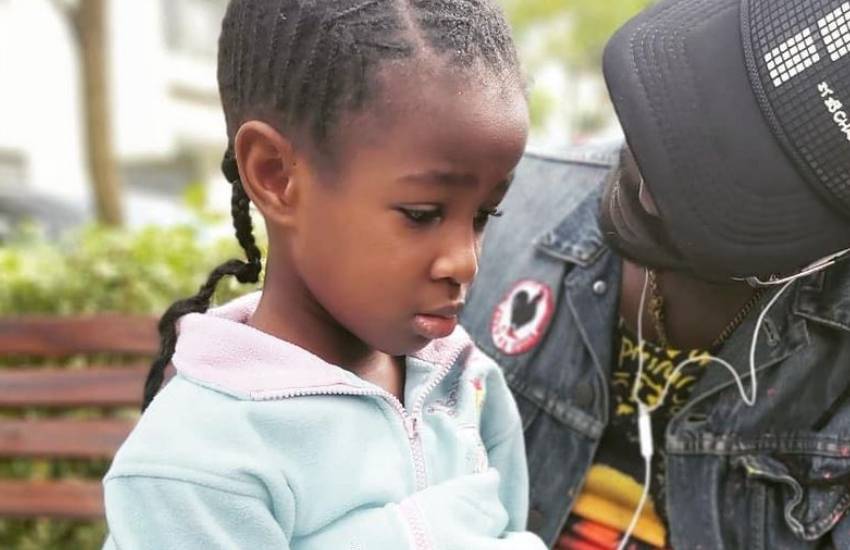 The teenage daughter of Iconic musician David Mathenge popularly known as Nameless has disclosed she wants another family.
The Mega rider hitmaker took to social media to reveal that his youngest daughter, Nyakio, was 'tired of her family'.
According to the humorous post shared by Nameless, quarantine was taking a toll, exemplified by her fallout with her elder sister Tumiso and mother Wahu.
"Weh...quarantine manenoz inaleta vita kwa nyumba... Sijui kumeendaje na sistake @tumi.mathenge na mamake @wahukagwi huko kwa nyumba... amekuja hapa nje ati anataka familia ingine," wrote Nameless.
Taking to the comment section, however, Tumiso pleaded with her father not to 'air their dirty linen' in public.
"Dad, those things stay at home," she responded.
Read Also: Is this Nameless and Wahu's soon to be home?
Nevertheless, the father of two went on to urge Kenyans to use this time to bond with their loved ones.
"The point is... this a time to greatly reduce movement and save lives without even realizing it. Also, a good time to reflect and bond with your loved ones. Stay safe Stay home, save a life fam... na bibi amesema asante for all the beautiful birthday wishes." He added.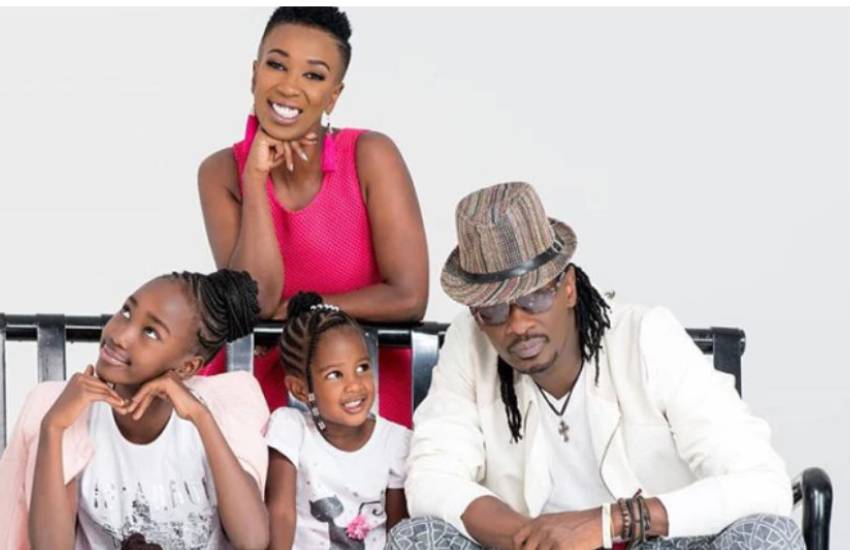 Earlier this year, Nameless reached out to his fanbase to help him reach 1 million followers on Instagram citing Wahu's 'chest-thumping' after she beat him to the feat.
"Musidanganywe na hii picha…ever since afike 1million followers before me @wahukagwi amekuwa sumbua sana kwa nyumba... kichwa kimefura, hakukaliki kwa boma. Hamwezi ni Wacha ni umbuke hivo tu… seriously guys…ebu nifikisheni mita bana…this Reminds me of when she won a MAMA award before me..woiii.. niliteseka for one whole year kwa nyumba, lakini muli come through nikamnyorosha na two awards the following year. Alirudi laini…Mungu halali…aaanyway," wrote Nameless who at the time (January 28) had about 970k followers.
Fast forward to mid this month and Nameless was singing a different tune after gaining about 30,000 followers in less than two months.
Read Also: How we met - Wahu came an hour late to our first date - Nameless
While thanking his fans for the achievement, Nameless joked that there will be peace at home for some months.
"Weh. na mumenitesa-tesa kidogo lakini tumefikisha… Asanteni wazito… Hii itasaidia boma for some months," he posted.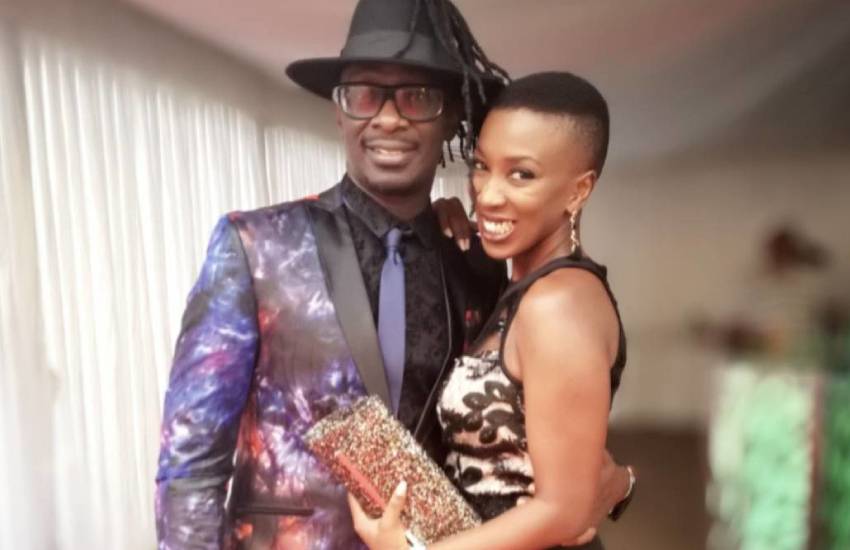 Sweetly love, he earlier this week penned down a beautiful message to his wife as she celebrated her 40th birthday.
"Mama-yao. My life-partner. Teammate. Twa-mate. May you continue discovering your inner brilliance and wisdom," shared the Sinzia hitmaker, attaching several photos of their family.
"As you enter a new year of growth and self-discovery, may you continue understanding your gifts and passions and use them to impact and inspire as you live in purpose. Happy birthday, babe. Wazitooo, help me wish this African beauty queen a happy bithday filled with love and laughter," he added.
Read Also: Nameless almost dumped Wahu for an engaged radio presenter
The two have been married for over a decade now.