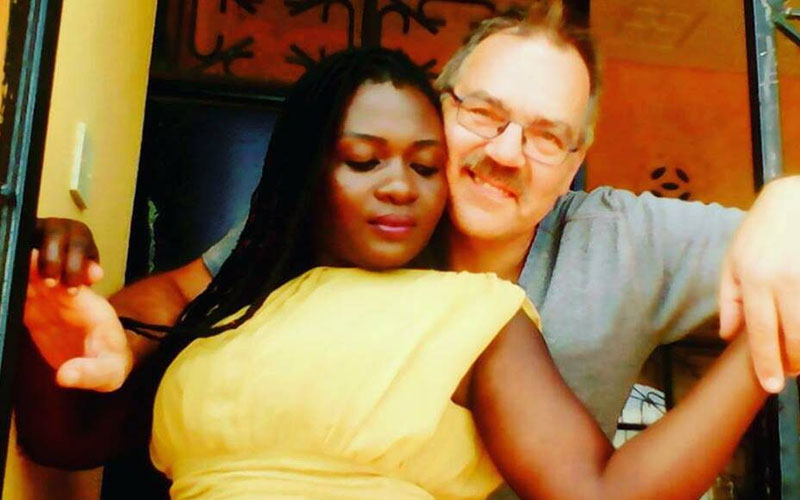 Songstress Mwanaisha Abdallah Nielsen better known as Nyota Ndogo recently jotted a love letter to her Danish husband Henning Nielsen urging him to take care of himself during the coronavirus (Covid-19) outbreak.
While reminding him of her love through a hilarious letter on her Instagram page, the Watu Na Viatu crooner begged her husband who is currently in Denmark to take extra precaution because of his advanced age. The mother of two added that she would soon be joining her husband in the 'old people' category so he shouldn't be worried.
READ ALSO: Nyota Ndogo - From starting off as a Mboch to dealing with failed marriage
"My love plzz(please) take care of yourself for me. Don't let corona take you away from me. Ni mimi bibi chako kutoka Kenya. I want you to know that I love you so much. Alafu my love umeskia umbea? Eti wanasema tusikaribiane na watu waliotuzidi umri but si ata mimi soon nakua nyanya baby. It's me your wife Mwanaisha Abdallah Nielsen," she signed off.
Marriage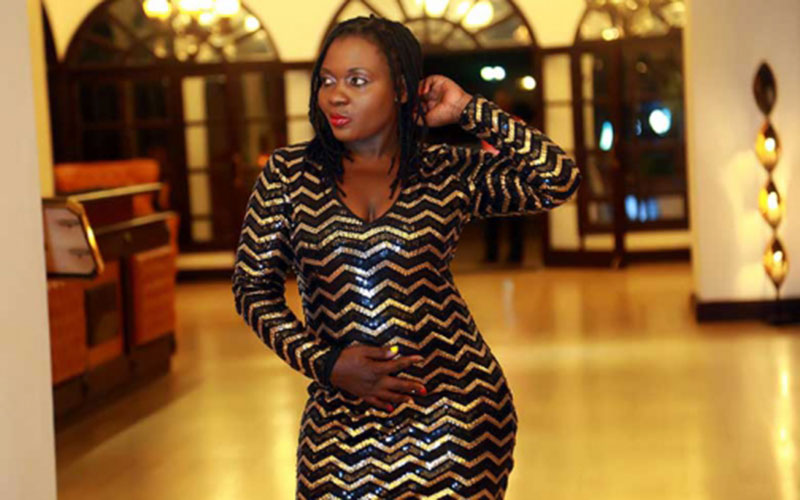 After splitting from her ex-husband, Nyota Ndogo dated Nielsen for three years before tying the knot in 2016 at a private ceremony in Voi, Taita Taveta County.
READ ALSO: Six celebrities who have faced cyber bullying
Sometime last year, the singer was forced to address breakup rumours after she stopped sharing her hubby's photos often as she used to.
"Jana nimeulizwa kama nimeachana na mume wangu maana kitambo sijamposti. Wow hatujaachana but hilo swali ni kama kuna watu wananiesabia siku za kuachana…Anyway bado," she responded.
"I can never stay in an unhappy marriage. I can't stay there to show people I'm okay yet I'm not. I can't stay in a troubled marriage. If I leave, I'll get married again and again. Don't be a sad person at the end of the day.
"I'd like God to keep my marriage safe for years cause I love this man," she gushed in 2019.
More kids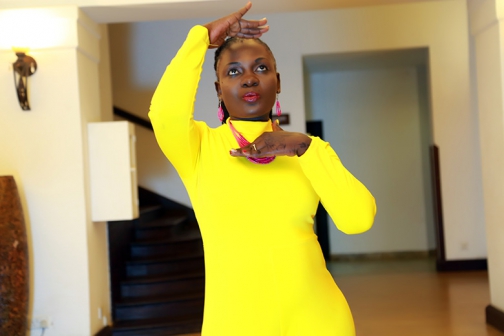 During a previous interview, the singer expressed her desire to have a child with Nielsen.
"Jamani bado sijajaliwa kupata mtoto na huyu mume. Mimi mwenyewe niko na shida na kizazi, waswahili wanasema 'kizazi cha mbali'.
READ ALSO: Exclusive-Songstress Nyota Ndogo opens up about her life, dreams and marriage
"Lakini ningekuwa tu mtu unafanya tu mchezo kidogo unapata ujauzito, mimi ningekuwa na watoto saba. Ndio kwa maana unapata Mbarak ana miaka kumi na sita na anayemfuata ana miaka tisa," she opened up.
The former househelp has had her mammoth share of online tiffs. Besides her public war of words with former Deux Vultures member Mustapha, she had been on the receiving end of cyberbullying. But she says she has gotten used to online harassment, often responding with humorous jibes.