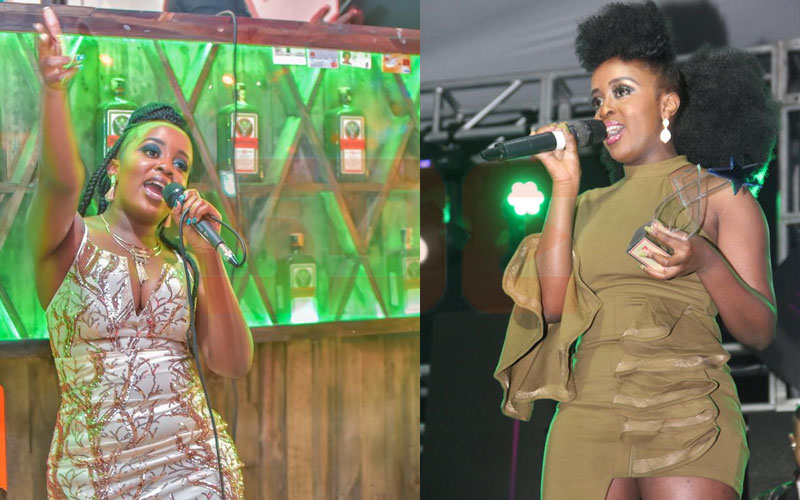 23-year-old songbird Nadia Mukami exclusively spoke to SDE explaining the lyrics of her hit song Maombi.
The bubbly singer who won the 'Female Video of the Year' at Pulse Music Video Awards (PMVA) 2019 has a new single out, Jipe.
This is a very personal song. I was very broke. My hit song Radio Love was doing very well but I didn't have any money. I was going through a very rough patch in my career; that's when I switched management. I was also sued. You get to know real and fake friends during such times.
"Nilichopata nikiomba walisema kitakwisha, nikitoa shukrani hadharani wakasema najigamba…"
I had prayed for my song to get a breakthrough, but it seemed like some people wished that it all ends. Sometimes when being grateful for what God has done for you, some people will think that you're bragging.
It was more of just trying to speak on what people and society expect of you.
"Hao binadamu walinipa wiki, sasa imepita miaka bado wanasubiri…"
When starting my career, critics were saying 'tumpee tu hizo hit songs mbili hataweza toa hit song ya tatu'.
I always tell upcoming musicians that it's not really about getting a breakthrough, but maintaining the breakthrough; that's one thing I always work hard on. I tell my team it's not about getting shows, but for fans to see huyu dame ame grow every day.
"Kazi ya Mungu haina makosa, ingekuwa binadamu anatoa ningekosa…"
Paraphrased, 'If God has blessed, no man can curse'. God's work is a masterpiece.
In high school, I was very prayerful and one of the things I used to pray for is for God to keep me in forthcoming days. Sometimes I think the prayers I said back then are what's sustaining me.