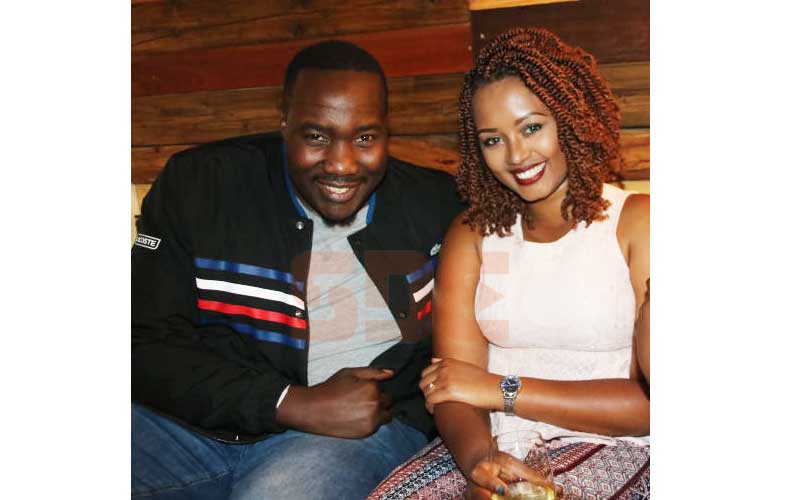 Marya Prude, the wife of Willis Raburu, on Sunday returned to church months after making remarks that she had 'given up on God'. The fashion designer was previously known to be a staunch Christian and believer, but after suffering the loss of their unborn baby Adana, her faith wavered.
The heartbroken couple faced their pain in the harsh glare of the public and even took a break from their careers to get away.
"Today was my first time to attend church in a long time. Walked in and my eyes just welled up with tears, I missed being among brethren, praising and worshiping together. I had an amazing time," she wrote.
Her church attendance comes days after she posted a heartwarming photo beaming and smiling. Fans and well-wishers were quick to notice that she appeared to be doing better.
"She is smiling again, ahsante Jehovah!" wrote Esther Kalekye.
READ ALSO: It was hard- The Sh30 bob journey of Willis Raburu to TV
"Beautiful, keep smiling," wrote Sharon Sewerei.
"Keep smiling darling for the joy of the Lord is your strength," wrote a user identified as Joy.
I don't know God
During the couple's darkest times, the Citizen TV presenter's wife had emotionally taken to social media to express her devastation.
"Everyone is so quick to tell me about God… What they don't know is that every way I knew Him was tested and He didn't prove Himself. So as they say you should know God for yourself, I now can say, I don't know Him. And I don't think I want to know him coz He left me when I needed him the most," wrote a hurt Marya.
READ ALSO: Willis Raburu defends wife over 'giving up on God' comment
"I used to take some things for granted like walking with a bounce on your step and having a good day or a good night's sleep, or having the ability to smile without feeling guilty.
"These are the pages of my life, I am a creative, so to heal, sometimes I have to write and I have to share because that's just how I know how to deal with. If I don't, then I close myself and I can sink into depression and angst can take over," said Raburu in a series of Instagram posts.
Raburu and Marya tied the knot in 2017 in a lavish ceremony attended by their close family and friends after months of keeping their relationship under wraps.