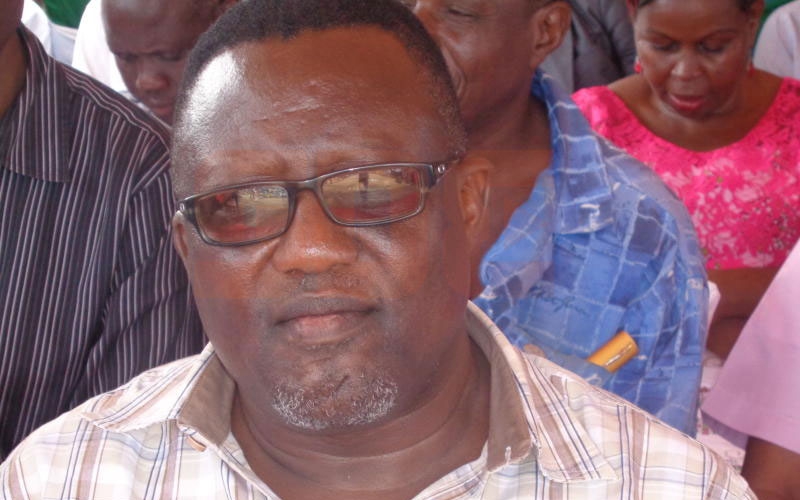 For two weeks, Kilifi Deputy Governor Gideon Saburi went about business as usual, including attending office and public meetings, despite having just arrived from Europe which is rocked by coronavirus.
Saburi came back from Germany on March 5 and did not self-quarantine as is expected of travellers, especially those from areas that have reported cases of the virus. Instead, he went about his official duties, including attending an International Women's Day event on March 8 and several funerals.
And on March 10 and 12, even as authorities were asking anyone who had recently travelled outside the country to self-quarantine at home upon arrival, Saburi went to the county headquarters for meetings.
These included a Cabinet meeting with executive committee members. The county offices were fumigated at the weekend. It took an order from Nairobi to have Saburi and his driver taken to Coast General Hospital for observation. Results of his tests were expected yesterday.
Charged in court
And yesterday at a press conference, Health Cabinet Secretary Mutahi Kagwe said the Kilifi boss will be quarantined at his own cost before he is charged in a court of law.
"All persons who violate the quarantine regulations will be quarantined forcibly at their own expense and later charged," said a tough-talking Kagwe during the press briefing.
Detectives with the help of health officials are tracing all the people the deputy governor came into contact with in the past days. Leaked communication among some top county officials in a group seemed to condemn Saburi's behaviour after his return from abroad. The officials criticised the deputy governor for attending public meetings.
READ ALSO: Coronavirus pandemic-Petty offenders freed in Kilifi
"He even went to funerals, International Women's Day and other public events. It has forced the governor to go on self-quarantine and fears for his family," said one of the Kilifi County officials in the group.
Yesterday, Governor Amason Kingi confirmed he was in self-quarantine as he had been in contact with the patient from Kilifi County who had been confirmed to have coronavirus.
Kingi, however, disclosed he had tested negative for the virus.
"I also came into direct contact with the patient and as the coronavirus protocols demands, I have placed myself on self-quarantine starting Thursday, March 19, 2020. I also had the emergency response team visit me at my home to collect specimen for testing. I got my results and they turned negative," he said.
"Despite turning negative, coronavirus protocols dictate that I continue with self-quarantine till the expiry of the mandatory 14 days. I will fully comply. Just like many people are currently working from home because of this pandemic, I will also work from home to ensure that I give proper and timely guidance to our people and particularly the Kilifi County coronavirus emergency response teams so as to safeguard our people from this pandemic," Kingi added.
Meanwhile, anxiety has escalated over reports that a governor from Coast, who visited the Middle East and the US, also jetted back through the Jomo Kenyatta International Airport and went to his residence without going into the mandatory 14 days of seclusion.
Separately, there were reports that two French citizens were placed under quarantine at Msambweni Sub-county Hospital after showing up with flu-like symptoms on Saturday. Saburi had been quarantined at the Coast General Hospital's private wing since Saturday, four days after health officials took his samples at his Shanzu residence.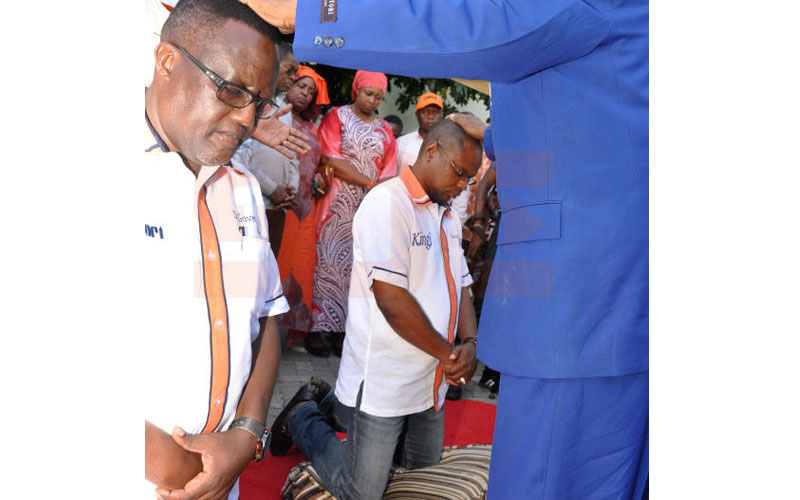 Saburi visited Germany and returned to Kenya through the Jomo Kenyatta International Airport JKIA, but failed to heed the government's directive to self-quarantine.
Before Saturday's quarantine he, freely, mingled with the who-is-who in the Coast. He went to four funerals in Rabai, Kilifi, attended a Cabinet meeting and several social gatherings, including a Covid-19 sensitisation forum in Kilifi and an even held on International Women's Day.
We traced Saburi's movement from Germany where he had travelled to attend the International Tourism Board (ITB) conference. The conference was suspended after the virus outbreak emerged. He jetted back into the country and went straight to a private hospital in Nairobi for what he claimed to be "a general checkup" and was released from the facility on March 6.
Yesterday, we established that the deputy governor attended high-level meetings in Kilifi with senior officials from Mombasa, Kilifi and national government days after he jetted back.
"I'm with the doctors and I'm undergoing check-ups. I'll call you later," said the deputy governor on telephone yesterday from the Remtullah Wing.
A close friend of the deputy governor said they advised him to go for further checkups on Saturday in the evening.
READ ALSO: How you can tell the difference between coronavirus and common cold
"He was admitted on Saturday at around 6 pm following reports that he had tested positive of the Covid-19," said the official's close friend.
We also established that on Wednesday doctors from Kenya Medical Research Institute (Kemri), Kilifi, took samples from Saburi, an engineer, in his house in Shanzu, Mombasa.
Tougher measures
According to multiple interviews, Saburi travelled to Berlin for the International Tourism Board conference, but the function was cancelled because of fears of the spread of Covid-19.
"When he came back on March 6 he checked into a private hospital where he had general check-up before he was released the next day to attended four burial ceremonies in Kilifi," said an official of Kilifi County Government who did not want his name to be revealed.
Yesterday, Coast leaders expressed shock, saying they had shared the podium and interacted with Saburi after he returned from Germany.
"We have been asked to self-quarantine and call the doctors if we feel or show any symptoms of even a cold," said a Member of the County Assembly in Kilifi.
And yesterday, the Health CS revealed that the county official had tested positive for coronavirus.
Other measures taken by the State include the suspension of all international flights, apart from cargo flights, from Wednesday (March 25) at midnight.
Bars closed
"Everyone coming into the country between now and Wednesday to undergo quarantine at a government facility at their own expense," said the CS.
The State also moved to shut all bars effective yesterday midnight, and allowed restaurants to remain open for take away services.
All Passenger Service Vehicles were asked to adhere to the directive issued on Friday (March 20) on the number of passengers to comply with the social distance requirement. Those who do not comply will have their sacco licences revoked, Kagwe warned.
"Government has suspended all churches and mosques gatherings; funerals are restricted to family members only (up to 15 people)," said the CS adding that weddings will also not be allowed.