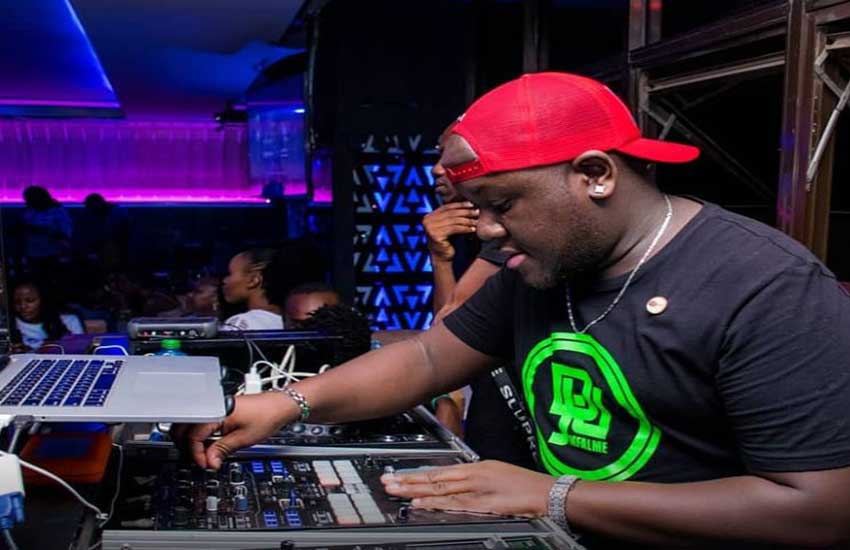 Award-winning Kenyan disc jockey Dj Joe Mfalme has defended his continued campaign for an event he'll grace at the Whisky Falls Lounge, Sabaki, on Thursday, March 26.
Speaking to SDE, Dj Mfalme explained that whilst he understands the outcry on social media, especially calls for the event's cancellation following coronavirus outbreak in Kenya, necessary precautions are in place.
Dj Mfalme noted that as an entertainer, he has done his due diligence, engaged with stakeholders and has assurances that the venue is free and revellers thoroughly screened on arrival.
He reiterated that the country is not on complete lockdown and that life must go on with but with a flare of caution.
"From my side, because you never know, I am just playing my part. What clubs are doing right now because they were told business have to go on, is that they have to take utmost caution. Clubs are taking the necessary measures. I wouldn't play in such a place if they wouldn't have done it. Just the way supermarkets are engaging and taking precautions is the same way clubs have done. We are not on a complete shutdown," said Mflame.
Read Also:Dj Joe Mfalme - I am no king, just a newcomer
The Dj, at the same time, underscored that should there be any need to shut it down, he would comply.
"If they shut us down, we will comply. They have cancelled events in Nyeri and Embu. Normal events are still going on over there, which is okay. But in Nairobi and Machakos, so far, things are going on as usual but with caution just as the president said," he added.
Commenting on the impact of the outbreak on the entertainment industry, Dj Mfalme said that the pinch was slowly cascading down.
"Kenya's entertainment industry is big and hosts an enviable, innumerable number of creatives. When you see appearances, shows and events getting cancelled, know that it is affecting lives, in real-time," he said.