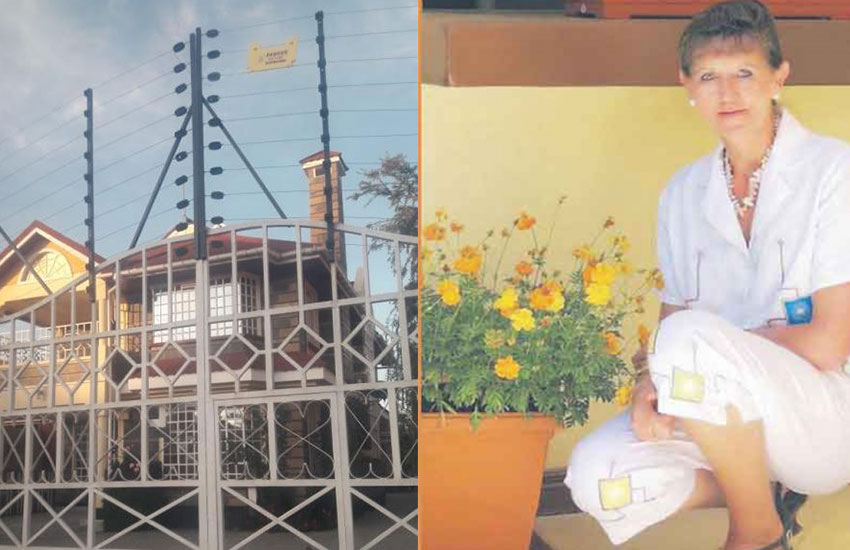 The police have now shifted their focus to three men believed to have been hired to eliminate millionaire white widow Dysseleer Mireille.
They say the three, whose communication has been traced to some of the suspects in the case, have information that will lead them to the body of the missing woman.
Last week, DCI's Serious Crime Investigators arrested Nakuru-based lawyer Hari Gakinya over the missing woman. The lawyer has been presented in court but is yet to plead to murder charges.
Gakinya, who was one of Mireille's lawyers, was picked up from his offices and taken to Nairobi for questioning. He is alleged to have executed a fraudulent Will purportedly drawn by the missing woman.
At the centre of the probe are three Wills which the police claim are all forgeries.
In one of her Wills, Mireille is said to have bequeathed her Sh20 million home in Milimani, Nakuru, to Lucy Waithera Njuguna, the Nakuru-based salonist now facing murder charges.
Investigators say the Will was drawn in December 2018. The investigators say they have also recovered another Will purportedly cancelling an earlier one made in 2017.
Read Also: Killed and cremated? White widow disappears in curious love story
In this Will, Mireille is said to have bequeathed a Sh7 million car to a female friend.
The beneficiary of the vehicle is said to be a Nakuru politician whom the police are yet to arrest. This was about a year before Mireille was reported missing.
The police say it is on the basis of this Will that criminals filed a succession case and managed to access Mireille's millions of shillings in cash, house and vehicles.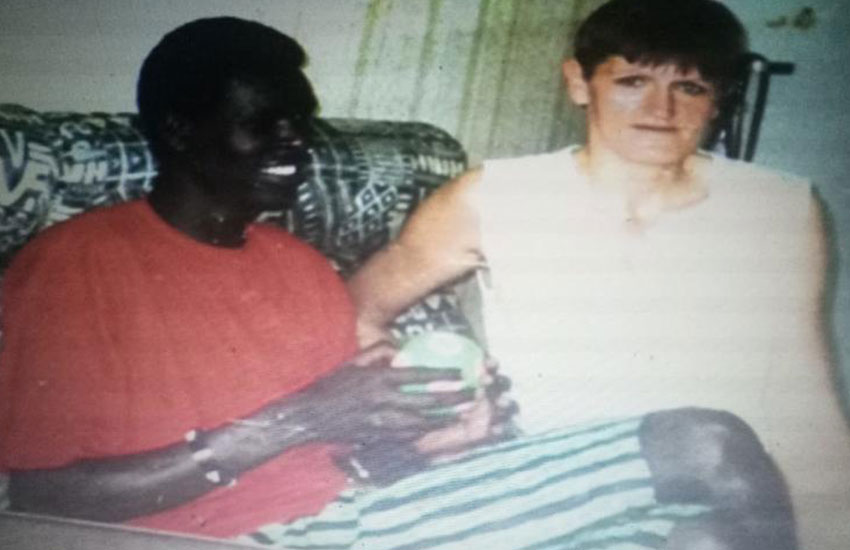 Investigators also recovered a Toyota Prado which was acquired through the forged Wills and later sold to a Nakuru contractor for Sh4 million.
The vehicle, which was impounded and driven to the DCI headquarters for safekeeping, is also said to have been used to secure a Sh2 million loan from a Nakuru shylock before it was sold to the contractor.
Yesterday, DCI Head of Investigations John Kariuki said Gakinya will be charged with murder tomorrow.
In an affidavit filed before a Kiambu court on February 1, police said Gakinya was presented with a fake death certificate of Merille by Lucy Waithera.
These forged documents were used to file a succession case through which Waithera benefitted from the property of the missing woman. Focus has now shifted to three other suspects who are said to be a hit squad that was contracted to kill Mireille.
Read Also: How trouble dogged dancing moran and missing Belgian lover
The investigations took a dramatic twist after the police found a death certificate of the missing woman from Waithera's house.
The police claim that Waithera used fake documents which included the death certificate to change ownership of the woman's home into her name.
Waithera is said to have then disposed of the house on a quarter-acre parcel of land at Nakuru's Blanket estate to a pastor for Sh20 million. At the time of arrest, Waithera is said to have been eyeing Sh30 million shillings held in two bank accounts belonging to the missing widow.
A source said Waithera is not just another salonist trying to eke out life by styling hair. She was Mireille's best friend and they even lived in the same house at Blanket estate in Nakuru.
"Waithera was a trusted friend. When Mireille left Maralal town in 2015, it was Waithera whom she entrusted to find her the property which she bought," the source said.