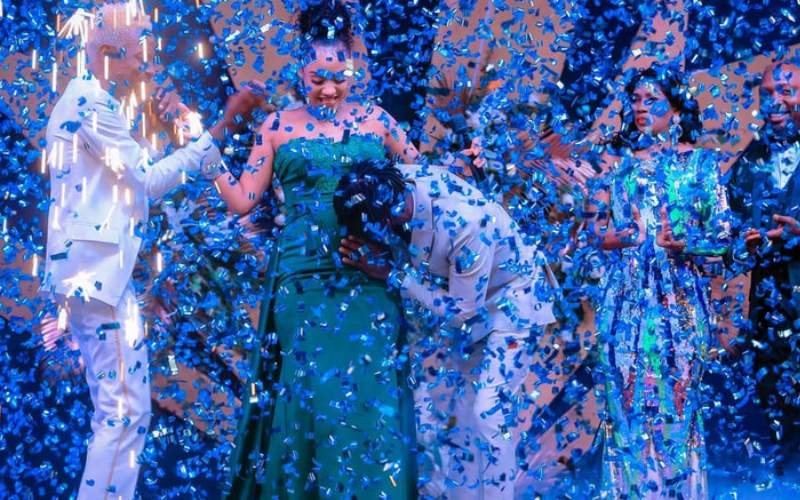 Just how blind was Tanasha to see what she was up against? Take for instance, sometime in August 2019, she decided to reveal her plans incase Diamond cheated on her to her Instagram followers:
"And yeah I love my baby daddy but if he **** another b****, I won't ever ever touch him. (He knows it.)"
She called him baby daddy, did you see that? Besides, who keeps plans incase their partner strays? Maybe whoever is dating Baba Lao, East Africa's self-proclaimed Simba.
The father of nations
Naseeb Abdul Juma aka Diamond Platinumz alias Baba Lao is popularly known for the latter as his reputation surely precedes him. At only 30, he has singlehandedly managed to unite East Africa, literally.
Baba Lao, like the Biblical Abraham, is a father of nations. The bongo star boasts of baby mamas from Uganda, Tanzania, and of course, Kenya.
Read Also: Diamond and Tanasha split - Eight forecasts from 'Pulse's crystal ball'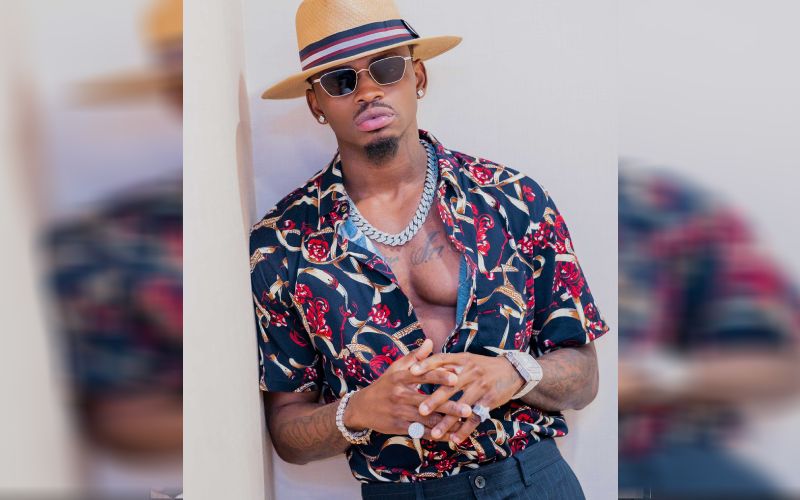 They call him Simba
A befitting name for a fitting character, the perfect explanation to his dramatic dating life.
While on a tour of a Tanzanian national park, he decided to explain why he refers to himself as Simba, 'probably he had seen a Simba with several 'women' at the park' (sic).  
"A lion has many qualities, like having two to three wives. He is kind but when you mess with him, you are done," he bragged in a video that went viral on social media sometime last year.
Lest we forget, he made this murky remark while deep in his relationship with Tanasha Donna.
Love is blind, they say, but is it? Were there no red flags for Tanasha or she was too blind to see them? Or was is for the shim and shine? Lights, camera, action?
Read Also: Tanasha Donna blasts Diamond's new song amidst break-up rumours
Diamond's love life, in its entirety, has basically been a red flag. Let's take a dive, shall we?
Red flag one: Yet to heal from his first break-up?
Diamond's whole life and career is based on heartbreak, dating back to 2010 when he released his first single Nenda Kamwambie. That was his breakthrough in music, a dedication to an ex-girlfriend who had left him for being a pauper.
We cannot judge a man by his actions, but will every woman pay for the sins of one?
There is a certain determination and focus that comes with struggling in life, the ego that comes with thinking everyone is after your fame and glory. You live your whole life trying to prove the whole world wrong about your roots, and yes, Diamond takes it home.
Not only is he the best artist in East Africa, Simba owns a recording label, media house and homes around the continent, just to mention a few. Who wouldn't want a piece of him?
Red flag two: Dropping 'his best shot' for a new flame
Diamond met his baby mama number one, Zari Hassan, in 2014 dropping his then-girlfriend, Wema Sepetu, whom they had dated for a while at the start of his rise to fame.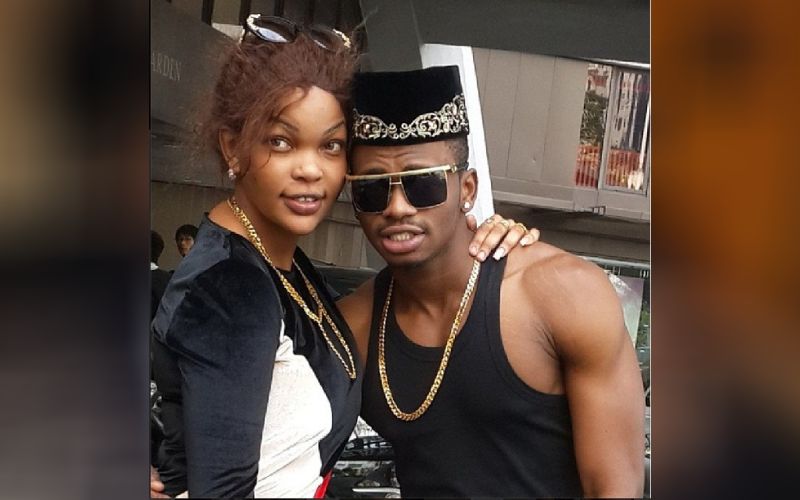 Diamond and Wema were perfect together and the relationship was surely destined for greatness until the Ugandan boss lady entered the picture.
Zari and Diamond quickly took the mantle as the most popular couple in the region of the time and in 2015 they got their first child, and a second in 2016. In a span of two years, Diamond had become a father to two children, out of wedlock.
Red flag three: Easily swept off his feet (by vixen)
Zari's high was short-lived, like Wema, her time was soon up. We all remember in 2016 when Diamond released charts-smashing hit, Salome? In the very song was a video vixen, Hamissa Mobetto.
Read Also: Why Tanasha Donna left without Prado gift from Diamond – Lokole
Mobetto marked her entry into Baba Lao's 'soap opera' by sharing cosy photos of herself with the bongo artist. He was still dating Zari. The good queen she is, Zari held on to her Kingdom.
But not for long. Later in 2017, Mobeto got her second baby and went to the media with news that the father was Diamond. As expected, he took his time refuting and rebuking Mobeto terming her claims false only to confess in a live interview later on that Mobeto was right all along.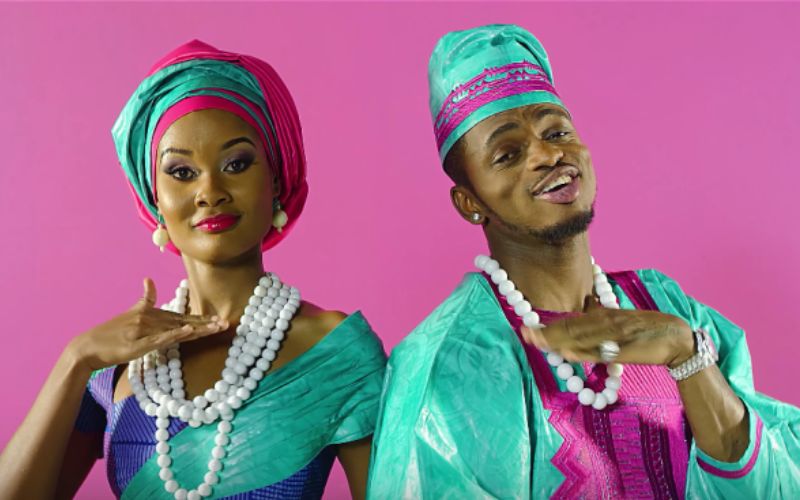 Before I forget, Diamond is riding high on his new single, Jeje. He released the video almost immediately after his alleged split with Tanasha. No surprise, he is quite cosy with the vixen in Jeje.
She is called Malaika (just in case you will need to remember the name). The entire clip is mostly about them. Of course, there are tonnes of stories about them, already. Anyway let's keep that for the D-day, shall we?
Red flag four: Marks end to broken house with collabo
After the Mobetto-sponsored debacle, Zari still hopefully held on to her shaky relationship. At the start of 2018, Diamond released a wedding song and he featured Zari as the video vixen. They separated weeks later.
'What goes around comes around,' but, I'm not sure Tanasha is accustomed to this phrase. At the start of 2020, Diamond released a song, Gere, featuring Tanasha.  Barely a week later and smoke was billowing from the palace, there was trouble in paradise.
Read Also: Zari Hassan's nemesis defends Diamond after rumoured Tanasha split
Apparently, Tanasha was no longer the new flame. What is it with Diamond featuring his baby mamas in songs and breaking up with them moments later? That stint is growing old.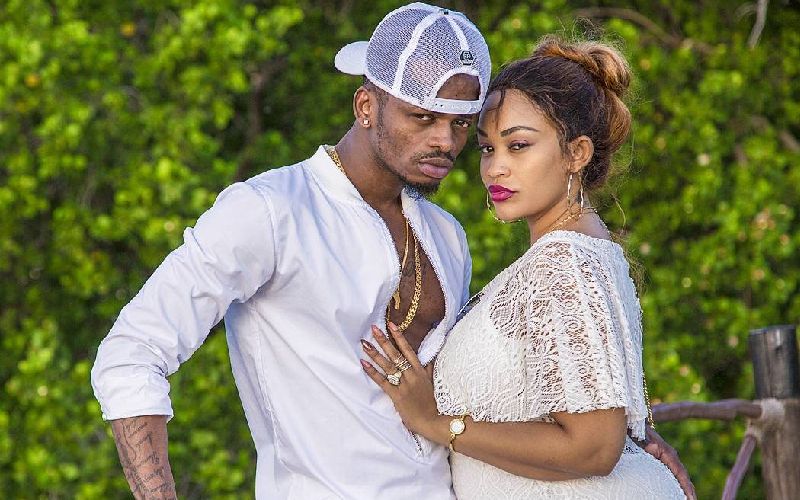 Red flag five: Father of the year
If love is indeed blind, then maybe Tanasha missed all the litigious issues surrounding the artist. Zari never shies from exposing her community baby daddy for not being a good father to their children.
Speaking during an interview with Millard Ayo in 2019, Zari told off the singer for lying after he posted a photo of him video calling his children. According to Zari, Diamond hadn't been in contact with his children for the past nine months.
Read Also: Wema Sepetu responds to Diamond's International Women's Day dedication
Naively confirming these allegations in his song Inama, Diamond laments about not seeing his children, only liking their posts on Instagram. Father of the year!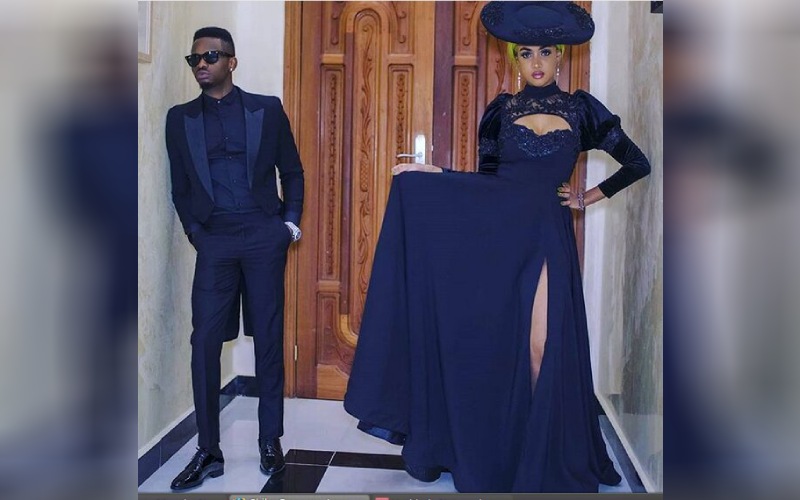 Mobetto's story is not any different, do you remember her suing him for child support?
At this point, I'll say Tanasha was ready to pay the price for her overconfidence, otherwise, I don't see why she'd willingly accept to be baby mama number 3, or is it 4?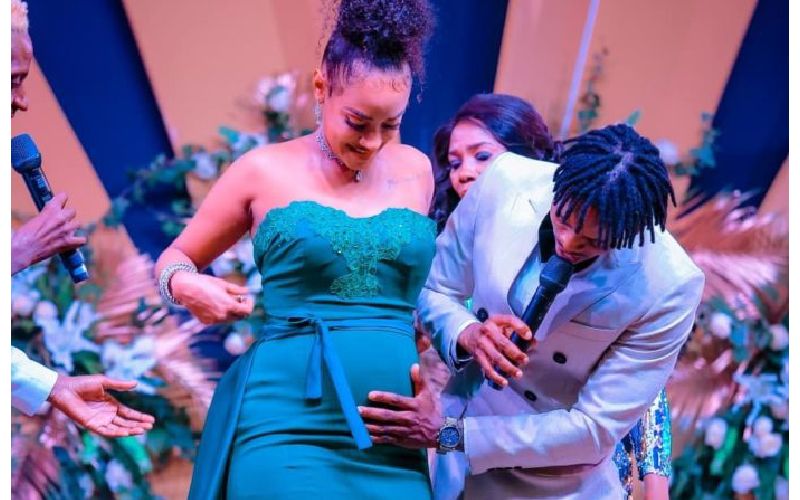 The end of Tanasha's reign?
After what we thought (and hoped to be) was confirming her grip on the superstar by releasing a song with him, our Tanasha is just her usual beautiful Instagram queen, but this time, with a son.
In the same week, after silencing their haters (or were they?) by releasing Gere, Tanasha was back home. In her fashion, she took to her Instagram handle to confirm this via emotional posts, warning women of dating narcissists, before crowning it with a "Home, where I belong" post.
Read Also: Zari excluded? Ivan Ssemwanga's properties to be inherited by their son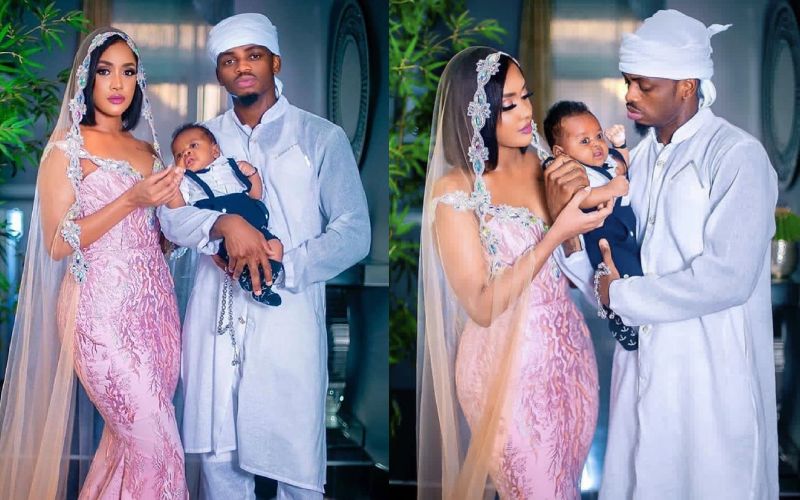 This is happening just five months after having their baby. So what really happened? You'd say prophets of doom were looking forward to this moment but I don't think they deserve all the credit.
Tanasha had all the signs but chose to ignore them. Was it for fame or was it, love?