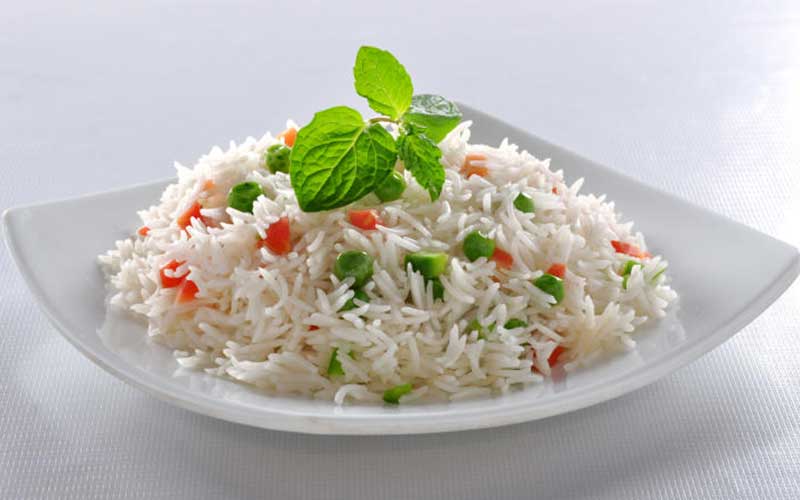 Experts want more to be done to protect Kenyans against aflatoxin-contaminated rice being sold in local markets.
Laboratory analysis of samples of rice sold in Nairobi, Mwea and Thika shows the popular food is highly-contaminated with the cancer-causing organisms.
The evidence was presented at the annual scientific conference of the Kenya Medical Research Institute (Kemri) held last month in Nairobi.
"We have established that a lot of locally-produced and imported rice contains aflatoxin-causing agents and maybe a threat to human health," said Youmma Douksouna, the lead study author.
The team collected and tested 98 samples from retail markets and millers in Mwea and Thika regions and found much of it is contaminated with aflatoxin causing organisms.
"We are now quantifying the actual levels of the toxicants but the long-term consumption of aflatoxins at any levels is a threat to human health," Douksouna told The Standard.
He attributed the presence of aflatoxin in rice to poor handling and packaging, sale of expired grains and long periods of storage and transportation of imports.
"Some of the imported samples had been shipped more than two years ago with the packaging already in very poor conditions," said Douksouna.
The study that involved Kenyatta University, Jomo Kenyatta University of Agriculture and Technology and the University of Yaounde, Cameroon, coincides with increasing police reports of expired and suspect substandard rice in the local market.
In 2018, Kenyans were shocked by the staggering amount of bad rice in the market when police seized one million bags of the grain at the port of Mombasa destined for the local market.
Some of the rice, the police said, had been condemned about three years before as unfit for human consumption.
In May, again, the police gave Kenyans a clearer picture of how bad rice is being recycled into the market.
Detectives raided godowns in Kariobangi South, Nairobi County, arresting several suspects repackaging expired rice from the original bags to ones with new expiry dates
Excess moisture
Originally, the rice, in 1,500 bags was indicated to expire in 2017, but the new bags showed it would expire in 2022.
READ ALSO: What is aflatoxin? Most Googled questions by Kenyans
The sale of substandard rice is also widespread across the country. Last July, public health officers in Busia County intercepted 256 bags of contaminated rice.
When tested at the Government Chemist in Nairobi it was found with excess moisture levels and unfit for human consumption.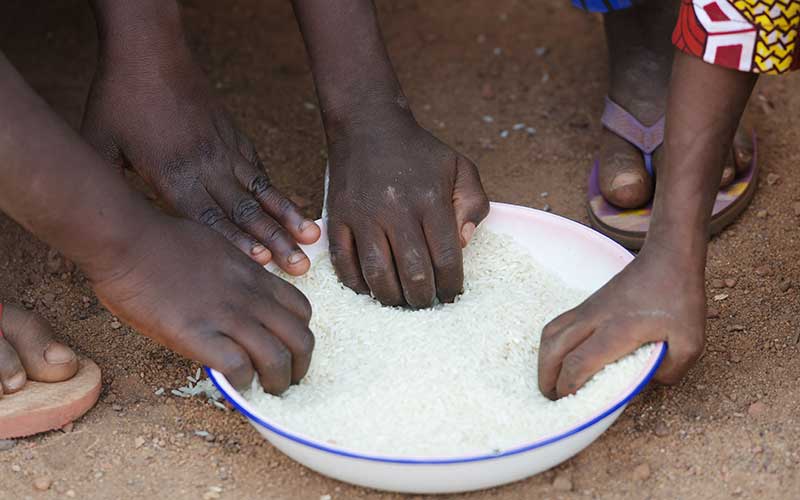 "Once moisture enters into rice it may lead to aflatoxin, a possible cause of cancer in humans. That is why we destroyed the rice," Dr Isaac Omeri, Busia County Chief Officer for Health told The Standard.
Rice is the third most consumed food in Kenya after maize and wheat with consumption estimated to be increasing at a rate of 12 per cent annually.
The annual national rice consumption is estimated at 538,000 metric tonnes compared to an annual production of 112,800 tonnes.
With a projected population growth rate of about 2.7 per cent per year, the estimated annual national requirement may reach up to 570,490 tons by 2030.
Local production has not been able to meet demand and the resultant deficit is offset by imports mainly from Pakistan, Thailand, India, and Vietnam.
"Our investigations suggested imported rice especially from Thailand was much more contaminated than locally-produced grains," Douksouna told The Standard in an interview.
Long-term or chronic exposure to aflatoxins, the World Health Organisation warns, can lead to liver or kidney cancer, birth defects in children and compromised body immunity.
An earlier study (2016) by a team from the University of Nairobi by Diana Nyangaga, Dr Michael Gicheru and Prof James Mbaria had collected 96 food samples from Toi, Kawangware, Uhuru, Kangemi and Nyamakima markets in Nairobi.
Most of the rice samples contained aflatoxin levels above 20ppb (parts-per-billion) the maximum residue limit.
On average, rice in the five open-air markets, a good representation of the quality of rice in the country, had aflatoxin levels of 38 ppb and up to 63 ppb in processed rice samples.
The highest level of aflatoxin in non-processed rice was recorded in Uhuru market while processed rice with the highest levels of the toxins was reported at Kangemi market.