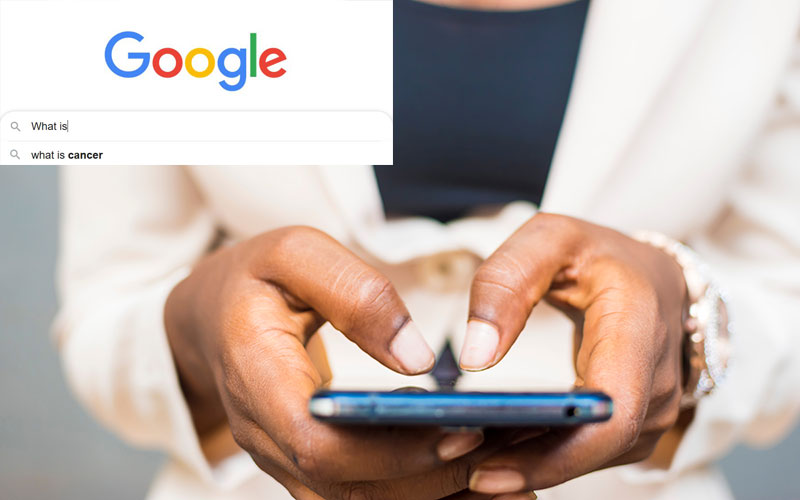 2019 was quite a year for Kenyans. From witnessing Eliud Kipchoge run a sub-two-hour marathon to registering for the scandal-hit Huduma Namba, we can safely say that we have almost seen it all.
A look at Google, which aggregates the most popular searches of the year shows that the top 10 most searched 'what is' topics by Kenyans touch on different spheres of life including politics, sports and health.
Here are the top 10 'what is' searches of 2019:
10. What is happening in Sudan?
The least searched phrase in this list is on Sudan and interest peaked between June 9 and 15.
On June 9, members of Sudan's main opposition grouped called for nationwide disobedience demanding for the transfer of power from the military to a civilian government.
Earlier in April, the military had taken over power from President Omar al-Bashir following persistent protests.
In July, the military and opposition finally settled on an agreement on sharing power until elections are held.
9. What is aflatoxin?
In November 2019, NTV ran an expose revealing how officials from the Kenya Bureau of Standards (KEBS) were allowing millers to flood the market with maize meal contaminated with high aflatoxin levels.
Hours after the expose, KEBS suspended five licenses of millers of the sale of substandard flour.  The maize flour brands banned were Dola, Kifaru, Starehe, Jembe and 210.
Between November 10-16, searches on aflatoxin peaked as Kenyans sought to learn more about the deadly agent.
8. What is BBI?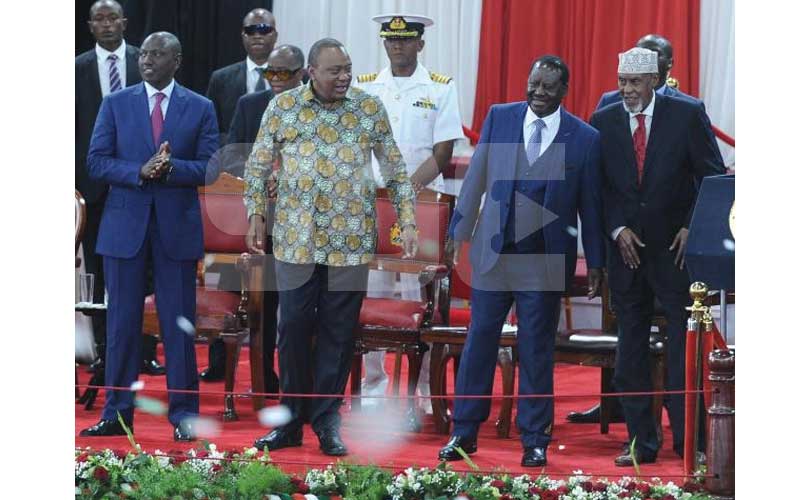 According to Google, queries on the Building Bridges Initiative (BBI) peaked between November 24-30, around the time when President Uhuru Kenyatta and ODM leader Raila Odinga presented the report to Kenyans at Bomas of Kenya.
According to the two leaders, the report is meant to address Ethnic antagonism, Lack of a national ethos, Inclusivity, Devolution, Divisive elections, Security, Corruption, Shared Prosperity, and Responsibility.
With BBI rallies currently ongoing, critics of the report claim that it is of no benefit to the common mwanachi, rather seeks to satisfy power-hungry individuals.
7. What is population census?
In July 2019, population census dominated searches as Kenyans sought to find out what the process is all about.
The census, conducted by the Kenya National Bureau of Statistics (KNBS) in August was in line with international standards of establishing a country's population every ten years.
According to the 2019 census results, Kenya has a population of 47.6 million compared to 10.9 million during the first census conducted in 1969.
In 2009, the Kenyan population stood at 37.7 million.
6. What is housing census?
The sixth most popular 'what is' search phrase also regarded the 2019 population census.
The results indicated that Kenya's richest households are concentrated in Nairobi and its environs, with Lang'ata and Westlands in Nairobi hosting a majority of Kenya's affluent class.
A good number of them own houses with access to the internet and other social amenities. Residents of these suburbs were also found to be highly educated, most with university degrees.
The rest of the wealthy citizens are concentrated in Kiambu, Uasin Gishu, Nakuru, Kajiado and Laikipia counties.
5. What is INEOS?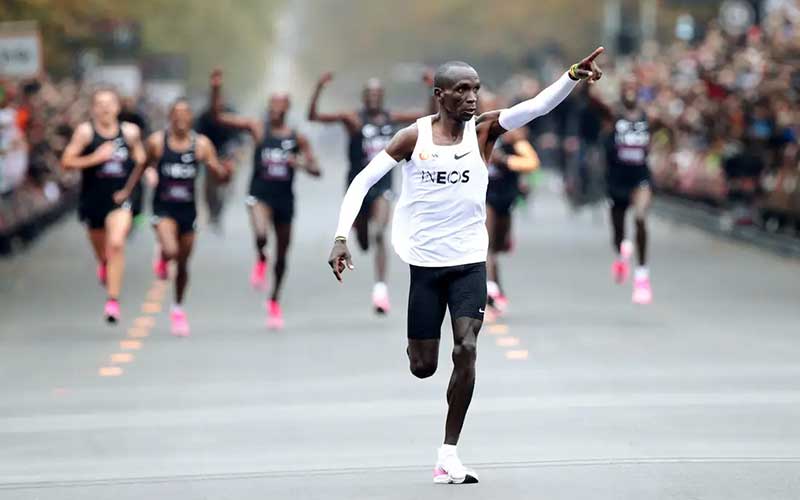 On October 12 2019, with help of UK-owned INEOS, Kenyan marathoner Eliud Kipchoge made history by running a sub-2-hour marathon, clocking 1:59:40 at the finish line.
The company, owned by billionaire Jim Ratcliffe, mainly deals in chemicals and gas. According to reports, the company had revenue of Sh8.5 trillion in 2019.
4. What is cancer?
In 2019, several prominent Kenyans died of cancer, informing searches by Kenyans to find out more on the killer disease. This is in addition to the number of cancer deaths in Kenya which is estimated at 33,000 people annually. 
Some prominent personalities whose demise came as a result of cancer include former Safaricom CEO Bob Collymore, former Bomet County governor Joyce Laboso, former Kibra MP Ken Okoth and late President Daniel Arap Moi's firstborn son, Jonathan Moi.
3. What is xenophobia?
Google searches on xenophobia spiked on September 1, the same day that rioters in South Africa took to the streets, targeting foreign-owned businesses.
The riots, which occurred in and around Johannesburg, South Africa's largest city, saw around 189 people arrested by the police.
Rioters looted shops and set fire to cars and buildings in the outbreak of violence against African immigrants.
2. What is Huduma number?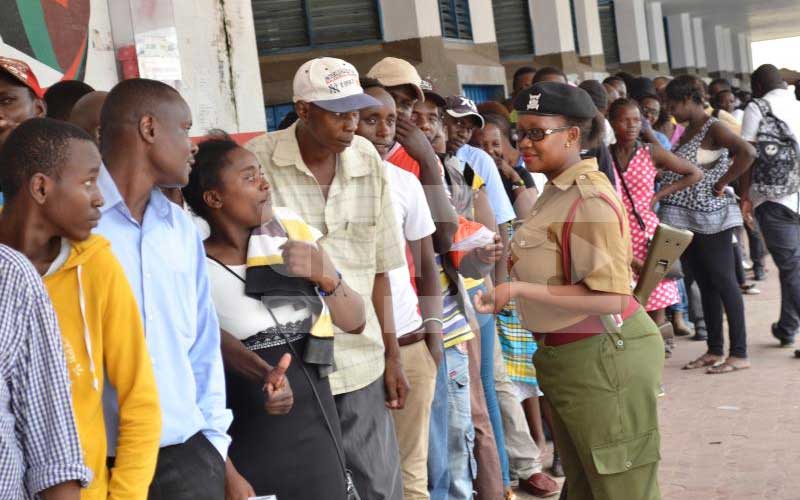 The National Integrated Identity Management System (NIIMS), better known as Huduma Namba "is a system intended to create and operate a national population register as a single source of information about Kenyan citizens and foreigners resident in the country."
From the onset of the registration process, critics argued that the system would not help in service delivery from the government, while others questioned the government's capacity to keep collected information safe.
Bryan Omwenga, an information technology expert later told the High Court that the Huduma Namba registration exercise was not meant to collect fresh information from Kenyans but collect information which already existed in manual form spread across several Government agencies.
He was testifying as a government witness in a case filed by the Nubian community and the Kenya Human Rights Commission (KHRC) challenging the constitutionality of Huduma Namba.
During the same hearing, Anand Venkatanatayanan, an expert witness said that the government spent Sh6 billion on an archaic system to capture and store data collected from millions of Kenyans.
Months later, Kenyans are yet to get their Huduma Namba identities.
1. What is census?
The most searched phrase on Google was on the population census, an indication that many Kenyans were not aware of what the exercise entailed prior to being conducted by KNBS.
Did you search for any of these terms? Let us know in the comments section.