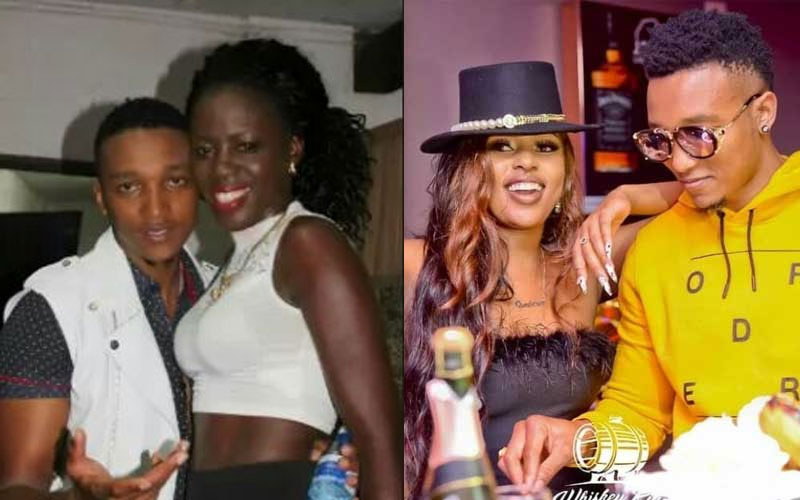 Sitting in a relaxed fashion with his silver chain glistening under the half-open, patterned shirt, Brown Mauzo's aura is that of an entertainer. His hair is plaited in neat, box braids as he speaks to SDE.
"Would You Love Me is a love song, ambayo nime create kupitia mahusiano ya mtu ambaye uko naye, na unampenda sana. Nimejaribu ku express feelings zangu kupitia nyimbo hiyo. Mahusiano ya kawaida, sio mtu ambaye mnagombana," says the artist, explaining the concept behind his new song.
The video of Would You Love Me, which was released in mid-February portrays him singing to several video vixens, asking them if they would love him through various circumstances, and affirming that the 'relationship' will stand the test of time.
A close look at the fast-rising singer's YouTube channel's video description confirms that the song is indeed dedicated to his girlfriend, Amber Ray.
"Ni ukweli, sio fununu. Wameona watu kwenye social media zetu kuwa tuko pamoja. Ni ukweli," says Mauzo, confirming his relationship with the gorgeous influencer.
READ ALSO: He salivates for Sanaipei Tande- 10 things you didn't know about Brown Mauzo
The two were rumoured to be dating after he shared a series of affectionate posts during Amber's birthday weekend. During the celebrations, they were inseparable, leaving nothing to onlookers' imaginations with their loved-up public display of affection.
The couple has been known to flirt online, leaving dotting comments on each other's' Instagram posts.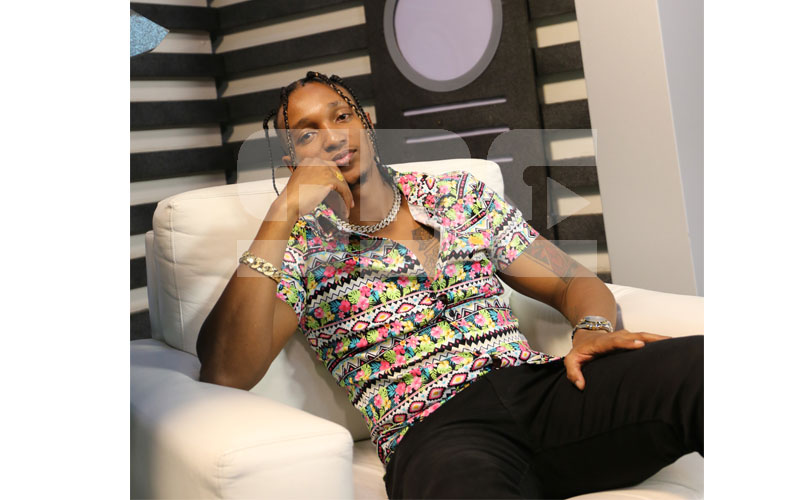 Speaking about his business relationship with popular benga singer Akothee, the crooner says that he has worked with the mother of five for a long time, and that she was the first person he wrote lyrics for.
"Akothee tumekuwa tuki work naye alipotaka kwanzisha band. Hivyo akanichukua kwa vile nilikuwa nimeshafanya wimbo wangu wa kwanza 'Natamani'- ndivyo hapo akanitafuta. Tulisema kwanza tutatafuta vyombo vya band, tunaweza tengeneza biashara. Alipomaliza maneno ya band, alitaka pia studio, akanunua camera, hivyo basi tukaanza kujuana zaidi. Tuliamua kuwa tunaweza work pamoja, ndipo nikaanza kumwandikia nyimbo za mwanzo.
Affirming that he too goes through low moments in his career and faces a lot of pressure from the society to lead a fake lifestyle, the fast-rising singer said that he grounds himself and remembers how far he's come.
READ ALSO: Brown Mauzo opens up, speaks on nasty split that landed him in hospital
"Inabidi ufikirie wewe ni nani na umetoka wapi. Kwani matatizo ni ya muda. Cha msingi ni kuwa Mungu anakupangia hiki na hakupi tatizo bila suluhisho yake," says the artist, encouraging anyone going through dark times.
His face lights up when asked what his ideal woman is. Mauzo says the first thing he considers are the manners.
"Kitu cha kwanza tabia, alafu uzuri. Uzuri ni muhimu," he says, referring to the importance of beauty with a tinge of humour in his voice.