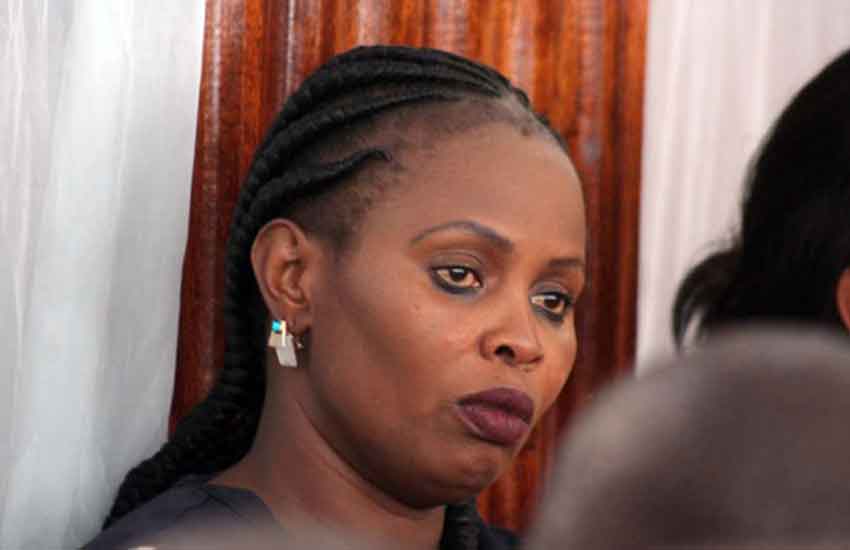 Phyllis Njeri Ngirita, a member of the Naivasha-based Ngirita family, has pleaded with the court to unfreeze her accounts.
Ms Ngirita, who is linked to the multi-million-shillings theft at the National Youth Service, yesterday asked High Court judge Mumbi Ngugi to unfreeze the accounts to save her child from suffering.
Through lawyer Evans Ondieki, Ngirita told the court that the money was not part of the proceeds of the NYS loot.
Read Also: All that #ngiritas is not gold? KOT reacts to 'chokora' jab
She said it was part of a loan which she is repaying.
"The money in her account has no relation to the NYS graft case," Mr Ondieki said.
"Even the Asset Recovery Agency (ARA) has confirmed that the money was a loan she took. Issuing a blanket order to freeze all her accounts was unfair."
Ondieki averred that Ngirita was seeking to withdraw Sh700,000 from the account to pay her child's school fees.
He argued that the child's welfare outweighed ARA interests. ARA, however, asked the court not to lift the orders, arguing that it is in public interest that the money be safely protected and forfeited to the state if found to be proceeds of crime.
Read Also: Jail me 100 years instead of beautiful Ngirita - Meru man
The agency argued that allowing Ngirita to access the account would set a bad precedent for suspected looters.
Lady Justice Mumbi Ngugi set the judgement for May 6.