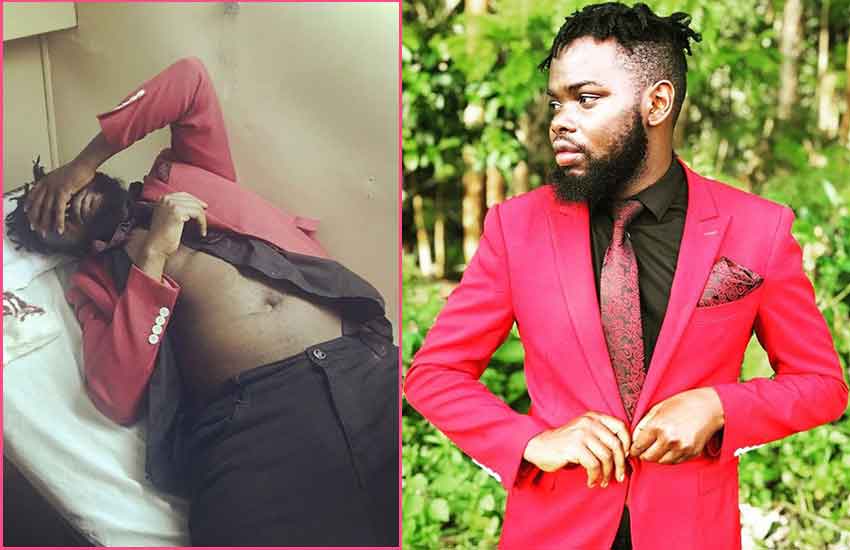 Jibonge host Nicki Bigfish famed for his satirical street sketches is in hospital after he was assaulted while in the course of pranking a not-so-amused crowd.
According to Bigfish, the group, angered by his prank, attacked him before he was rescued by his security detail that he said did not jump to his side quick enough.
"Bad day in office. Got roughed up by some angry guys, my security team did respond though not swiftly as they should. I'll be back soon. Keep me in prayers," shared Bigfish.
A message echoed by fellow comedian Dj Shiti who condemned the attack as barbaric and called for tolerance as he extended his prayers to the injured Ebru comic.
"Our boy today had a bad day in office... guyz manze no matter how stressful you are hapo kwa street usipige Msanii... #prank ni njia yao ya kutafuta unga wajameni... quick recovery @nicki_bigfish it shall be well kaka..." posted Dj Shiti.
But according to singer Judith Nyambura Mwangi alias Avril, Nicki Bigfish had it coming.
"Told you. Saw this coming. Pole sana," wrote Avril on Instagram.
While rapper Timmy T Dat born, real name Timothy Owuor, humorously posted, "Bro pole lakini,bado atleast unaeza type."
Read Also: MP Gideon Mulyungi to pay anchor Doreen Gatwiri for assault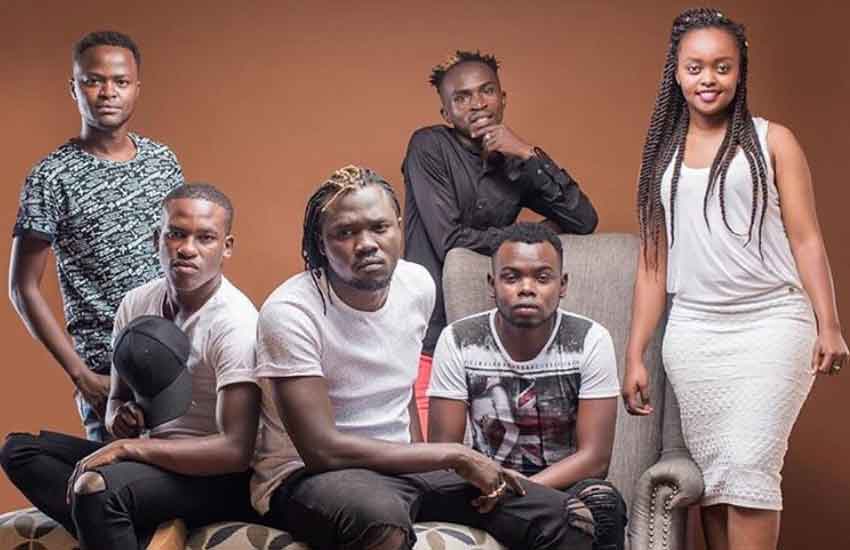 "Pwagu alipatana na pwaguzi. Pole bro. Inauma but...," added Sauti Sol vocalist Bien-Aimé Baraza.
"Pole maze QR, usishtue mtu na hajalipa rent," jumped in social media breakout star Erastus Ayieko Otieno aka Flaqo 411.
Speaking on the inspiration, challenges and response to his craft at Ebru in 2019, Bigfish narrated that his biggest challenge with other creators was that it had never been done before.
"When we started, nobody had seen anything similar before. In fact, while were executing a prank, one of us was shot. It was very sad. We had to find a solution. What we did, we had to look for tall guys. He was short".
Read Also: Former MP 'assaulted by cop after asking for directions'
Asked to respond on reports his skits border on harassment, he explained that his segment on the show is part of a four-tier presentation.
"The first segment is a social experiment; here we highlight the behaviours of Kenyans and how they react to different situations. The second is celebrity ambush; here we get an artist to hide then get views of them from fans after which they reveal themselves.
"The third is embarrassing moments; this is which get many confused because we have to embarrass you in town then reveal the camera later. The last is zero to a hundred; we have to make you really angry and gauge your limits," he narrated.
"That can backfire! Responded one of the hosts.
"Yeah," he responded, "what my critics do is they use a small bit of it against me."