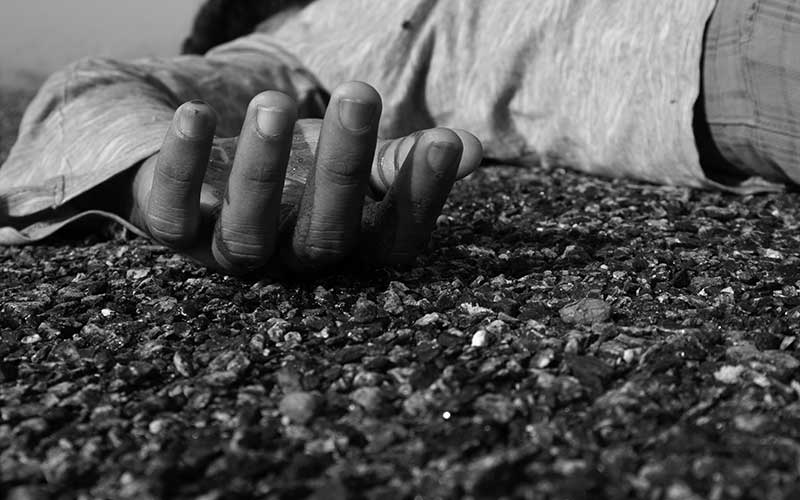 A 27-year-old man was on Saturday night beaten and left for dead by students of Senior Chief Mwangeka Girls Secondary School.
Francis Maganga is said to have been sneaking into the girls' dormitories and sexually harassing them for the last one year.
Students and school authorities later handed over the suspect to police in Wundanyi Police Station.
Those interviewed at the school said the suspect could have been colluding with some students and security guards to gain entry into the dormitories.
"We have been keeping vigil on several occasions. We were courageous enough to corner him after he entered into the dormitory," said a student.
According to police officers, the suspect has been sneaking into the school since June last year.
READ ALSO: Are police CCTV cameras used to spy on innocent citizens?
Curiously, the school is among three secondary schools in Taita Taveta that have been fitted with closed-circuit television (CCTV) cameras.
The other two are St Mary's Boys High School Lushangonyi and Dr Aggrey Boys school.
Sub-county Director of Education Ochieng Owandho said the cameras were installed at a cost of Sh13.6 million.
Police and students told The Standard that the incidents started in September last year.
The incident sparked a public outcry among parents.
Harass girls
"This is not the first time the suspect is raiding the institution to harass the girls," said one policeman.
READ ALSO: Shame as maid is caught defiling 2-year-old boy
In the latest incident, Taita Sub-county Deputy Police Commander Daniel Mukumbu said the suspect went straight to the bed of one of the girls and started to touch her indecently.
The girl raised alarm. "The suspect was beaten by the students. He has facial injuries," said Mukumbu.
He added that school authorities, students and security guards have recorded statements.
"We have launched investigations into the issue. We will take the suspect to court this week," Mukumnu stressed.
During an earlier incident, the suspect images was captured by CCTV cameras though it was not possible to fully identify him.
Mr Owandho said the installation of the cameras is aimed at curbing riots, theft in dormitories, drugs trafficking and other forms of crime.