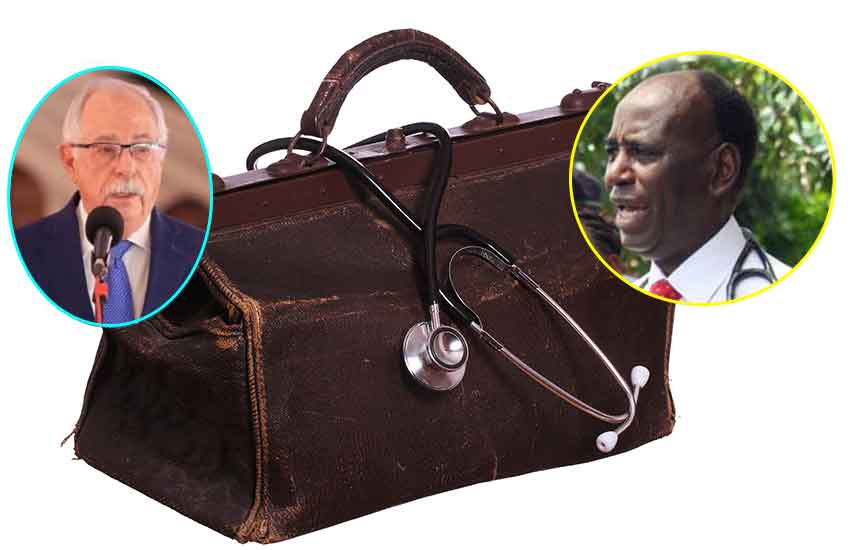 What happens when the President's temperature suddenly soars in the dead of night or is attacked by bugs in the middle of an important function?
When it is your duty to keep your finger on the pulse of a President, your troubles are more than just being a doctor.
For the lucky few, life can be quite intricate. They are on call when the President gets something as mild as a cold. They run with medical instruments in their bags, never knowing when the call will come.
Doctors who have treated Kenya's presidents have captivating anecdotes. When the President complains of a rumbling stomach, his doctor has to put everything on hold and do a full body check that sometimes stretches for hours.
Even when the President has not shown any signs of illness, their personal physicians have to make regular visits to State House to ascertain that they are in good form.
"Being the President's doctor is more than a job. It is a patriotic duty. One wrong move could throw the country into panic. If something was to go wrong as you are treating him, what would people think? The health of the President is the health of the nation," says Dan Gikonyo, who was former Mwai Kibaki's doctor during his 10-year presidency.
Read Also: How Kenya's presidents use their ingenuity to wind down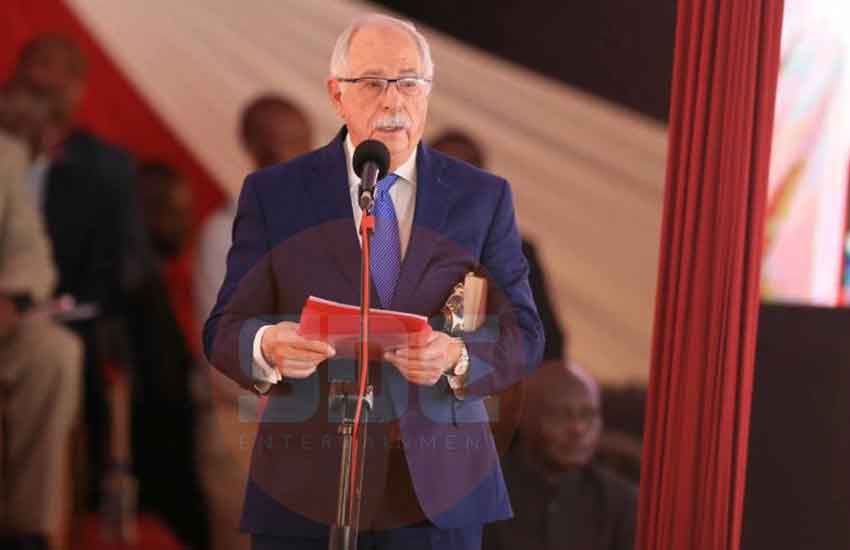 Former President Daniel Moi's personal physician for more than four decades, David Silverstein, revealed that being the Head of State's doctor involves many other things, including travelling with him when he is on official duty and being on standby in case of an emergency.
"I travelled the world with mzee, and among my duties was to ensure we were not eating exotic animals such as cats, snake, dogs or drinking buffalo milk while we were in China," he jokingly said during Moi's funeral three weeks ago, solidifying the fact that theirs was a unique friendship.
He chronicled the many other trips they took together, including when Moi was going for treatment in Israel.
Security checks
Doctors who treat the President are often subjected to serious security scrutiny and must be approved by the Head of State himself. Jomo Kenyatta's personal doctor, Njoroge Mungai was his cousin. They were so close that Kenyatta would share political secrets with him.
Dr Gikonyo admits that he had met Kibaki long before he vied for the presidency, and they had formed a bond that when he later asked him to become his personal physician, he felt privileged. "A President is likely to choose a doctor he has interacted with and developed trust in," he says.
Dr Silverstein projected an image of a friendship that grew and got stronger as he and Moi continued to interact. "Our relationship as doctor and patient warmed over 42 years with deepening trust, mutual respect and growing friendship," he said in his eulogy.
Read Also: Three 'lowly people' who know scandalous secrets that could wreck marriages, reputations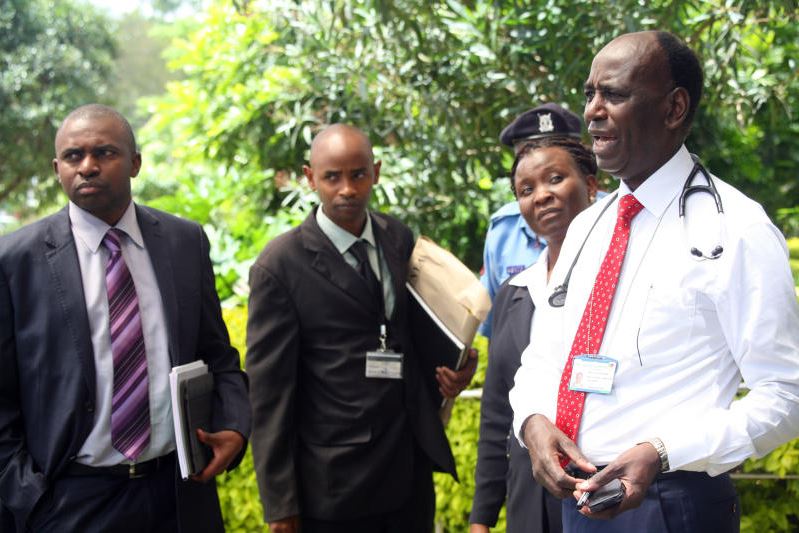 So deep was their friendship that when his son was circumcised eight days after his birth as per Jewish traditions, Moi was there to hold him. Moi attended his wedding and they shared many moments together.
Amidst the friendship and the many hours physicians and presidents spend together, Gikonyo says there are many misconceptions about doctors who treat Presidents in Kenya.
Doctor's fee
"People imagine that when you are treating a President, you make a lot of money and that you can get rich overnight. That is a big lie. The President does not pay for his medical care from his pocket. It is paid by the State and you cannot overcharge him just because he is the President," he says.
"It is an honour for the President to trust you and want you to be their personal doctor because you get to know them at a deeper level, but it terms of monetary gain, it is not lucrative," he says.
In other countries such as the US, doctors go as far as drawing the meal plan and watching as the Presidents eat. Dr Ronny Jackson, a former White House physician, admitted that they went to the extreme to ensure US President Donald Trump maintained a healthy diet by sneaking cauliflower in his mashed potatoes, and making ice-cream less accessible to him.
Read Also: Seven men Uhuru has meals in their homes but never in public
There are some presidents' doctors who have landed in trouble by going against expectations. Dr Vejay Ramlakan who headed the medical team that treated South Africa's former president Nelson Mandela was embroiled in a battle with the former president's family after he published a book that chronicled Mandela's health before he died in 2013.
Even with the extra care and stress that the job can sometimes bring, Gikonyo says that it raises their profiles among patients, and there are some who believe they are the best doctors simply because they treat presidents.