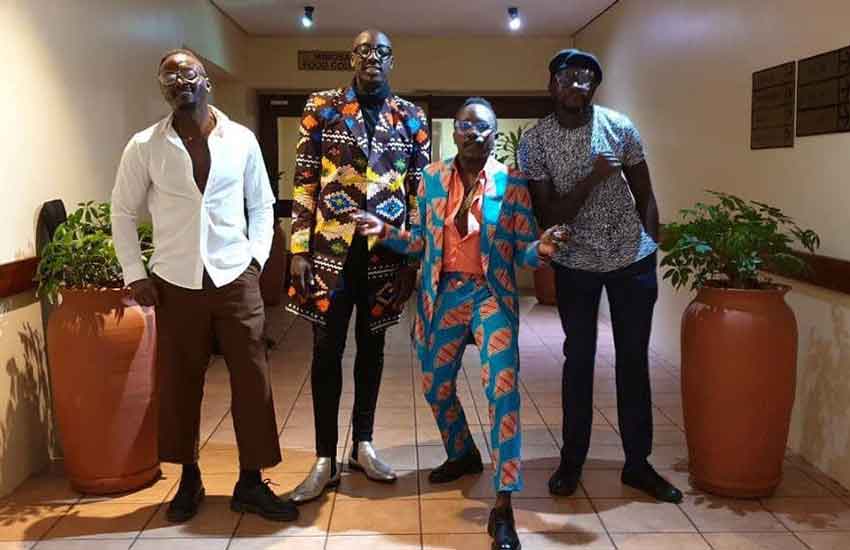 Popular Kenyan band Sauti Sol has yet again made history after producing the official soundtrack to Netflix's first African original series dubbed "Queen Sono".
This comes a few weeks after they released their new jam Suzanna, which attracted attention not only in Kenya but worldwide.
The Suzzana hit-makers announced the news via their social media platforms on Thursday 27, 2020 while in South Africa for the official premiere of Queen Sono.
They also added that they are working alongside South African star Sho Madjozi and Black motion.
"History! This is @neflix's first African original and we're on the official soundtrack w/ @shomadjozi & @realblackmotion . Cc @queensononetflix @netflixsa #QueenSono," reads a post from Sauti Sol.
In a different post, Sauti Sol revealed that the Queen Sono soundtrack has some local flavour in it.
"The world is about to jam to some serious Luhya vibes on the soundtrack of #QueenSono. @queensononetflix is @netflix's first African original," read a caption of a snippet video they shared and added, "Queen Sono is coming… An African Netflix Original Series Queen Sono Netflix @pearlthusi Feb 28th, only on @netflixsa Soundtrack: @realblackmotion, @shomadjozi & @sautisol," as they captioned a sneak peek of the series.
Queen Sono is a South African crime drama web television series created by Kagiso Lediga that is set to premiere on Netflix today. It is Netflix's first African original series.
Read Also: How we set up Sol Generation Record- Sauti Sol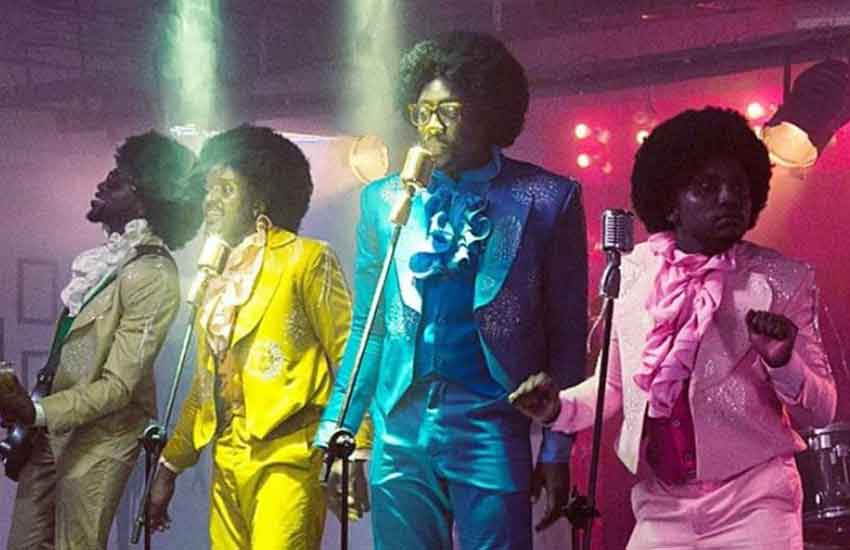 In the series, Pearl Thusi (Quantico) an actress, model, television host, and radio personality plays an undercover agent for a South African intelligence unit, who uses unconventional methods to get the job done, whether her bosses like it or not.
With a mix of international espionage, family drama, and a dynamic lead with a messy life, Queen Sono is a complex and rich first offering out of Africa for Netflix.
In an interview with Kenyan Milele FM, the four-piece band revealed that their next album will feature appearances from an all-star African cast of Burna Boy, Sho Madjozi and India Arie.
They also revealed the album was recorded in different parts of the world including South Africa and Los Angeles. While in Los Angeles, they also worked with Andre Harrison, known for his work with Chris Brown.
Comprised of vocalists Bien-Aimé Baraza, Willis Chimano, Savara Mudigi and guitarist, Polycarp Otieno, Sauti Sol, the group is set to be the biggest beneficiaries of the latest royalties' distribution announced by the Music Copyright Society of Kenya (MCSK) recently.
Read Also: We used over Sh63 million- Why Sauti Sol's tour was a big hit
According to MCSK CEO Milka Kulati, the all-boys band were the highest earners and will walk away with approximately Sh400,000 from the total Sh37.5 million set to be distributed to all 14,000 registered artistes by the body.
The royalties are for the period July 1 to December 31, 2019.
During a press briefing, MCSK chairman Japheth Kasanga noted that 60 per cent of the royalties would be distributed to the best and most representative list of works that have been performed with 40 per cent distributed generally to all registered members.
The monies are distributed based on listenership.
Related Topics