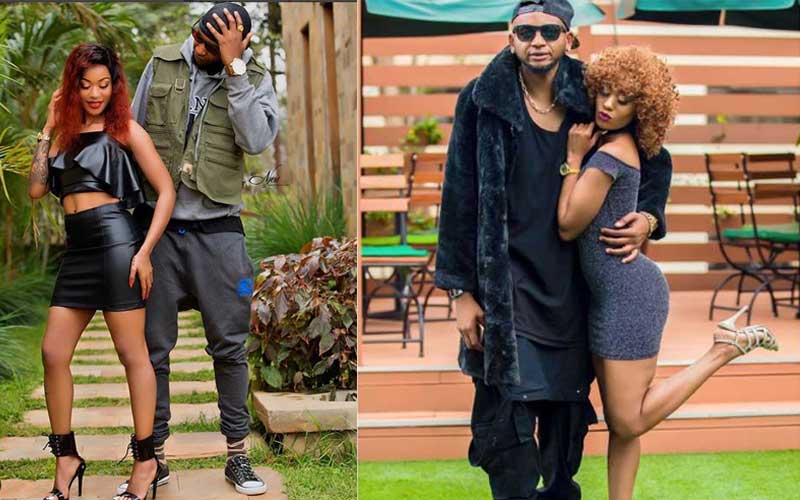 Rapper Natalie Florence Kutoto aka Noti Flow and her boyfriend and musical counterpart Colonel Mustafa are back together after their publicized break up.
Confirming their union during an interview with a local newspaper, the Lenga Stress crooner explained that he and Noti flow were in good terms and were actually back together.
The confirmation comes after the couple started posting pictures of each other on their respective social media pages without a clear explanation on whether they were seeing each other again.
"I am in the studio at the moment recording, but in a nutshell, we are good, we are back together, we resolved our differences," he said.
Mustafa recently posted a screenshot of the interview on his Instagram page letting his fan base know that he was indeed back with Noti.
"Ball imerudi home ground," he captioned. Noti Flow responded to Mustafa's post with an, "Aw."
Nasty split
Sometime last year, the Nairobi Diaries reality TV stars called it quits after two years of dating, with Noti explaining that she broke up with Mustafa for lack of ambition.
"I broke up with Mustafa a month ago because he is not a serious guy. I gave him so many chances but he still messed up. He has no goals and ambitions," said Noti.
Mustafa on the other hand accused Noti of being physically abusive whenever they disagreed, hence his decision to call it quits.
READ ALSO: Noti Flow stole my Instagram account, used to bite me- Mustapha claims
Speaking to Mzazi Willy Tuva, the former Deux Vultures rapper claimed that Noti morphed into a violent, selfish and controlling partner forcing him to part ways with her.
"She became violent. She used to bite me because she knew I couldn't retaliate. I have a lot of scars as a result."
Homosexuality
Not long after their split, rapper Trap King Chrome accused Mustafa of living a lie, claiming that he was a homosexual.
"How long are you gonna keep up this act bro? I have no problem with homosexuals but you on TV every Monday lying to the fans that you're straight and we all know you got a boyfriend living in your house.
"Be yourself and maybe that will allow some of your fans to do the same. This act is getting old bro. Just come out of the closet," claimed Chrome.
Noti Flow did not take the allegations too well and told Chrome off.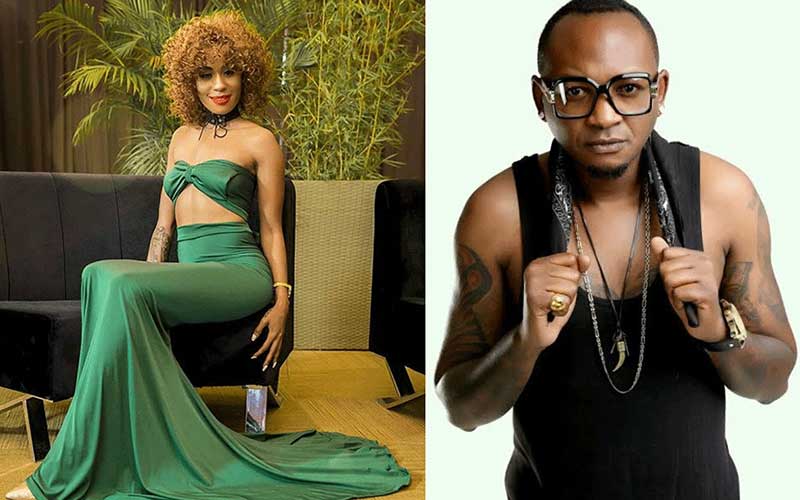 "The b**** y'all are spreading about him are extremely ridiculous and hideous. Despicable. Shame on y'all lowlifes. Karma will catch up soonest," she wrote.
A few weeks however, Noti Flow seemingly had a change of heart and 'outed' Mustafa soon announcing that she would be releasing two songs today.
"You guys Chrome was right! Mustafa is gay and he lives with his boyfriend in Utawala. Confirmed. Wow. Fake **s," she wrote.
Mustafa's defense
Speaking during an interview on K24, Mustafa accused Noti Flow of using the gay sentiments to get back at him.
"I dated her for two years. You want to tell me that for the two years I was with her, it is only the other day she came to know I am gay?
"Noti Flow is bitter that I left her two months ago. And, I have valid reasons as to why I ended my relationship with her. I wouldn't want to reveal much, but I can say she started seeing a white man behind my back. My mum came to know about it, and advised me to be careful with her," said Mustafa.