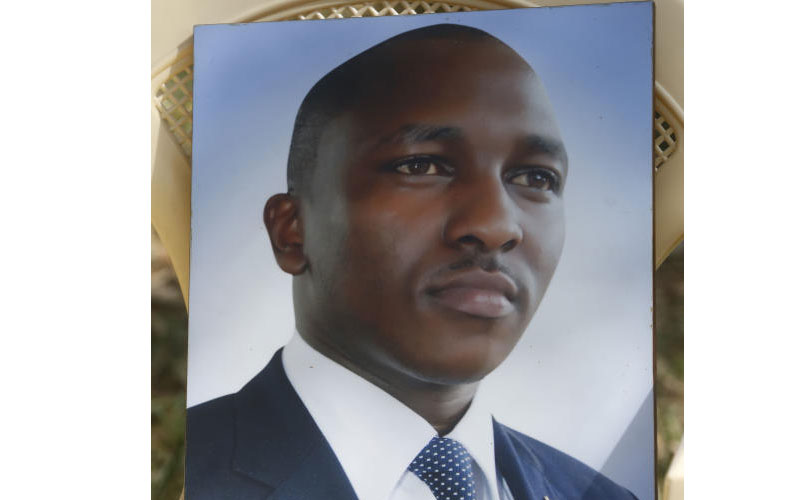 Detectives investigating the death of a policeman attached to the office of the deputy president believe he was murdered.
Police are yet to state the motive behind the killing of Sergeant Kipyegon Kenei, whose body was found in his house on February 20 with a gunshot wound to the head.
But pathologists who conducted a post-mortem on Kenei's body yesterday were unable to determine by whose hand Kemei died.
The autopsy showed that Kenei died from a "single contact gunshot wound shot by a low velocity weapon". This means the muzzle of the gun was held against the chin when it was fired, with the bullet exiting through the forehead.
The post-mortem was conducted by five pathologists - two from the government and three representing Kenei's family.
"What we are yet to establish is whether it was suicide or homicide. And because there are other investigations going on to establish that, we have taken samples that we will use to reach an opinion," said chief government pathologist Johansen Oduor.
The autopsy showed that there were no injuries on Kenei's body, said Dr Oduor, adding that they had taken swabs of his hands for further analysis.
Body decomposed
Oduor added that Kenei's body had started to decompose, which meant that one or two days had passed before it was found.
The pathologists are scheduled to visit the scene where the body was found inside the sergeant's Villa France estate home in Nairobi.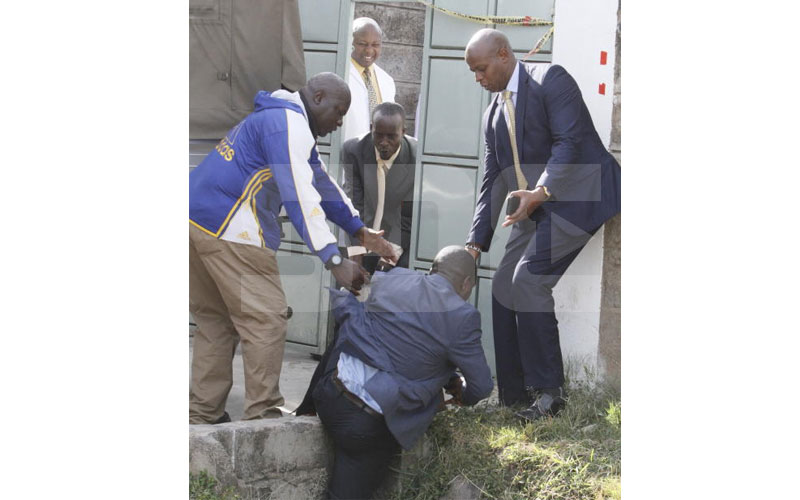 Yesterday, a neighbour told police that he picked up Kenei on February 18 and dropped him off at Harambee House Annex between 7am and 7.30am.
According to a preliminary police report, Kenei is said to have left the DP's office at 8.30pm. But no neighbours or guards at the estate saw him return to his servant's quarter that night.
Kenei was scheduled to record a statement with the Directorate of Criminal Investigations on February 19 regarding an incident in which former Sports Cabinet Secretary Rashid Echesa and others visited the second floor of the building and signed a fake Sh39 billion arms deal.
On the morning of February 19, the friend who always gave Kenei a lift to work could not reach him as his phone went unanswered.
According to police, later that Wednesday, the tenant in the main house thought that something was amiss when she saw that Kenei's door was partly open and lights were on during the day.
On Thursday, February 20, the tenant asked her house-help to go and check on Kenei but the woman could not push the door open. She sought the help of a security guard who opened the door only to find Kenei lying on the floor in his pyjamas.
The tenant, like other neighbours, did not report hearing a gun shot. A spent cartridge and Jericho pistol was found next to the body.
Police said they will start recording statements from various parties today. They are also investigating who deleted Kenei's social media accounts before or after his death.
Do you think the government is prepared to tackle a #CoronavirusKenya outbreak? — SDE.CO.KE (@SDEKenya) February 27, 2020