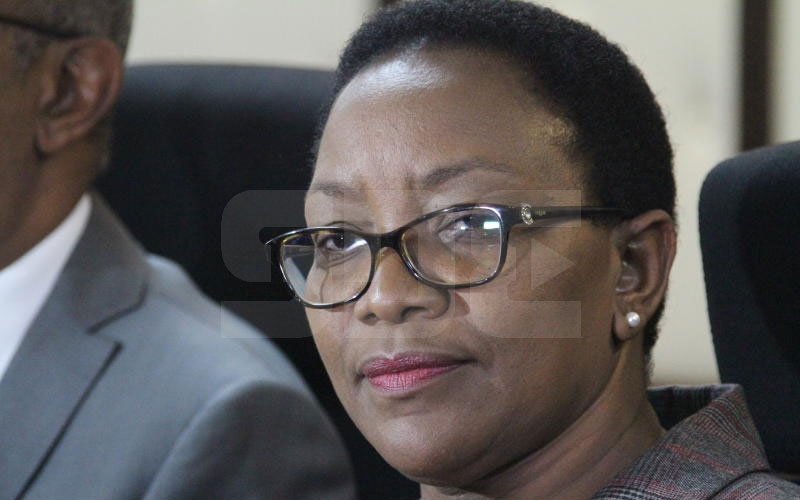 Kenyans have taken to social media to air varied sentiments after reports that a plane with 239 passengers from China had landed in the country.
Speaking on the incident, Government Spokesperson Cyrus Oguna called for calm saying that there's no cause for alarm.
"Those people coming from China have been screened. Nobody gets on a plane without screening to ensure they are not at risk," said Oguna, adding that stringent screening measure have been put in place at Jomo Kenyatta International Airport.
READ ALSO: Coronavirus spread by bat soup? Disturbing footage emerges
"This is to ensure that everybody is safe. Those who leave the airport are expected to self-quarantine. These are precautionary measures to ensure that nobody is put at risk of infection," he said.
However, Kenyans have questioned the government's move to ask the passengers to self-quarantine for 14 days as a precaution while also questioning its preparedness to tackle the virus should there be an outbreak in Kenya.
Others wondered why the government refused to evacuate 91 Kenyan students stuck in Wuhan despite pleas from their families to bring them back home.
This particular strain of the coronavirus, officially named Covid-19 broke out in China and has infected 81,291 people globally and killed 2,770.
READ ALSO: Man Utd star banned from training ground over coronavirus?
Here are some of the sentiments:
This country can drive you bonkers!!The ineptitude of the Kenyan Government regarding the #coronaviruskenya is ridiculous.
And what on earth is self quarantine?What is this insatiable financial drive that blinds us from protecting the lives and health of Kenyans! pic.twitter.com/AujNy3w5Tl — Joanne Kobuthi-Kuria (@joannekuria) February 27, 2020
A banana republic risking the lives of 47m people?? Elites we should flock the streets until the govt starts to reason #coronaviruskenya pic.twitter.com/go3iE5x8jt — IWantANewKenya (@IWantANewKenya) February 27, 2020
Kenyan students are stuck in China , the task force saying they can't be brought back because of risks of infection. Yet, a plane carrying 239 people from the second most hit region in China is allowed in. Most of the being Chinese. We are all dead!#coronaviruskenya pic.twitter.com/a8hjkXtvYe — Mitch Kitoi (@KitoiO) February 27, 2020
This Video of China Southern Plane landing on JKIA breaks my hearts and makes me to kneel and Pray for Only God can help us! This Virus has shaken some of the mighty countries like Italy and France yet we are still joking about it! What wrong with Kenya???????????#coronaviruskenya pic.twitter.com/RSKM8yfVvA — Felix Regera (@FelixRegera) February 26, 2020
The threat posed by Corona Virus is not a joke. We cannot allow the government to play around with this issue the way they have been doing with the desert locust invasion. This is really reckless of the Kenyan government #coronaviruskenya — Johnson M.K, PMP® (@jmkariuki24) February 26, 2020
" A clever Cat does not eat a pregnant rat" I know KENYA is being run by corrupt officials, so i beg you, protect us so that you can again loot from us in future.

Your's sincerely,
A taxpayer!#coronaviruskenya — B o J a c k (@bojackversion) February 19, 2020
Kenya should enforce a complete ban on all Chinese citizens and any other nationality who has visited China in the last one month must be BLOCKED from entering Kenyan territory. Matiangi and immigration dept can't think, Mganga wa mkeka & BBI has bewitched them. #coronaviruskenya — Ndindi Nyoro (@NyoroNdindi) February 19, 2020
Gotta stay safe at all costs! @kot #coronaviruskenya pic.twitter.com/Mf320FoWZi — Kibukosia Rawl ???????? (@rkibukosia) February 26, 2020
Do you think the government is prepared to tackle a #CoronavirusKenya outbreak? — SDE.CO.KE (@SDEKenya) February 27, 2020