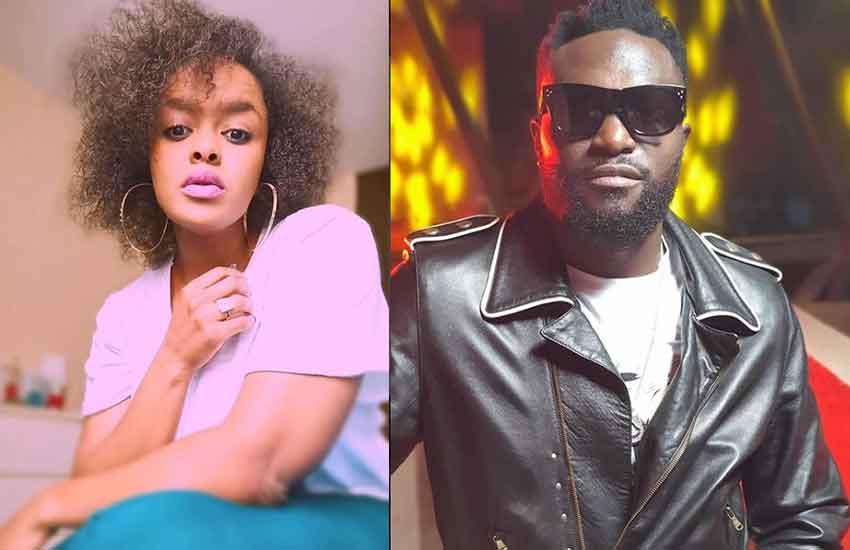 Popular Kenyan singer, Judith Nyambura Mwangi aka Avril and Michael Kennedy Claver better known as Naiboi may have buried their two-year hatchet.
This is after Avril posted a picture of the Sondeka crooner that has generated a buzz among their fans as to whether they have reconciled after falling out in 2018.
"Ahem. Goodmorning fam. #HeCanGetItTho #LadiesWhereYouAt #DarkChocolateIsHealthyRight #OkayBye," wrote Avril.
Avril and Naiboi's beef is said to have started after she reportedly turned down an opportunity to work on Naiboi's 2-in-1 music video project that featured most of the Kenyan artists.
According to the Kitoko singer, she was in the hospital at the time of the request and couldn't deliver what was expected of her.
"I couldn't. I was unfortunately in hospital. I didn't feel like getting into it with him. Let people do what they gotta do," said Avril.
Naiboi later revealed in an interview that he was disappointed in Avril, Victoria Kimani, and Sanaipei Tande.
Avril and Sanaipei Tande are said to have outrightly declined his request to appear in his music video which he, unfortunately, didn't take very well.
"Avril told me she was going to send, but I tried calling and my calls went unanswered. For her, I believe she might have not understood the idea, but at least she told me she was going to send, which she didn't," explained Naiboi.
Read Also: I can't collaborate with Avril- Naiboi takes swipe at singer, she responds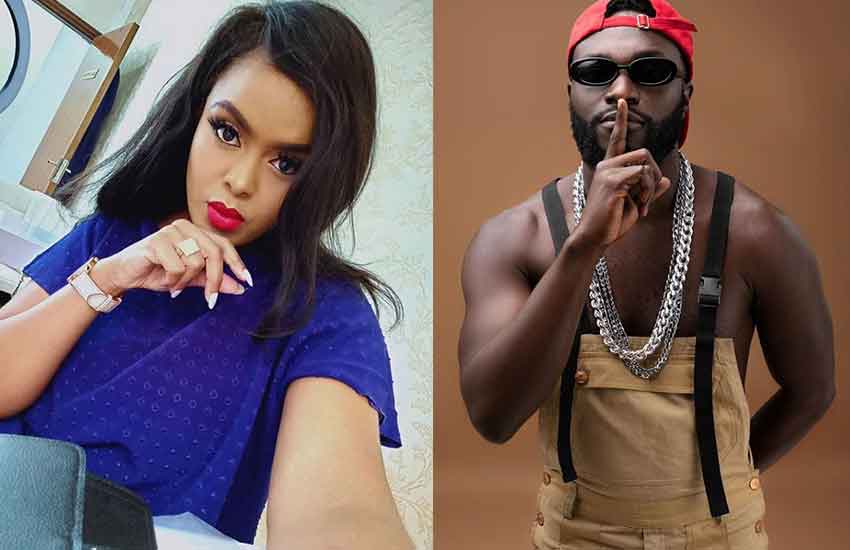 Beef reignited
Avril and Naiboi's beef was recently reignited after he took to his Instagram page to thank his fans for their continued support and asked for suggestions on which female musician they would him to collaborate with.
"First of all, thank you so much for the love and support you guys have shown me all over the years. You have been saying that Naiboi has been collaborating a lot with male artistes. Which female artiste would you like me to collaborate with? Let me know anyone and please let me not hear of Avril," he said.
Read Also: My hormones didn't like him, Avril opens up on blocking Shaffie Weru
In his second post, Naiboi posted a statement supposedly from Avril explaining that she backed away from his project because she merely 'didn't feel like it'.
Avril's fans tagged her in the post and she, of course, responded.
"Just got tagged in this! Dude to what extent did I break your heart? 2020 does not want 2018 grudges, holding on for two years?" she wrote.
The mother of one went ahead and revealed she would hate to be Naiboi's girlfriend and advised him to forgive and forget.
"Lord. I'd hate to be your chic. Forgive and forget."
In a quick rejoinder, Naiboi fired back telling the 'Chokoza' hit singer to keep off his page.
 "@theavieway that's why you have your own IG account, enda uandike hizi vitu huko…ps that's why you're not my girlfriend," he replied.
Despite having each other throats on social media, fans believe their beef might be a way of them trying to get attention for a secret project they are working on. Guess we'll have to wait and see.