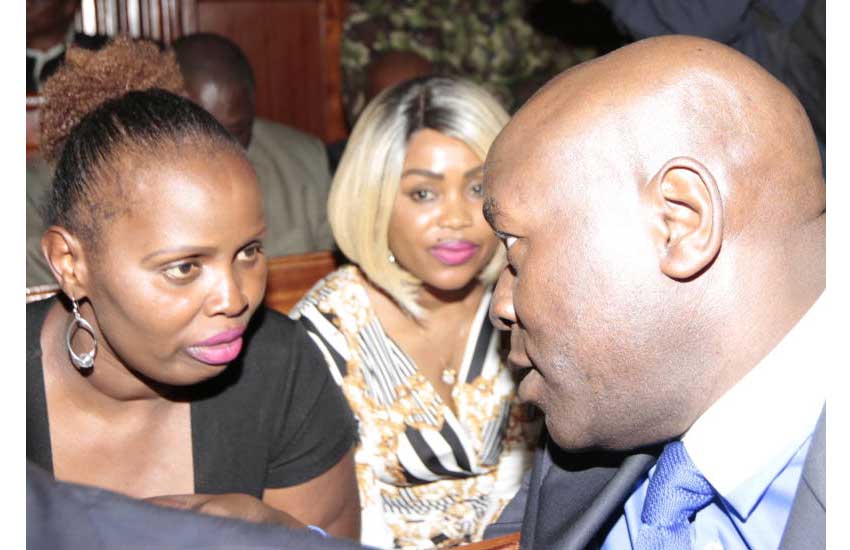 On Monday, February 24, Phyllis Njeri Ngirita- one of the main suspects in the multi-million National Youth Service (NYS) scandal took social by storm.
This is after she claimed that her Class Seven son who was fluent in German before the scandal broke, has been reduced to a 'chokora' (street kid), and now only speaks in Kikuyu, Swahili and English.
"Miaka mbili tumeteseka. Mtoto aliacha shule, anaelekea kuwa chokora… Wamekataa kabisa kufungua hiyo account. So mtoto ata hawezi ongea Kijerumani, anaongea Kikuyu na Kiswahili ama Kizungu," lamented Phyllis as she broke into tears outside the courtroom.
READ ALSO: How Anne Ngirita's road to NYS millions went down, nine things you should know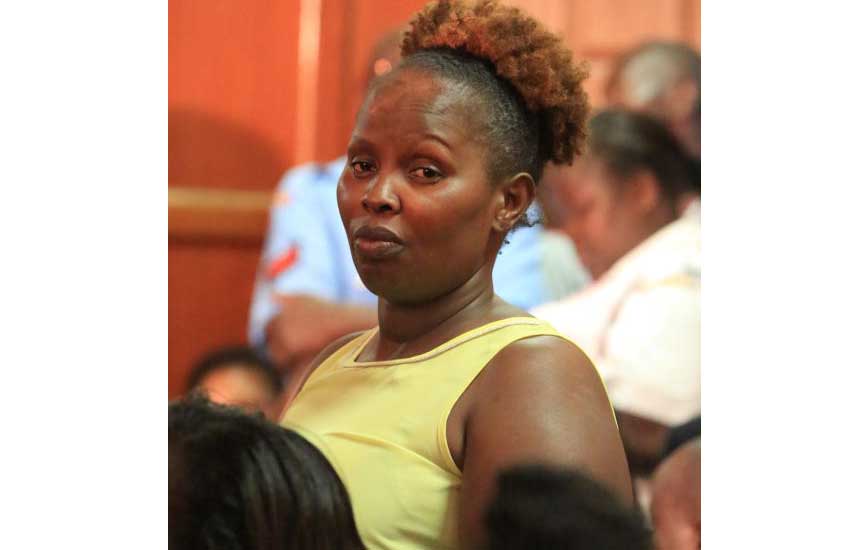 She went ahead to narrate her desperation, stating that she has been forced to rely on matatus as her car was seized and is currently "rotting at the Naivasha Police Station."
"Sai nitatoka hapa na huyu mtoto twende nyumbani na matatu… gari yangu inaozea police station na nilinunua na malipo ya pole pole," she said.
But what captured netizen's attention was the use of the word chokora and led to Kenyans on Twitter sharing their hilarious sentiments via the hashtags #ngiritas and #chokora for the better part of Monday and Tuesday morning.
READ ALSO: Official in trouble over luxurious wedding anniversary in Switzerland
Just here thinking.. with all my fluent swahili , mufti married to sanifu and somebody implies am a chokora ??? #ngiritas#waiguru#Locustspic.twitter.com/WilUXlmMpe — Banter254 (@fmulembani) February 24, 2020
I know we have so many Chokoraas here. ???? #TuesdayThoughts#ngiritas#ngiritapic.twitter.com/uO18ssvyaF — Kimoha (@Kimoha254) February 25, 2020
Me welcoming my friend who speaks German to the office. #ngiritaspic.twitter.com/bqPlXoE9AT — Borrow Yeng (@Itsmadokaa) February 25, 2020
Pride comes before fall#ngiritaspic.twitter.com/cNm8OmphXO — #KenyansAreTired (@JoeOsty) February 25, 2020
The pain of only speaking Gikuyu and Swahili, the streets wants you to Speak German ???? ???? ????#chokorapic.twitter.com/aNXEXD7vv9 — LexxiTheMediaGuru (@ItsLexxiKimani) February 25, 2020
Current scenes : Kenyan chokoraas queuing to enroll at Goathe Institut to learn German #ngiritaspic.twitter.com/eW5uNg2cdO — 2wiceWise (@2wiceWise) February 25, 2020
Ngiritas son used to play with German Shepherds sai anakimbizwa na Bosco ????#ngiritaspic.twitter.com/7InaXYh9wE — M.J? (@DrJuma_M) February 25, 2020
It doesn't matter if you are a chokora or not ,as long as tunaheshimu ndoa all is well ???????????? #ngiritaspic.twitter.com/FuRL2uSBEf — Kêvmâx_254™ (@Kevmax027) February 25, 2020