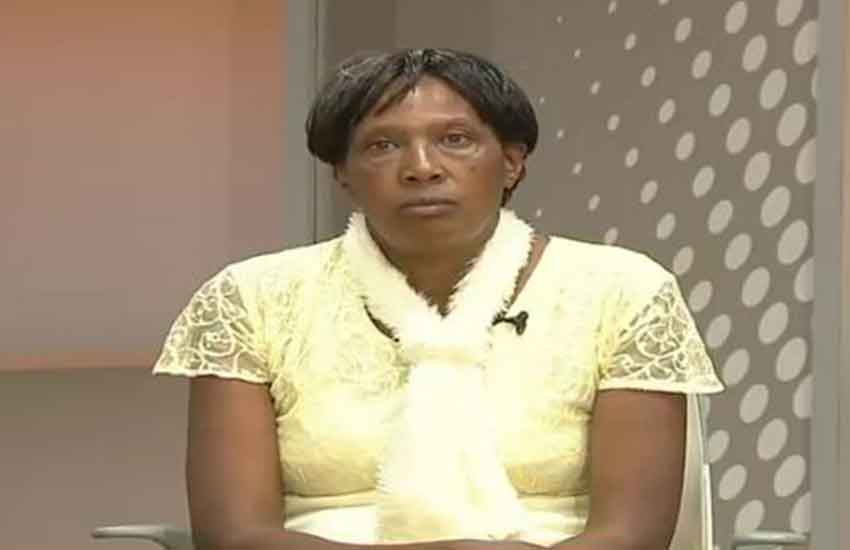 On Saturday, February 22, a woman identified only as Grace shook the nation with her harrowing ordeal in the hands of her estranged husband.
Opening up on Citizen TV, Grace painfully narrated how what was once a typical family following an 18-year union drastically morphed into a disturbing case of emotional abuse and unending turmoil.
The man, according to Grace, after years of abuse, kicked her out and took her daughter as a wife.
"After lots of back and forth, my husband decided to take my daughter as his wife. They sold all the land and other property that we owned, then kicked me out of my home as he proceeded to build a house for her," said Grace.
When confronted, he, according to Grace, defended his move saying it was acceptable as the girl was his stepchild.
Read Also: I busted dad in bed with my husband- Pregnant Nairobi woman
It did not end there. She revealed that he allegedly attempted to rape their then nine-year-old daughter on multiple occasions.
"He used to buy her sweets and try to give her money but she refused," she narrated, adding that their last born daughter was so stressed by the circumstances that she required counselling.
The heartbreak took a turn for the worse when he turned her son against her and became an instrument to inflict violence on her.
"They turned my son into a zombie, they gave him drugs and he became a nuisance. He was the one who chased me out of the home, he would beat me up many times and even refused to give me my clothes when I was leaving, saying I went there owning nothing," she said emotionally.
In a distressing recount, Grace claimed that her estranged husband would seduce widows in the neighbourhood and would, allegedly, blatantly wear their deceased husband's clothes.
"I started seeing hospital receipts in the house, I read the receipts and realised he was using ARVs," she narrated, describing how she discovered that the man was HIV positive.
Read Also: I busted my husband at a blind date: Embakasi woman
On confronting him, he directed her to the hospital to get checked herself. As luck would have it, she was not infected. It was at that point that she left with her youngest daughter.
The daughter, however, moved back in with her father after facing much hardship during her exiled stay with Grace.
In a twist, her firstborn daughter now has a three-year-old child, "The child may be around three years now, but I doubt she is my husband's child."
As she turns a new page, she now seeks to see her son's drug addiction managed and his education back on track.
"My son usually comes to visit me but whenever he comes there's nothing he says, he only cries all through because he looks at the kind of life that I man living and I think he feels sorry for what they did to me," she said.