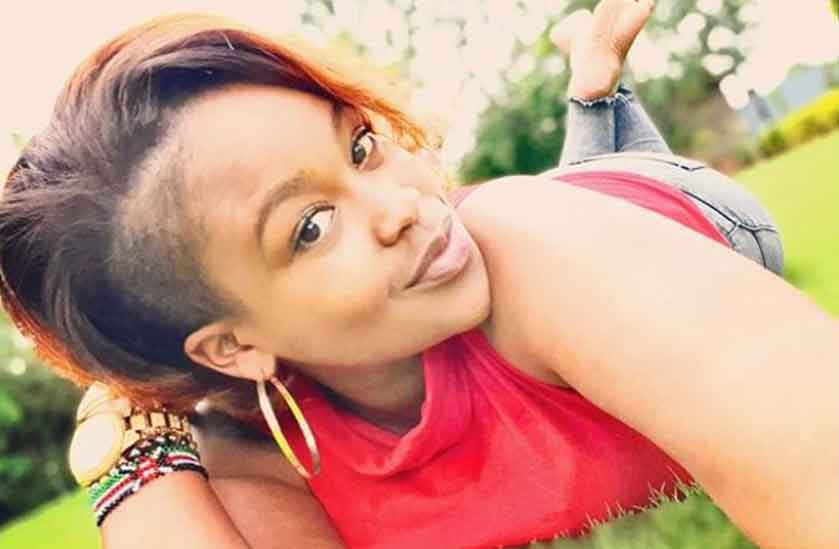 Radio presenter Kamene Goro has revealed how her husband's innocent dip in the pool during a holiday exposed his cheating ways.
Narrating her experience and explaining why cheating lovers need to be outed, Goro said that her ex-husband's roving eye came to the fore at a pool party they had attended when they were having the best of times, enjoying the trappings of an extended holiday.
He, according to the Kiss 100 presenter, was thrown into the pool with all that was in his possession including his phone, in the midst of the jamboree.
"We had gone to a pool party. He was thrown in the pool in the midst of this highness with all his things.
 "The day of the pool party was a public holiday, a Sunday, which meant Monday was a holiday as well; so it was a very long weekend and he was not going to get a phone. We woke up the next morning after putting it in rice and whatnot, but the phone was dead.
"So I was like, you can use my phone and run your business with it, for the meantime. I used to keep my Kenyan line on that phone. So I removed it and handed the phone over to him. But it started buffering so I told him it was probably because of the messages. I took it back and started delete the messages.
"As I deleted, I could see he was tense; uneasy and rustling in bed. Every time I deleted a batch, it would take me back and I was like 'what is wrong with this phone?' I did not know that new messages were streaming in and felt irritated. I wanted to clear the phone for my baby.
"I remember after selecting the last bundle and deleted it, eight other messages streamed in from a girl called Rufus saying, "Babe are you okay? It was nice seeing you. I hope everything is ok, did you get a phone."
"I look at him and I have never seen such an old man look so beaten and helpless. I didn't say anything, I handed him the phone, stood up and walked out of the room. What I heard (from him) was 'no, no, no, it was the devil!'
Read Also: Curvy TV anchor Kamene Goro dumps fiance amid cheating allegation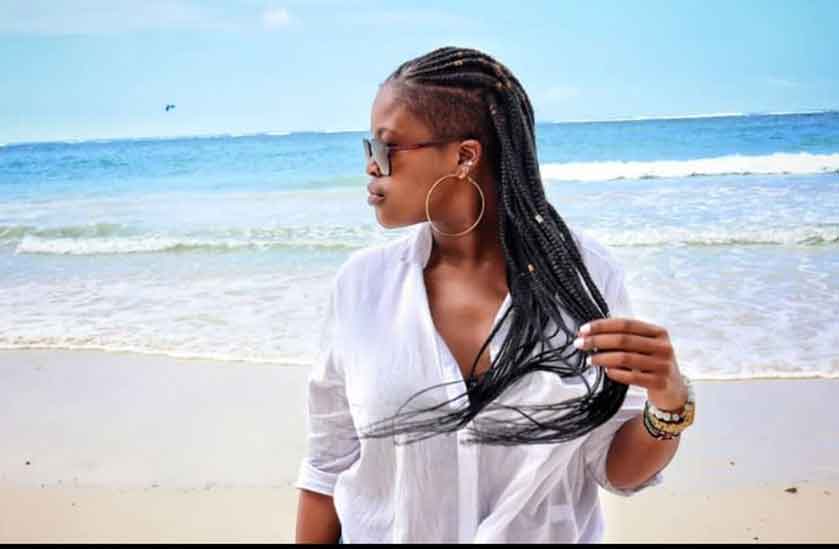 Speaking to Up close with Betty six months ago, the curvy radio personality explained that she, at the time, was not looking for love but seeking to create a sustainable future for herself.
Goro noted that were she to settle down again, it would be fantastic, but will not lose sleep over it if it doesn't.
"You know the way you have your goals and KPI's? Marriage is not one of my KPI's and goals. If it happens great, though it's not something I'm actively working towards.
Just like marriage, having kids is not something I'm aspiring, a goal that I would not live without. If it happens, it happens fantastic if it doesn't yet again fantastic," she said.
Read Also:Joey Muthengi defends Kamene Goro after bedding 27 men confession
Opening up on whether her '27 body count announcement, affected her chances, Goro reiterated on the importance of being true to oneself.
"Well, it's not easy being a subject of scrutiny, that's for sure. Most of these times you get into tough conversations with yourself and those involved in your life. However, I always say in a society that has 'commoditised' people, it's important for me to remain true to myself.
"Stories and experiences are to be shared. Besides, I remain committed to living my life in the best way possible," added Goro.
She, however, intimated to True Love that she did not expect the backlash the revelation generated.
"It was one of the worst periods of my life. Not that I regret what I said, but the backlash was huge. A lot of corporates dropped me and even my employer at the time put me on an ice block. It was treble just for sharing an honest fact. Every condom company would have run to him for endorsements. As a woman they expect you to lie when it comes to sexual partners. The guy I was dating at the time told me that I should have reduced the number to three or four."