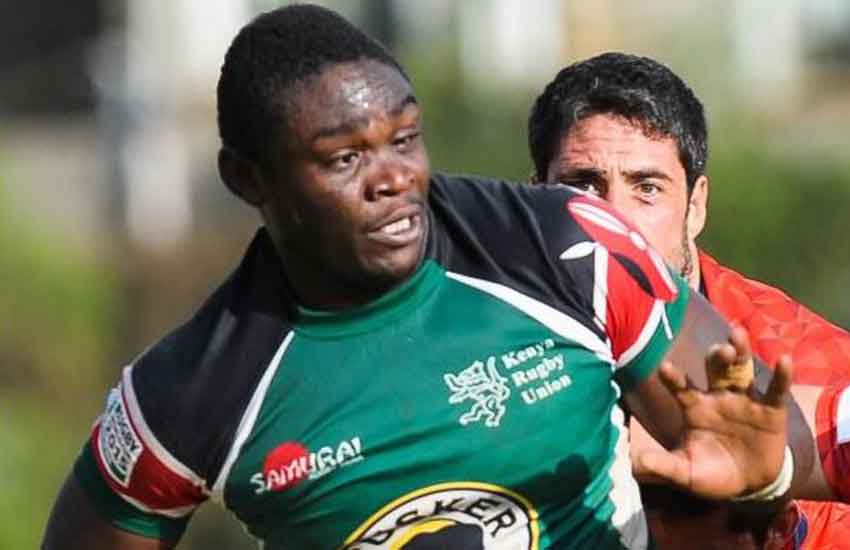 A woman was yesterday stopped from testifying against her husband accused of murder.
Milka Njoki had just taken the witness stand to testify against Calvin Okoth and her sister Maryann Mumbi when High Court judge Joel Ngugi stood her down. Mr Okoth and Ms Mumbi are accused of killing rugby player Michael Okombe on November 4, 2014.
In her testimony, Njoki narrated to the court how her husband picked a quarrel with Okombe during her son's birthday party at their Kiamunyi home in Nakuru County.
"The two were outside the house when a quarrel ensued. Okoth forced Okombe out of our home," she said, describing her husband as a violent person. This prompted the judge to ask if the accused was her spouse.
Njoki testified that she saw Okoth hit Okombe with a log he had picked in their compound.
Read Also: Okombe's father opens up about warning rugby star of accused partner
The trial judge intervened citing Section 127 of the Evidence Act, which deals with competency of spouses as witnesses.
"A wife can't testify against her husband unless she does a formal application. The aim of this is to protect marriage as an institution," said Justice Ngugi.
The judge referred to a ruling by the Court of Appeal in Kisumu where justices Otieno Odek, Patrick Kiage and Asike Makhandia ordered fresh retrial in a murder case where one Simon Nchore had been found guilty of the murder of Andrew Chacha in Migori County on September 18, 2013, after the court noted Nchore's wife had testified against him.
In the January 31, 2019 ruling, the judges noted that the woman was a competent witness, but could only be called as one upon the application of Nchore.
"She was called by the prosecution and this was not proper as that was making her a compellable witness," the judges ruled.
Read Also: Witness - Slain rugby player Michael Okombe was violent at fateful party
The court noted that the accused, as a married man, is protected by the law.
"This special evidential rule is meant to protect the sanctity of marital communication and confidences between spouses in recognition of the unique bond that exists between spouses where there is total vulnerability and an opening of hearts one to the other," ruled the court.
The rule states that the spouse of an accused person shall not be called as a witness except upon the application of the accused.