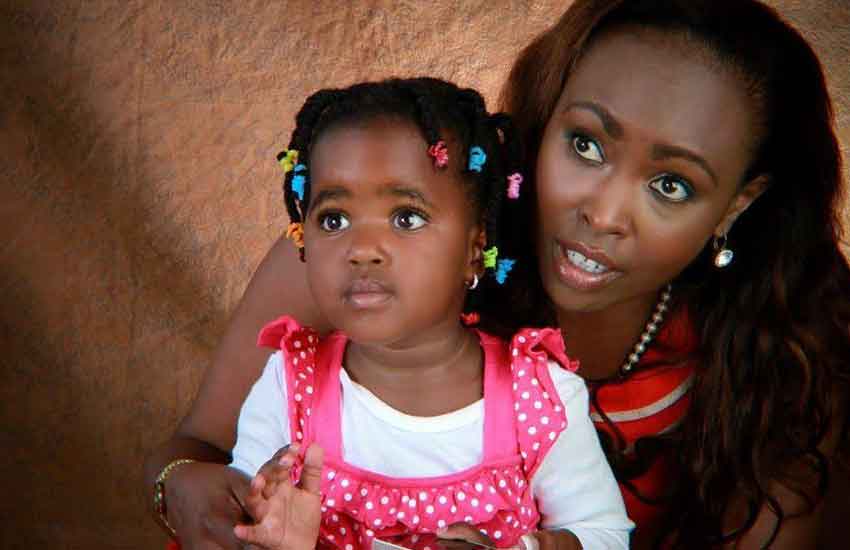 According to Time, baby fever – a state of 'inexplicable urge to make or be around babies' - is a real emotion.
Considering that "many people think they want to have children because they are supposed to" in a survey conducted by Sandra Brase on the subject, it is no wonder that news of new-borns captivates large swathes of the population – male or female.  
In extreme cases, it is reported that individuals even go shopping and purchase baby stuff i.e toys, baby clothes etc. That notwithstanding, there is no doubt that parenting is largely fulfilling. Celebrities by virtue of lenses being on their backs daily are perfect talking points.  
Let's take a random look at some of them who have left us wishing we had kids already...
Avril
Singer Judith Nyambura Mwangi, better known by her mononym Avril, deliberately decided that she will keep the details of her son way private.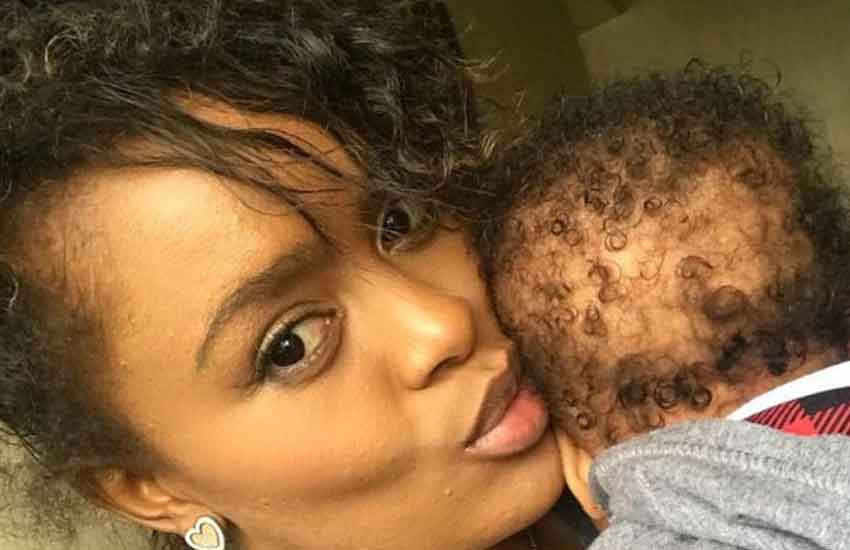 Even though she has managed to pull that, one thing is for sure; when she announced that her son, only identified as 'M' was born, Avril left us all with some sort of baby fever. Nevertheless, Avril says that she was not raised in the limelight and she would prefer her baby not be in the limelight. 
She says she is raising a human being and as much as her life is public, his is not.
Read Also: I wanted a complete family: Avril on ending up with baby daddy
Shiv Simani
Lifestyle coach and fitness expert Shiverenje Simani and his fiancé Miss Shiku who is known for her YouTube channel 'Over 25' have an adorable daughter named Tshazi.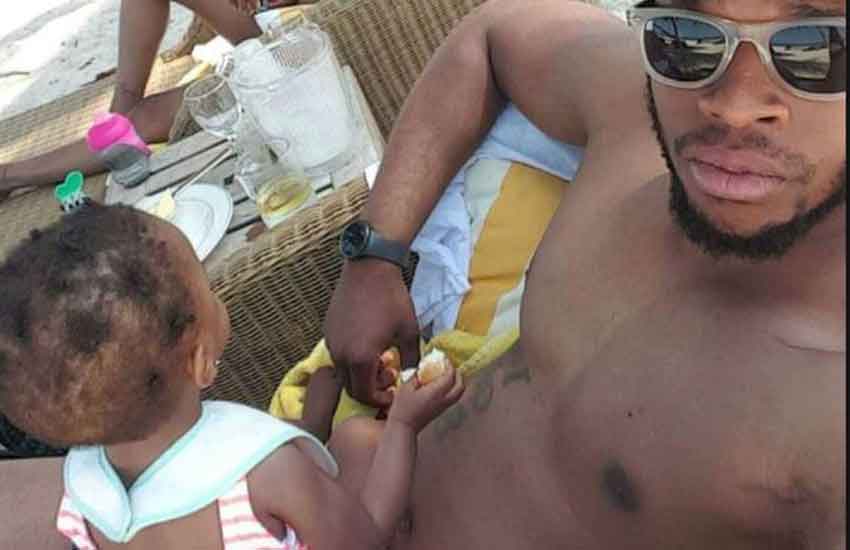 From Photos and videos shared online, the little cute family is goals. In fact, Shiv is committed to teaching his daughter all things fitness, the best part of it is that they document and share such intimate father-daughter moments with us on social media.
Dan Sonko
Despite the tragic death of his wife, Mombasa-based actor Dan Sonko has proven brave enough to raise his two sons.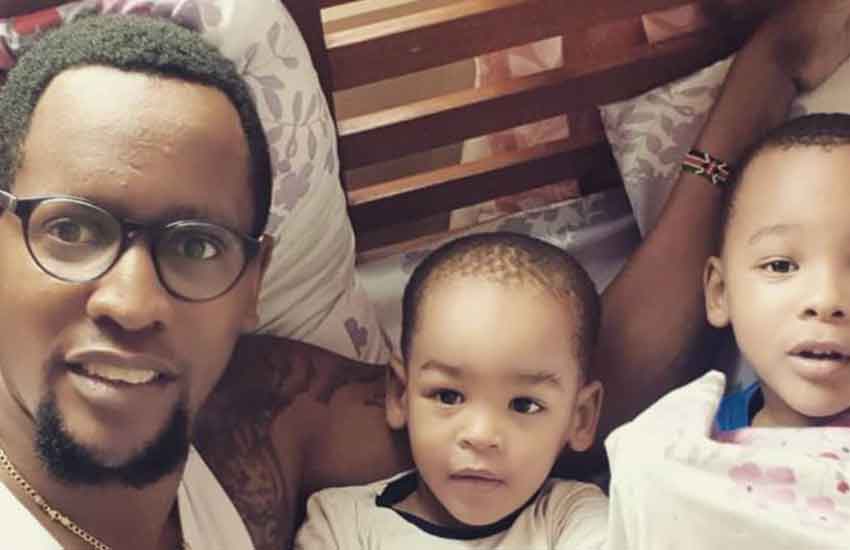 His wife, Dru, died due to childbirth complications in May 2017 since then Dan has been the perfect father to their two 
Read Also: Actor Dan Sonko reacts to critics over new relationship, years after wife's death
Nick Mutuma and Bridget Shighadi
The two celebrity lovebirds welcomed baby Dua in 2018 and made clear efforts to keep news of Shighadi's delivery from the limelight.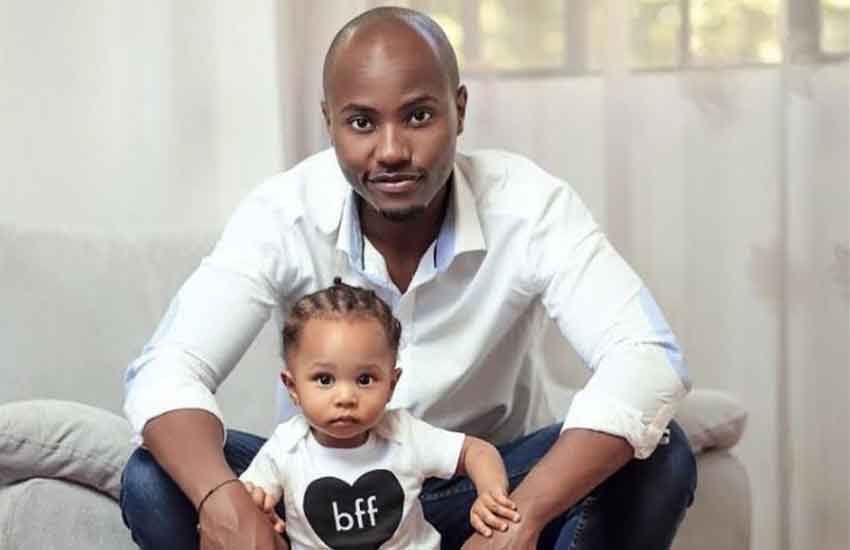 Mutuma on Father's Day that year, however, celebrated fatherhood in style and shared with the world the adorable face of his little one.
Dua has, ever since, become a constant fixture on his social media pages in celebration of how their experiences together are and how fast she is growing. Parenting is the most beautiful job any person could ever have, isn't it?
Caroline Mutoko
Media personality Caroline Mutoko has a daughter, Theodora Nduku. Mutoko adopted her back in 2011 when the child was only eight months.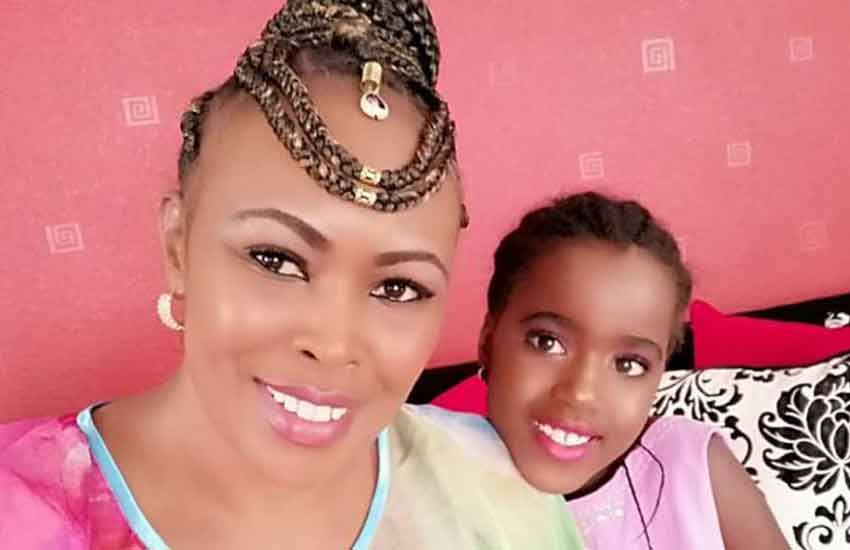 Read Also:I love you to death - Caroline Mutoko throws weight behind Akothee
Their mother-daughter moments are quite priceless. She often talks passionately of her little one and has never shied away from narrating how the adoption and how she was deeply moved when she held her for the first time.