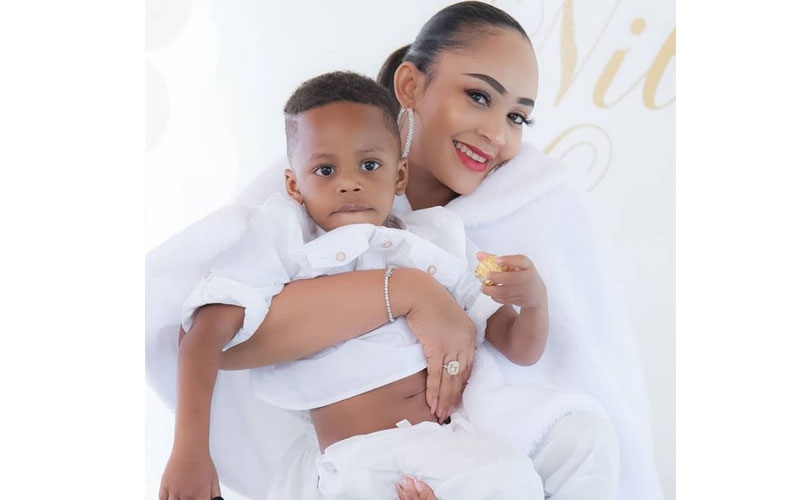 Diamond Platnumz and Zari Hassan's son Nillan has been hospitalized.
The three-year-old is said to have developed a fever and was taken to hospital on 13 February for treatment and was admitted.
Announcing the news on her Snapchat, Zari shared a picture of Nillan on a hospital bed fast asleep with the caption, "My Lilman Nee is down with fever."
About two months ago, Zari was also down with a fever, headache and chest pains which led to her being admitted for treatment.
"I'm seriously sick, but the devil is lying. I will be fine, its bad tonsillitis, fever, headache and chest infections. Three drips Saturday, three drips today, save me, Lord," said Zari.
READ ALSO: Zari's angry response after being told to take Tiffah and Nillan to Tanzania
Inheritance succession
Thankfully, Zari got better just in time for her late ex-husband's inheritance meeting that was held around the same time in Uganda.
During the clan meeting held in Kayunga District where Ivan Ssemwanga was buried, Pinto Ntale, Zari and Ivan's firstborn son was named the official heir of their late father's multi-million estate. Unfortunately, due to visa issues, he was not able to attend the ceremony but was represented by his mother Zari and his two brothers.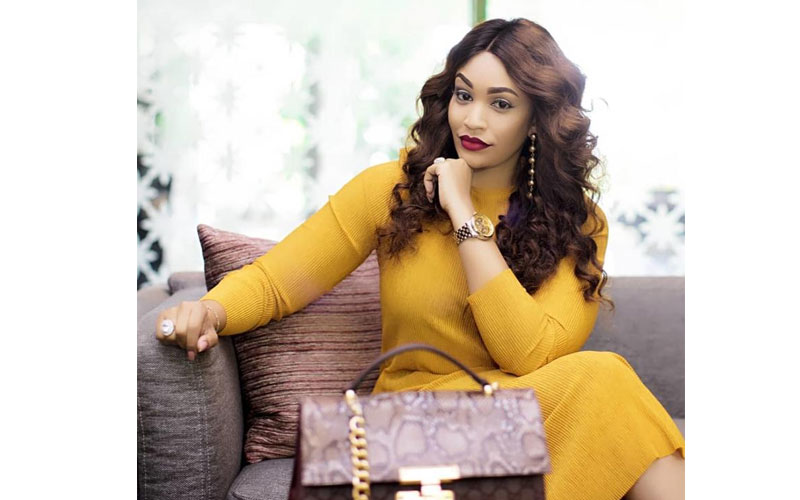 "As all people who have come here today see us make Pinto the official heir of Ivan Ssemwanga, I would like to request Dido to carry the picture of his elder brother Pinto as the entire clan acknowledges him as the true heir of his father," said Pinto's uncle who was in attendance.
Since the demise of her ex-husband Ivan 'Don' Ssemwanga in 2017, the South African-based Ugandan businesswoman has had to constantly fight off critics claiming she is flaunting her late husband's wealth. Zari dared critics to go get themselves inheritances if it's as easy as they say.
READ ALSO: Diamond has not seen or spoken to his kids in 9 months: Zari speaks
"When they call it inheritance, I say we started from the bottom. You all know us after 2020 and not before. Get your facts right. We hustled all the way up. Go get yourself some inheritance too. It should be easy, right?" she captioned their throwback photo.
Part of Ivan's success
In a recent post, Zari stated that she was part of Ivan's success.
 "From studying my cosmetology course in the UK ( which hasn't helped me) while doing house girl work to pay my accommodation (yes I've been a maid before)to running through buses to get to my next stop wood green where I worked as a cashier and sometimes as an isle packer in Sainsbury.
"But the inner voice in me wanted better. My dad had left; my mom was doing tailor jobs day and night I couldn't stand seeing her struggle.
"I couldn't stand her pain. I was living with my aunt in the UK who treated me like a stepchild. Gosh! Been through boutiques, long economy flights to China in between building a school and having babies. My music and TV career is a story for another day. Phew. All I'm saying, consistency is key. Doesn't matter where you are or what you do. Just do it," wrote Zari.