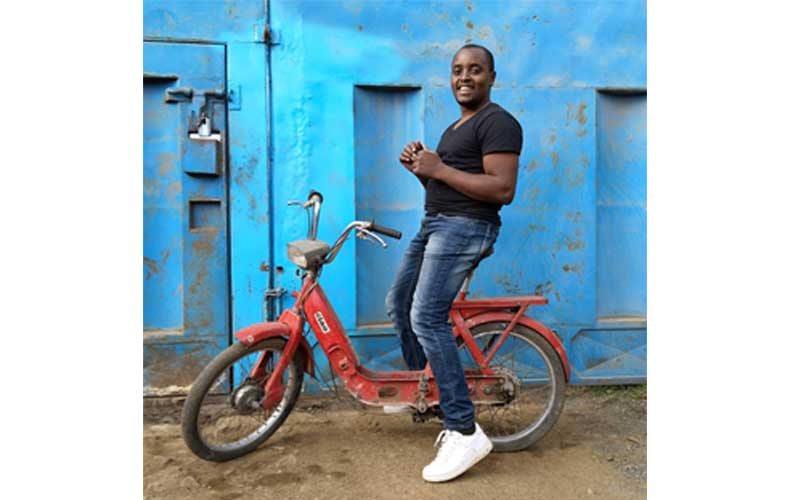 Lincoln Wamae is a self-taught electric mobility vehicles innovator based in Nairobi.
The father of one makes electric scooters, tricycles and wheelchairs from recycled materials.
He spoke to Word With SDE on his passion, challenges and the future for his company, Linccel Kenya.
When a young Lincoln Wamae relocated to Kenya's capital Nairobi in 2014, he could not have imagined the experience would forever alter the trajectory of his life. After he witnessed heart-breaking scenes of disabled persons struggling to board matatus during a downpour in the CBD, he purposed to change their lives.
"When it started raining, able-bodied people jostled for seats in matatus while the disabled were left out in the rain."
The experience birthed Linccel Kenya, a company founded by Wamae that makes electric mobility vehicles.
Quitting job
At that time, Wamae, who has always had a passion for electronics was working for a company installing security surveillance systems.
"Since I had no prior training, I started out as an unskilled worker and was gradually promoted to a technician position," he says with a glint in his eye.
But his heart was elsewhere.
"During my employment, I didn't have time to build wheelchairs for the disabled. That's when I decided to quit my job to pursue this dream. When I innovate, it gives me satisfaction and peace of mind."
Going electric, building with recycled materials
He opted to make rechargeable, battery powered wheelchairs due to his dislike for petrol fumes from a young age
 "My dislike for petrol led me to green energy. I have never liked machines that burn fuel."
Aside from being battery-powered, Linccel Kenya's wheelchairs are designed to also fit a solar roof.
"Most of my wheelchairs are made of 90% recycled materials. The only imported part is the battery management system.
"But I also have customers who don't like wheelchairs made from recycled materials so I make brand new ones for them."
Built for Kenyan roads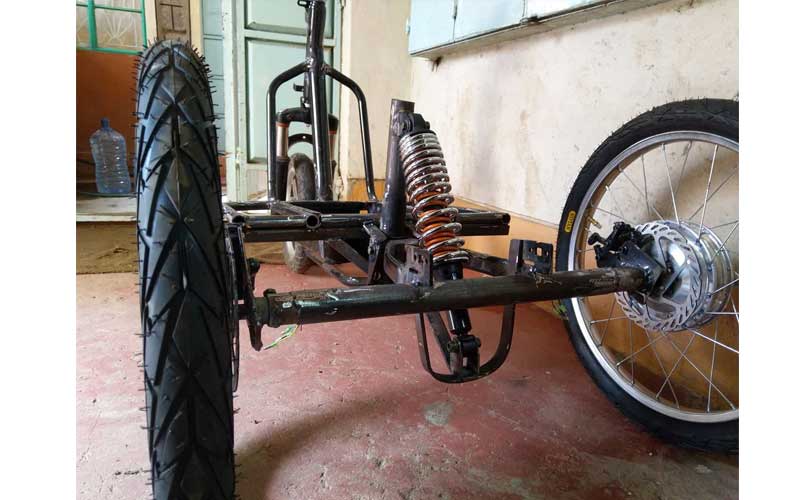 Given the poor state of the roads in Kenya, the young innovator sought to make hardy wheelchairs that could handle the rough terrain.
"When I designed my wheelchair, I wanted to solve a problem many disable people in Kenya face; breaking down of their imported wheelchairs because they cannot handle the poor roads.
"Clients who use my wheelchairs say the performance is better compared to imported wheelchairs," said Wamae, who also makes battery packs for imported wheelchairs.
Cutting down production cost
According to Wamae, he is working towards lowering the cost of production to make the wheelchairs, more affordable.
"Currently, the wheelchairs range from Sh70,000 to Sh100, 000 depending on the battery size. However, I'm working on bringing down the cost to cater for those who cannot currently afford them."
The wheelchairs can go upto 75 kilometers on a single charge.
"Aside from wheelchairs, I have scooters for kids starting off from Sh16,000 and can travel for up to 10 kilometres on a single charge," says Wamae, who employs one youth on a permanent basis.
After realising challenges city commuters face being stuck in traffic jams, Wamae also started production of scooters for daily commute.
Challenges
But being an innovator in Kenya has had its fair share of challenges and Wamae has had first-hand experience of how unforgiving it can be.
"Financial constraints are a major issue since there are vital materials for conducting research which have to be imported.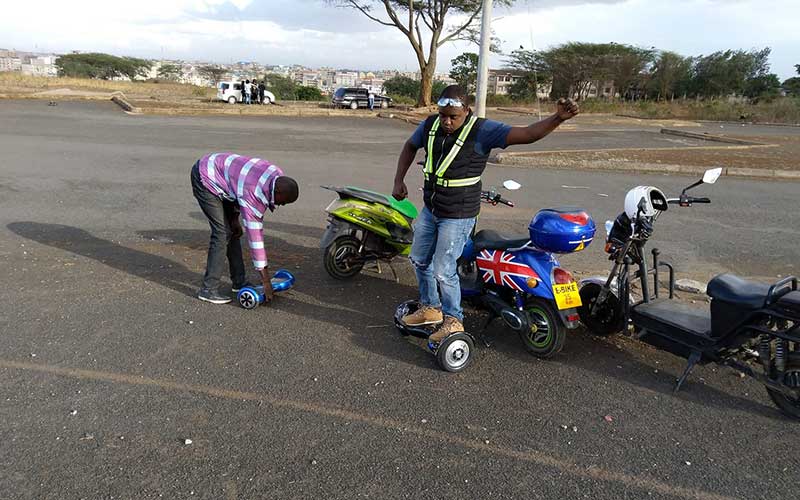 "Aside from that, there are dubious people in the importation business. I once paid for parts to be imported but one year down the line, I'm yet to receive them. Also, the government had made me several promises that turned out to be hot air."
Seeking investment, future plans
Wamae is currently looking for investors for Linccel Kenya.
"Working alone will take me longer to achieve my dreams. I am looking for investors but they have to come with agreeable terms for both of us.
"There are three key things I would like to achieve. First, I would like to see more disabled people using my wheelchairs. This will help realise my second objective to create employment opportunities for the youth. Lastly, I want my innovations to benefit me and my family financially."
Parting shot
"You might have an idea on innovating a product but before proceeding ask yourself, 'what problem am I solving?' You might create a product that you might end up using yourself.
"To the youth, don't go to school expecting to get work afterwards. Look at alternatives you can pursue," he concludes.