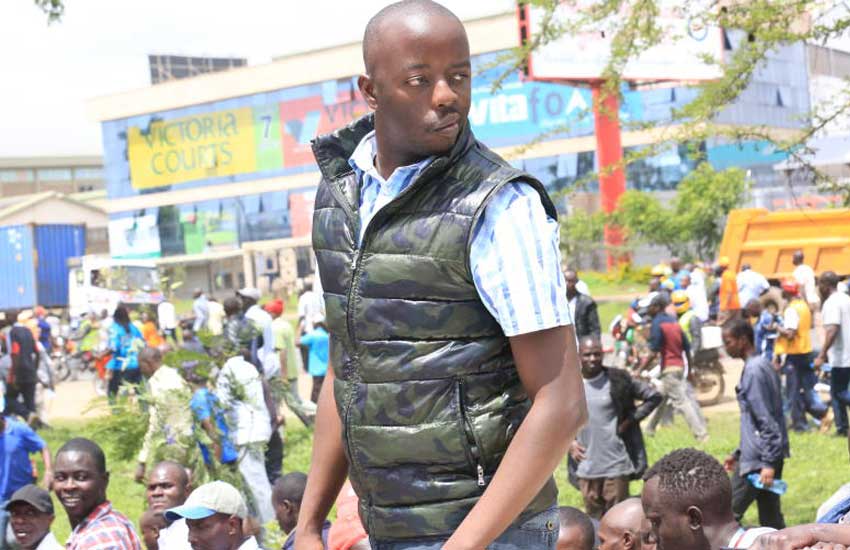 Raila Odinga Junior has humorously reproved her sister Rosemary over her behaviour at the VIP table during the National Prayer Breakfast in the United States of America.
According to Junior, Rosemary was out of order for being on the phone while dining with President Uhuru Kenyatta and African Union envoy Raila Odinga in Washington DC.
"Uko kwa meza na BBI nzima, ukiskiza Trump na bado unaangalia trending news kwa Twitter?" He posed.
READ ALSO: I saw my father for the first time when I was 10- Raila Junior on difficult childhood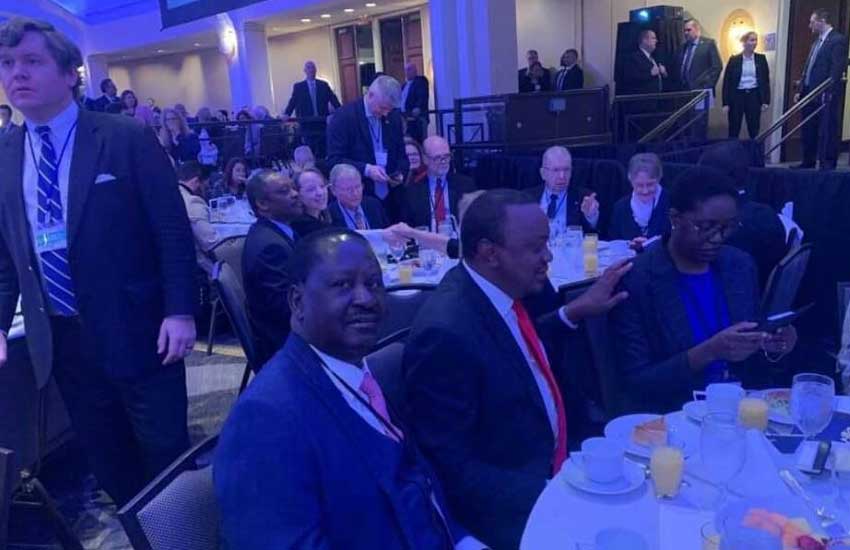 In the photo shared by Junior, President Uhuru is seen gesturing next to the deeply engrossed Rosemary as Raila poses for the snap.
A post drew humorous comments from Kenyans on Twitter (KOT).
Most likely looking at memes, on Instagram ama anadai deni — Pretty H (@ChinuaAchebes) February 7, 2020
???????????? Rossy ana ukenya mob sana @Railajunior

— Horacebrian (@oyimbabrian) February 7, 2020
The girl was raised well, she is at ease with power. Not intimidated at all. — K'Olare1 (@Olare1K) February 7, 2020
Alikuwa akichukua minutes bana. — john khotor (@JohnKhotor) February 7, 2020
Cheza chini!???? watu wako kwa simu ni wengi — philip_N (@CHL0R0PHIL) February 7, 2020
My friend, car na murmur yako na uachane na Rose ???????????????? — Fadhili Kuchio (@brofadhili) February 7, 2020
Speaking at the luncheon whose theme was "Reconciliation, Faith and Peace Building", President Uhuru said that the handshake had diffused tensions and brought stability.
"We sat in a room and it took almost six hours for us to even begin talking anything... It was what you can call excruciating silence because nobody wanted to be the first to say anything.
"We shook hands and embraced and that one single moment changed the whole country. Because nobody would ever have imagined that we would shake hands and embrace.
"Since then, we have walked as brothers, we have brought on board and said that this process that we've started is not a political process but rather a process that seeks to entrench our democracy."