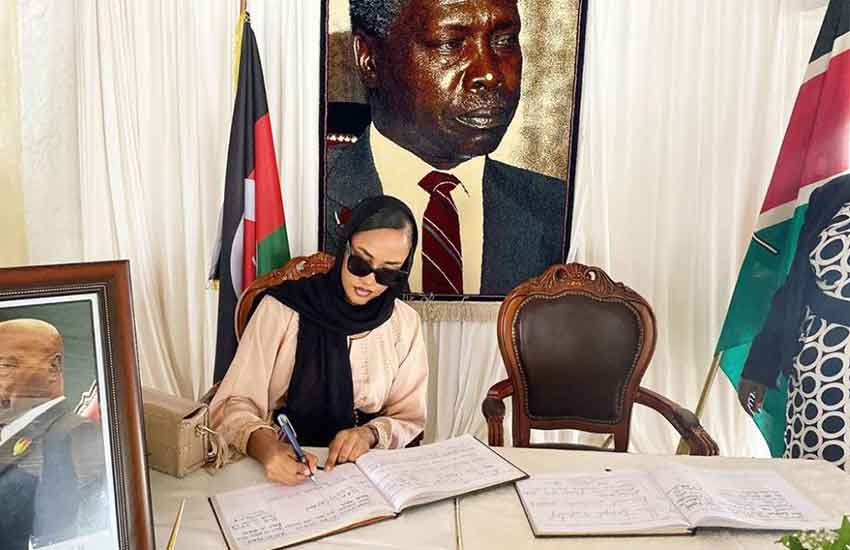 Diamond Platnumz's Kenyan fiancé on Thursday, February 6, paid her respects to former President Daniel arap Moi.
Documenting her visit on Instagram, Donna stated that her prayers and that of the nation are with President Moi's family following his passing at the Nairobi Hospital on February 4 at the age of 95.
"I went to pay my respects to the late President Moi and his beautiful family. May his soul rest in peace and our prayers go out to his family during this difficult time," wrote Tanasha.
On her page's comment section, many also sent their condolence messages, celebrating Moi as a visionary statesman who served his nation well and whose legacy will live on.
"We as Kenyans have to pay our last tribute to our late President Moi. President Moi served well this great country and his legacy will count down to every Kenyan," posted @official_muhaa.
"So good of you, your modest approach in times of grief and despair," added @ericarwa.
While @official_muhaa posted: "We as Kenyans have to pay our last tribute to our late President Moi. President Moi served well this great Country and his legacy will not count down to every Kenyans. The state press brief was released on ways how people will review his body before the body is buried. We wish to see you Donna on one of these days from Saturday to Tuesday before taken to his last destination which is on Wednesday."
Read Also: Kin of millionaire tailor to hold vigil in honour of Moi
The former President's body shall lie in Parliament from Saturday to Monday, according to the head of Public Service Joseph Kinyua, and a public viewing conducted on Saturday, Sunday and Monday.
Moi will be laid to rest on February 12 at his home in Kabarak.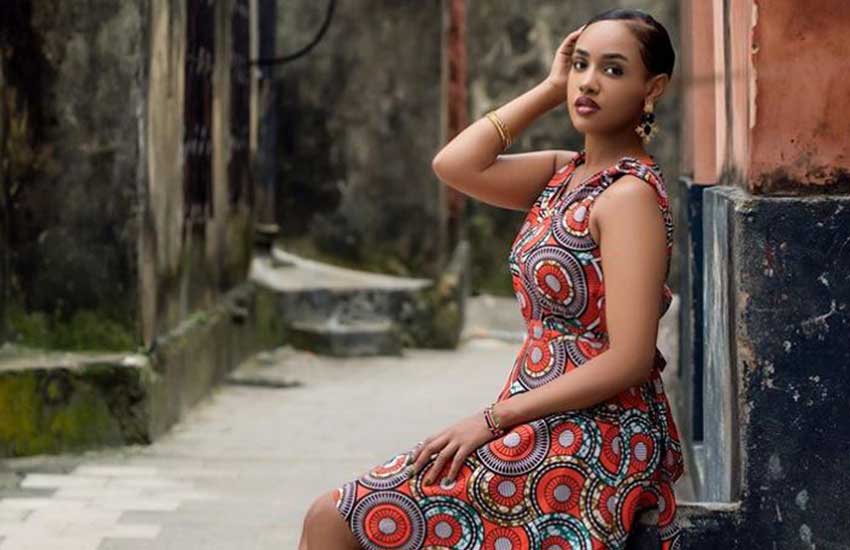 Back to Tanasha's extended play, EP Donnatella.
The singer who shuttles from both Tanzania (her fiancé's native country) and Kenya, launched her Extended Play (EP), DonnaTella, on Friday, January 31, at Sarit Centre which saw a number of celebrities both from Kenya and Tanzania attend.
On attendance was her boyfriend and CEO of Wasafi Classic Baby (WCB), Wasafi Signee Mbosso and Kenyan Rapper Khaligraph Jones among others.
Although Diamond backed out last minute due to an emergency, the party went on and according to reports, not many were impressed.
Read Also: Questions over Diamond's absence at Tanasha Donna's EP launch
In her defence, she explained that she had not had time to practice well.
"Could be better but for a first with only two days rehearsal... I did my best I know next time will keep getting better!"
Unfazed by social media critics, Tanasha went on to thank those that showed up and accorded her support.
"A huge thank you to everyone who supported me yesterday & contributed during the making of my ep #donnatella. You all have no idea how much you all mean to me. I'm grateful & happy for the amazing love and support and mostly grateful to God.
Despite the trolling and Diamond bailing out on her last minute, the singer explained that she would not allow herself to wallow in sorrow but instead will use the lessons to build herself up.
"Don't let bitter, judgmental & unhappy people drag you to their level. Instead, use their behaviour as an example of how not to behave and be grateful you are nothing like them. Leave all to God. Let him deal with them," she concluded.