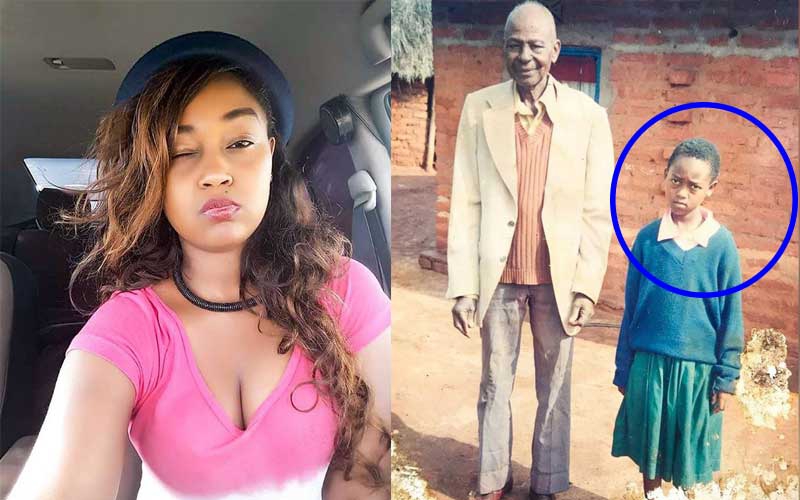 Popular Kenyan rapper King Kaka's wife, Nana Owiti contrary to what many would presume was not born with a silver spoon in her mouth.
The SwitchTV presenter posted a picture of her younger self with her grandfather reliving the memories and struggles she and her family were going through.
"Walking down memory lane, when I look at this picture, I am overwhelmed with emotion. It reminds me of a time in my life when I was a miserable little human, a disheveled young girl with little hopes of making it in life. But weirdly most of the times so happy inside."
Growing up in the village, the mother of two says she walked on the hot ground barefoot to and from school. According to Nana, the ground was so hot her feet started cracking and developing scales.
READ ALSO:Nana Owiti: King Kaka's wife lands TV job
"My skin, especially my legs were cracked and had visible scales. I had no shoes. I remember now, how desperately I wanted shoes, because of how the terrain had badly ravaged the soles of my feet.
"The journey from school was so grueling, because the ground was intensely hot due to the heat from blazing sun. It made me an athlete by default, running back home every evening to escape the effects of the sun. I would run so fast under the few surviving trees, rest my feet a bit because Jesus! The soil was on fire," she wrote.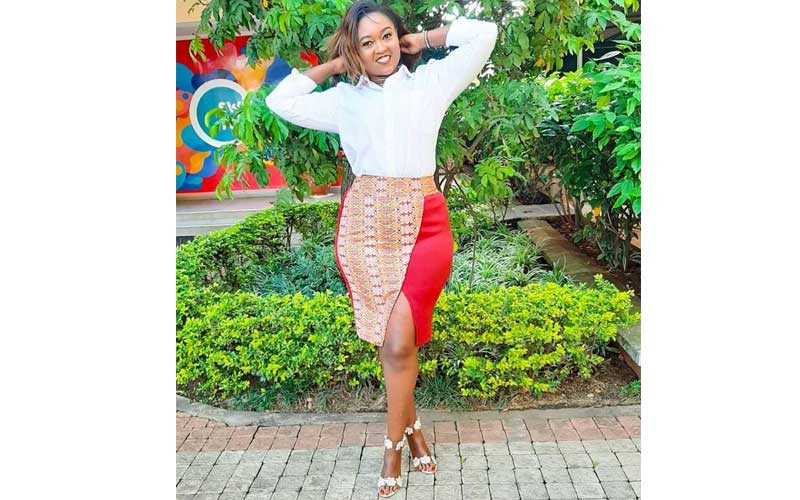 Sleeping on leaves
Nana went on to reveal that she had to rush home anytime she heard thunder so that she could pluck leaves her family would use to lay on at night or else, they would have nowhere to sleep.
"This picture reminds me of how fast I ran home at the sound of thunder. Thunder meant rain and if it rained before we plucked enough leaves from the trees to use as mattress, then it meant we'd have no place to sleep."
READ ALSO: I carried a dead foetus for weeks- Nana Owiti's painful miscarriage
Hope
Despite her childhood struggles, Nana explained that she was always motivated to have a better life. She worked hard and got to where she is, all thanks to the dreams and ambitions of the little girl in the picture.
"All those bitter-sweet memories remind me of who I am, where I have come from. I look the same and I will always be true to who I am. I've never let the things that I have gone through change who I am. I am motivated when I look at this girl, with her sad face, her tilted head and her oversize clothes. She has a hidden brazenness that dares to dream. I'm in awe when I remember where she has been, multitude of challenges she had to face, the pain she had to endure to become the woman she is today.
"This year 2020 I'm taking the bull by the horns I am breaking glass ceilings. I can do it, I will do it."