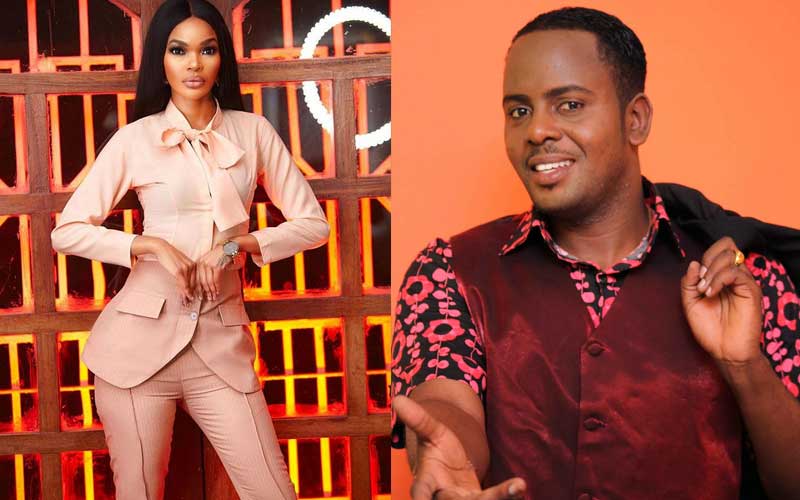 If there is anything Tanzanian actress Wema Sepetu regrets is procuring an abortion when she learnt she was expectant with her ex's child a few years ago.
Reflecting on her past, Wema Sepetu opened up on her abortion and struggle to conceive after she parted ways with her late ex-boyfriend, actor Steven Kanumba.
The former Miss Tanzania explained that the late Kanumba was not pleased with the fact that she went behind his back and aborted twice. According to Wema, he 'cursed' her womb as a result.
Speaking during an interview on her newly launched Wema App, Wema Sepetu confessed that Kanumba made it known to her that she would never conceive with another man.
"Wewe mwanamke nakudai, nakudai watoto wangu wewe, hutoweza kuja kupata mtoto na mwanaume mwingine yeyote yule," she recalled the late actor's words.
A teary Wema said she is hurting, considering that she has since then tried to conceive without success.
READ ALSO: Sad: Steven Kanumba's mother faints at his grave on actor's death anniversary
Why I aborted
In a previous interview with Global Publishers Wema explained that she could not keep the pregnancies at the time because she was young and afraid of what her parents would think of her. She did not want to humiliate them as they were looking up to her, hence her decision.
"Naomba niwe mkweli sijawahi kutoa mimba zaidi ya marehemu Steven Kanumba, na nilitoa kwa kuwahofia wazazi wangu kwa kuwa nilikuwa bado mdogo hivyo nilikuwa na hofu nitajieleza vipi kwa wazazi wangu," said Wema.
"Hata mimi natamani kuitwa mama na hakuna kinachoniuma kama hicho. Mwafikiria nisingependa kuacha hata copy kangu siku ndo Mungu anasema ananichukua. Ningependa kupiga picha niko na mwanangu. I want that with all my life, but I can't!" she continued.
Fertility Treatment
Wema has on several occasions opened up on her efforts to conceive to the point where she had to fly abroad to seek advanced treatment.
"Let me be open today so that people can know this, I am suffering from a disease, which causes my eggs (ovaries) to rapture and thus cannot be fertilized" said Sepetu.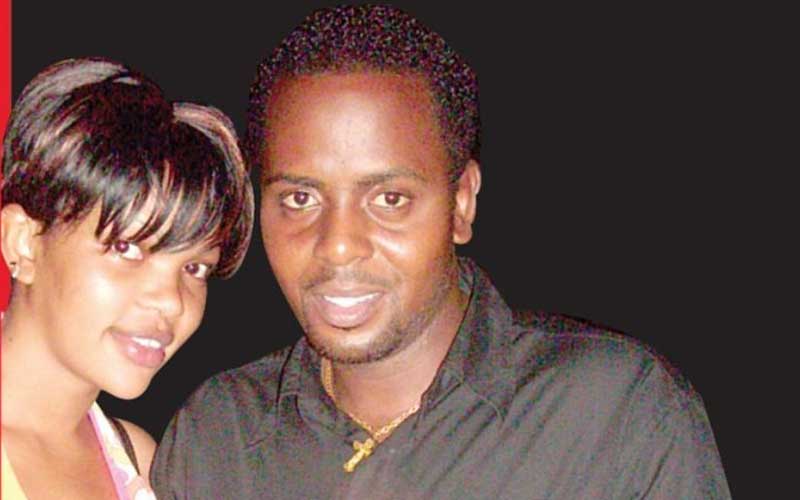 According to a Tanzanian fertility doctor, Godfrey Chale, the disease the actress she is suffering from is known as Polycystic Ovarian Disease (PCOD).
It is a hormonal disorder whose symptoms are enlarged ovaries containing multiple small cysts that prevent the ovaries from fertilizing.
READ ALSO: I aborted actor's baby-Wema Sepetu confesses
One of Wema's closest allies says the actress yearns to be a mother and is doing everything in her power to make that a reality.
"Wema really desires to be a mother. She hasn't given up on that quest. She has travelled to India to receive fertility treatment. I understand she will undergo a surgical operation,'' the insider told Global Publishers.
Luckily for Wema, there is a high possibility of conception as promised by her doctors.
She is eagerly looking forward to the day she will be called 'mom'.
"Mwanzo nilisema nikifika umri wa miaka 30 kama sijapata mtoto, itanilazimu kufunga kizazi, lakini madaktari wameniambia ninaweza kupata ujauzito kuanzia Januari, mwaka ujao.
"Napenda mtoto wangu wa kwanza awe wa kiume," she said adding that, "wa kwanza akiwa wa kiume ataweza kuwaongoza wenzake watakaofuata, lakini kama Mungu hakupenda hilo hata wa kike si mbaya," she said.
Related Topics