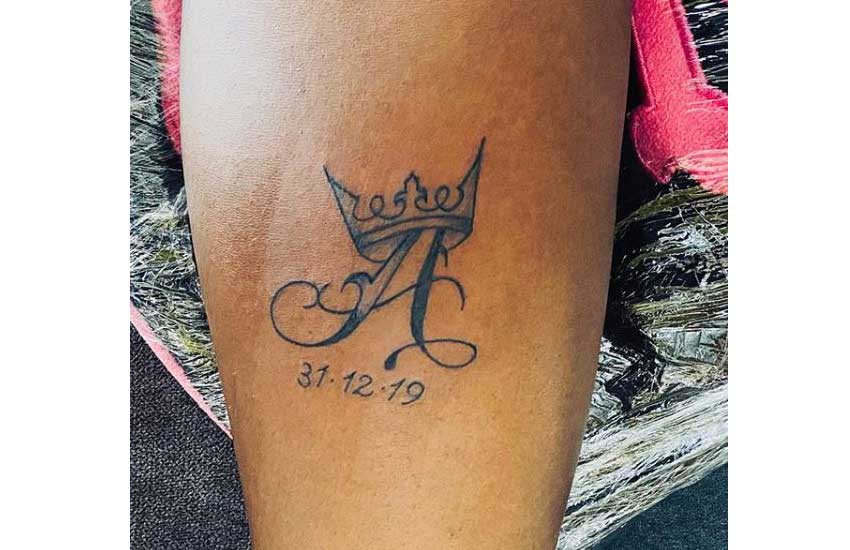 On Sunday, Citizen TV news anchor Willis Raburu showed off a new tattoo on Instagram honoring his daughter, Ashley.
"I will never forget. Rest in Palaces my Queen," Willis wrote.
The graffiti featured the letter A with a crown on top and the date 31 December, 2019.
Two weeks ago,  in a tear-jerking message, the 10 over 10 host penned down a letter talking about imagining how life would have been with her around.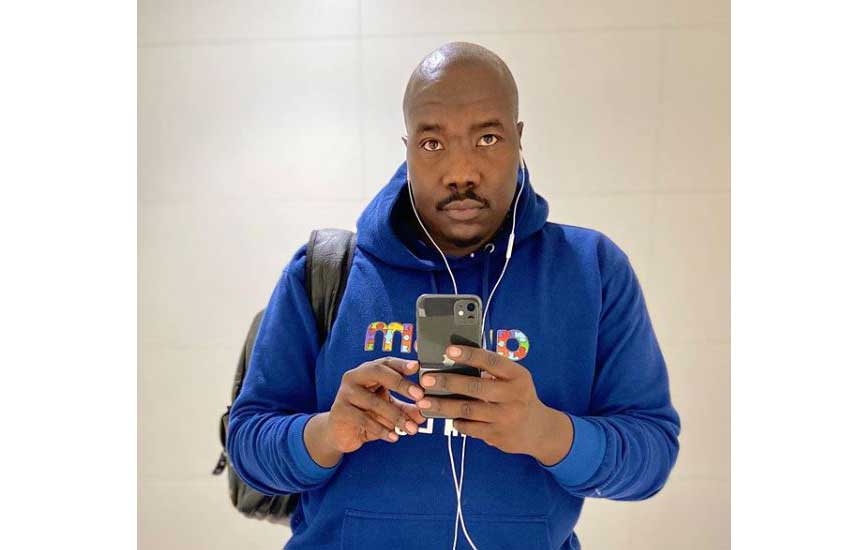 "My beautiful daughter, some days are easy some days are so hard. Today I woke up trying to imagine what it would be like to watch you sleep, (that's the only image I have of you) what it be like you hold warm fingers, what a sleepless night would feel like. What it would be like to go to work tired because you kept me up at night, who you would look like now? What color of your skin? If you would drink as much milk as I did when I was your age," he wrote.
"My daughter, you are an angel now, or so they tell me and when I look up to the sky sometimes I cry, sometimes laugh," he continued. "I want you to make so much noise in heaven, or in the multi-verse you are in, I want you to have all the people who are with you there say 'Yeap that's Willis' child'."
He went on to  apologize for being so broken and vulnerable at a timw when his wife needed him the most, adding that he needs help to get through the grief.
"My daughter, my sweet lovely beautiful daughter, I'm sorry that you have to see daddy weak and in grief and not the pillar of strength that you and your mother need, but my daughter, daddy loves you, since He listens to you talk to Him and tell Him, daddy doesn't understand but daddy needs help. Rest in Palaces, RIP because you are royalty."
READ ALSO: Isaac Mwaura's wife pens emotional letter to Raburu's spouse, Marya Prude
According to Willis Raburu's wife, Prude she questioned God after losing the child.
"Everyone is so quick to tell me about God. What they don't know is that every way I knew Him, He was tested and He didn't prove Himself. So, as they say, you should know God for yourself. I now can say, I don't know Him. And I don't think I want to know him coz He left me when I needed him the most," she jotted down.
The Hot 96 presenter came to the defense of his wife, saying that every human being mourns differently.
"It's ok to be you when you are in pain, I think that's the only true way you will heal. The only true way I will heal!"