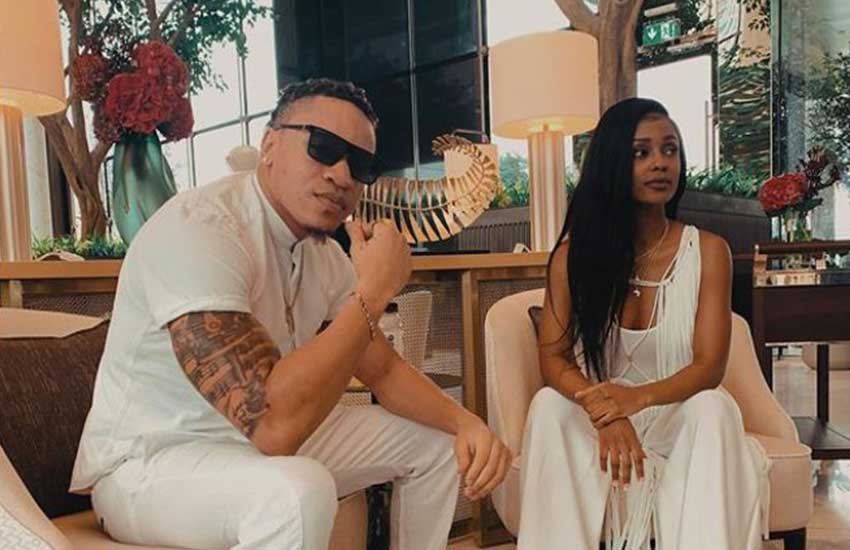 They say when you get it right with the right person, everything else just falls in place. Who else can attest to that other than veteran Tanzanian singer Vanessa Hau Mdee aka Vee Money?
Well, since she made her relationship with Nigerian-American actor Rotimi public, the two have been serving some serious couple goals.
The 'Kisela' hitmaker has now confirmed to the world that her boyfriend Rotimi, has been the man of her dreams. According to her, she has been praying for a man who would completely sweep her off her feet.
Vee Money revealed that 'Power' actor is a God-fearing man who cares for her; just as she likes.
"Siku zote nimekuwa nikitamani kuwa na mwanaume mwenye roho nzuri, sio yule ambaye akiwa na mimi anani- treat vizuri lakini akitoka huko nje anakuwa na roho mbaya, lakini pia awe na akili na mcha Mungu kwa sababu mwanaume akiwa na hofu ya Mungu anakuwa na heshima kwa wanawake, mpenzi wangu anavyo vigezo hivyo, tuzidi kuombeana," she said.
The Tanzanian songstress has never shied away to publicly declare that Rotimi is the best thing that has ever happened to her.
She recently told Millard Ayo that it took her two days after meeting Rotimi to know that he is the man she wants to spend the rest of her life with.
According to Vee Money, he challenges her intellect and he is a person who always does everything to make sure she is happy.
Read Also:Nayika confirms Jux split days after Huddah's Zanzibar shoot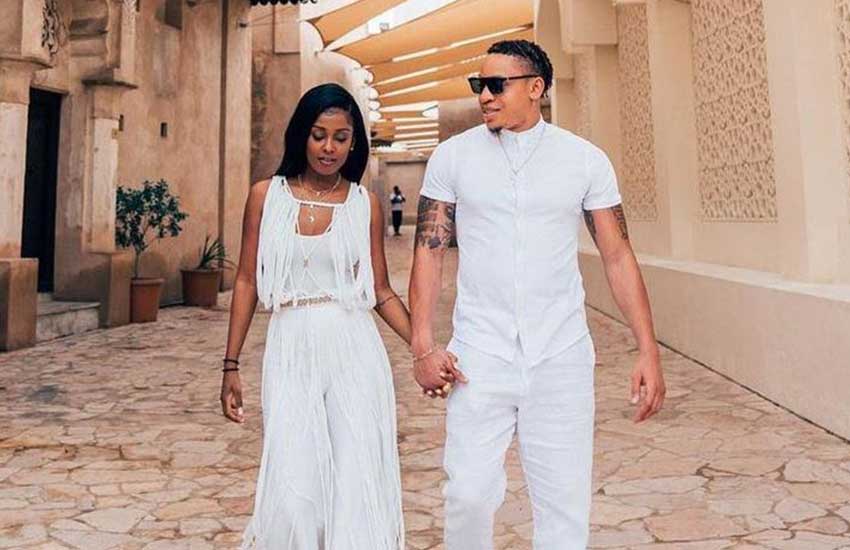 She described him as a very generous person who relates well with people and understands his position in a woman's life.
"Rotimi ako hivyo ananishinda busara pengine ni kwa sababu ameishi katika maisha ya, ameishi Marekani au ameishi katika maisha ya kuona na kujifunza mengi mapema. Ni mtu ambaye ananipa ushauri ambao sijawahi pata kwa mtu yeyote duniani. Yaani unaweza kukaa naye ukajitafakari maisha yako yote ulikuwa unafanya nini," said Vee Money.
When Rotimi was celebrating his 31st birthday in November last year, Vee Money -who is also 31 years old, sent a heart-warming message to him.
"God must have spent a little more time on you twin soul. Words fail me ... grateful for your life and the blessing that you are to this generation and many more to come. So grateful we found each other again this lifetime. Honored to stand by your side as you continue to further unlock your light. You already know how I feel. Happy Life Baby. Rotimi. Gods favour in abundance," read her post.
Read Also: Vanessa, Rotimi flaunt their young love
Rotimi, who rocketed to fame via the cable blockbuster Power alongside 50 Cent and Omari Hardwick, first introduced Vee to his over 2 Million Instagram followers by posting a photo which he simply captioned, "HER."
Vanessa confirmed in October that she was dating Rotimi after they were spotted while on vacation in Miami Beach, Florida, getting cosy.
She, at the time, intimated that she will be spending more time in the US to be with Rotimi.