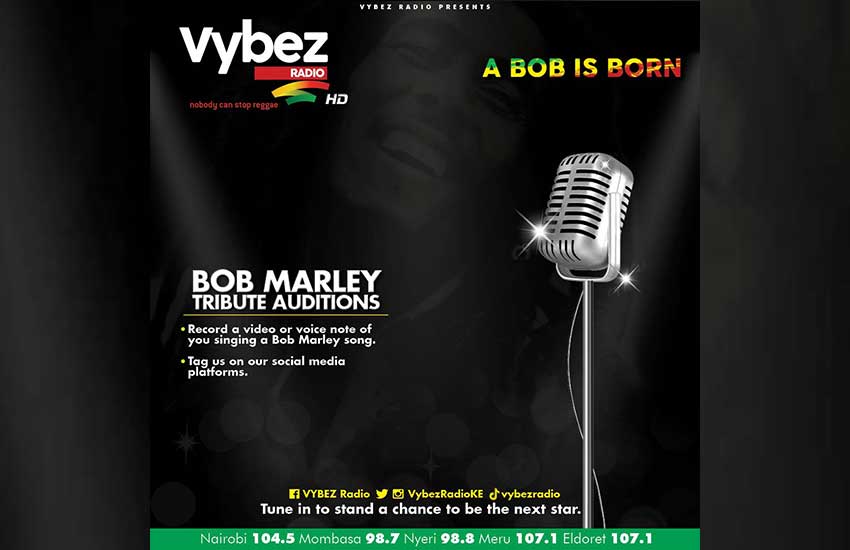 6th February 1945 is the day the greatest artist in the history of Reggae Music was born! Robert 'Bob' Nesta Marley is the undisputed father of Reggae with award-winning hits like 'One Love' and 'Stir it Up'.
Vybez Radio gives you a chance to pay tribute to the man himself! Record yourself singing your favourite Bob Marley tune and tag our social media pages: @VybezRadioKE on Twitter and Instagram, Vybez Radio on Facebook and TikTok.
Read Also:He is a Bob Marley fan - Seven things you don't know about Uhuru Kenyatta
Our winner will be revealed on Bob Marley's birthday on Thursday, February 6, at Bahama Breeze, Westlands! There is a secret prize for the winner!
Don't miss out on the main event on Thursday 6th February at the Bahama Breeze in Westlands! Have a chance to meet our Vybez Radio presenters who will all be in attendance!
Read Also: The untold story of Chiki Kuruka - Racism, Kenyan ties and love
The Morning Vybez Team Kwambox and Brian Mbunde will be present as well as the Adrenaline crew of Chiki Kuruka and ZJ Heno and the Cease N Sekkle team of Nazizi and Ras Ridiq! Popular Reggae DJ and Emcee Muzikal Sheriff will also be in attendance and the party will go on from 8 pm till the morning!