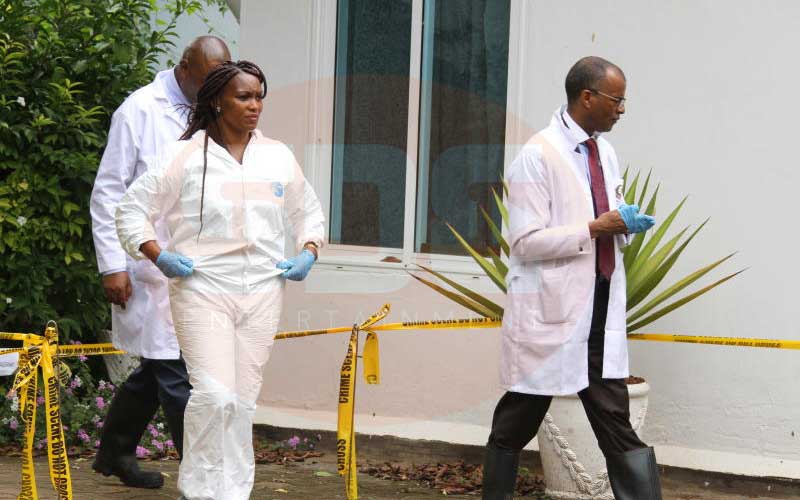 Sarah Wairimu-Cohen, who is facing charges of murdering her husband Tob Cohen, yesterday entered her house for the first time since her arrest on August 29, last year.
Wairimu spent more than six hours in the house in compliance to a court order issued on January 16, by Lady Justice Stella Mutuku to allow her pick her personal belongings.
Home at 11.45am
The widow and her lawyer Philip Murgor entered the home at 11.45am, escorted by officers from the Directorate of Criminal Investigations (DCI) dressed in white overalls and protective shoes so as not to tamper with evidence.
At the scene, there appeared to be a misunderstanding between Cohen's family lawyers and Murgor, with regards to who was allowed entry into the house.
READ ALSO: How MP's ex-husband helped plot Dutch billionaire Tob Cohen's murder
According to Murgor, the court order indicated that only he, officers from the DCI, and Wairimu were allowed access to the residence.
But Cohen's family lawyers arrived at the scene requesting to also be allowed access to the house, claiming that they wanted to verify if indeed what was taken away were Wairimu's personal effects.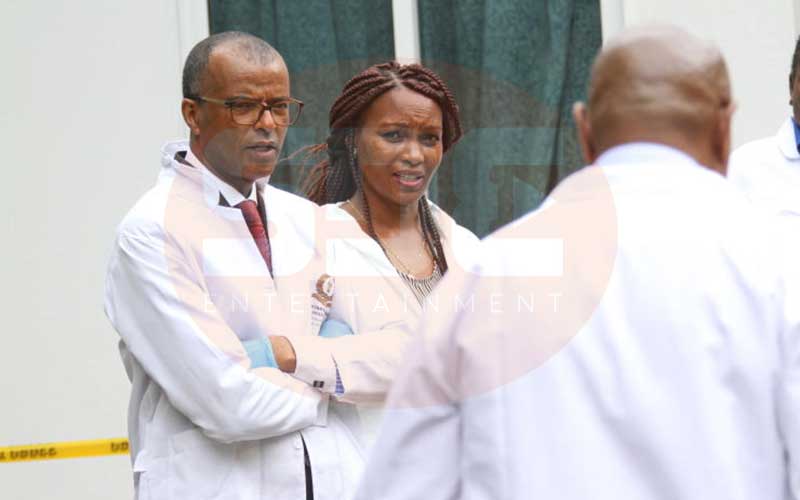 "We also wanted to be among those allowed to enter and just check what is going on. We have thought it wise not to cause any scuffle because the applicant and her lawyer said the court order did not indicate us as Cohen family lawyers to be present but there is no problem," said Danstan Omari, one of Cohen's family lawyers.
An agreement was reached that the DCI officers accompanying Wairimu into the house record every move.
"When they leave they will give it (the recording) to us, we will look at it to make sure what is happening will not affect investigations," said Omari.
READ ALSO: Five lessons university students can learn from Tob Cohen's story
Cliff Ombeta, the second Cohen family lawyer, said the court order was silent on the role that would be played by lawyers of the victim. He said they agreed to let Wairimu pick only the things that were listed in court.
"That also has to be strictly in the rooms that were said she would enter, the rooms that she occupied only, nothing else, that is why we insisted it must be recorded," he said.
Later, Murgor said Wairimu was able to get all she needed. He said what took place was not a forensic exercise but an implementation of a court order.
Murgor said the house was still being held by the DCI pending further orders and that he would seek orders from the court to have it released to Wairimu.