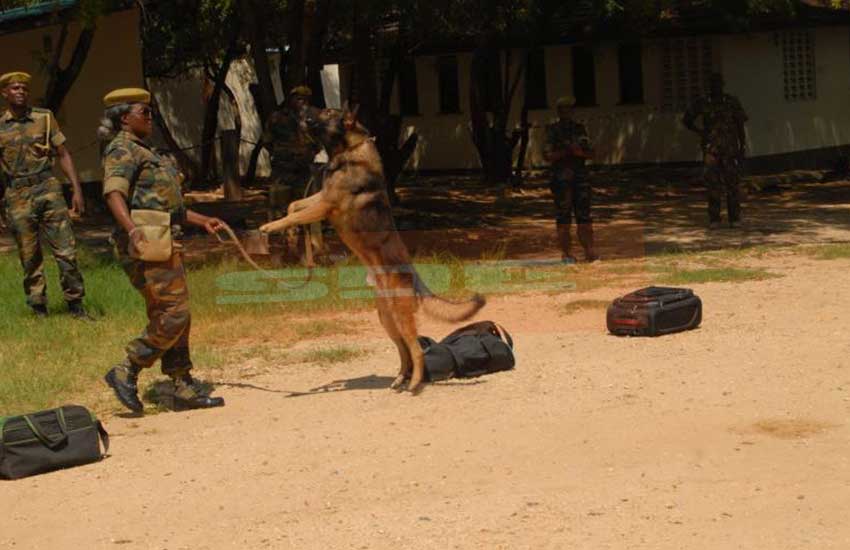 Kira, Tibo, Diva and Ram are not ordinary dogs. They are not cheap either.  The taxpayer had to cough about Sh3 million to ship them to Kenya.
Unlike millions of local dogs, these four have passports and an array of other documents required for international travel.
They are part of the Kenya Wildlife Service (KWS)'s Canine Unit, and each one shoulders what is perhaps one of the heaviest responsibilities a dog can have along Kenya's vast coastline – sniffing out any contraband wildlife trophies from Kiunga to Lunga Lunga.
Together with their six handlers, the dogs, or K-9s are deployed to key security installations along the coast such as the Port of Mombasa and Moi International Airport.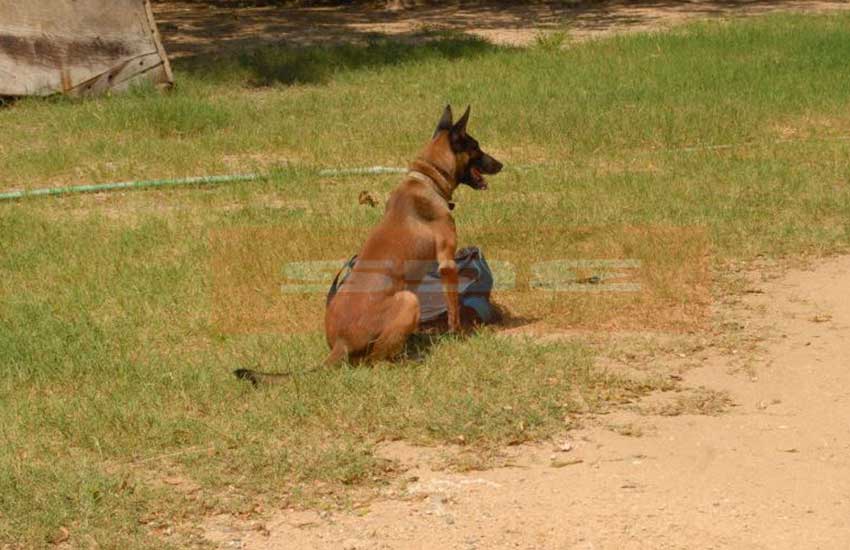 Monumental task
Depending on the need to examine suspect cargo, the canines can also be deployed at all other airports along the coast such as Malindi, Manda and Diani. Occasionally, they also inspect the container freight stations (CFSs) strewn across the city of Mombasa.
The four dogs have a monumental task of reducing, if not eliminating, illegal trade in wildlife items considering that such trade has wiped out 90 per cent of the African elephant.
Furthermore, Mombasa port has been identified as a key transit hub for illegal wildlife trophies alongside other vices such as drug trade and weapons smuggling.
Read Also: Kenya's luxury pet salon - A Sh2,000 dog 'haircut' anyone?
In addition, poachers have now trained their sights on the little known pangolins, as their meat becomes a delicacy in Southeast Asia. Men in this region use pangolin scales as an aphrodisiac, although scientific evidence proves they have no medicinal value.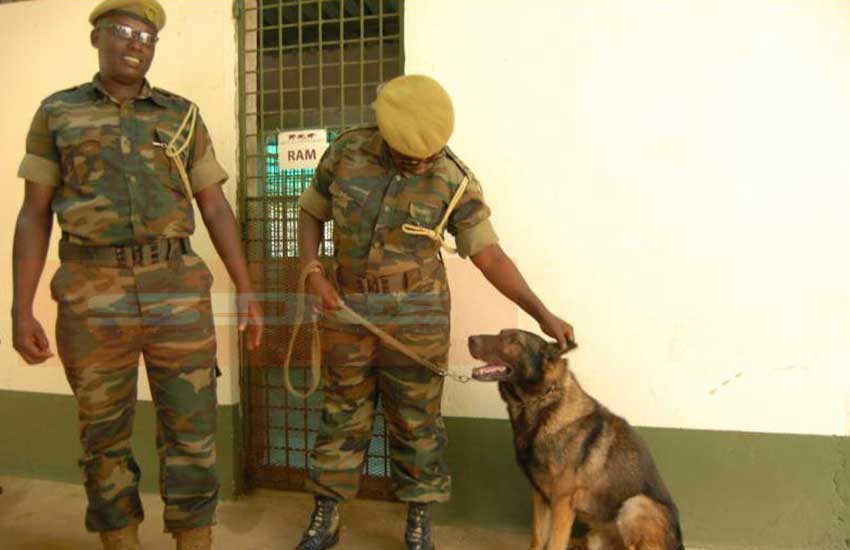 Emmanuel Wafula, head of the Mombasa-based canine unit, says the three malinoises and a German shepherd were imported from Europe at a young age conducive to learning new tricks.
"These are among the few dogs in the country with travel documents. The passports have details about their dates of birth, gender and other 'personal' information," he says.
It takes about three months for the new arrivals to master the scent of contraband items.
"The dogs are primarily trained in detecting ivory, rhino horns and pangolin scales. Since their deployment, cases of illegal wildlife trafficking have decreased," says Wafula.
On a recent visit to the canine unit, we found the handlers conducting a round of training that revealed the dogs' capabilities.
Read Also:Sh30,000 maintenance a month - Meet Nairobi's 'rich' dogs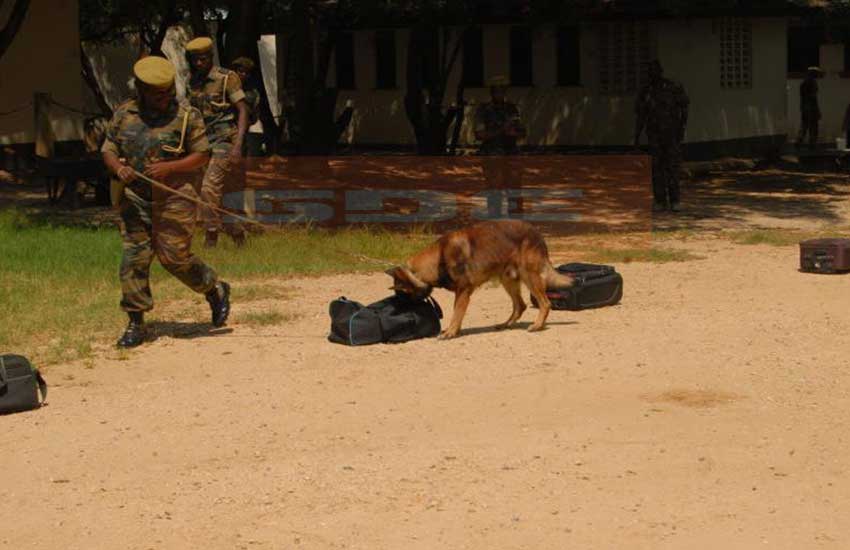 Basically, the handlers place several bags or suitcases with a small piece of animal trophy such as ivory buried deep inside one of the bags besides other items. The idea is to mimic the real life situation that may confront the team in the course of duty.
During the training, the bag with the trophy is shuffled between several positions. Every time the dog comes across this bag, it stays put next to it until a handler reacts to the find. None of the dogs missed the trophy.
"Regardless of how small a trophy is, the dog will find it," Wafula says.
Read Also:With Sh10, 000 you can cremate your dog here!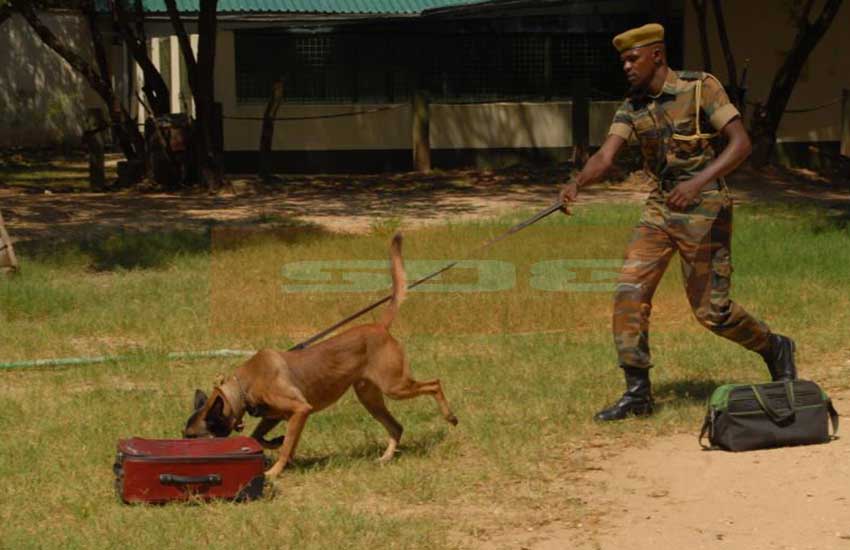 To assist the dogs further, KWS is employing a more scientific approach to combat illegal trade in wildlife trophies. Through the Remote Air Sampling for Canine Olfaction (Rasco), air from targeted shipping containers is suctioned and passed through sterilised filters which are then presented to the dogs. The method bypasses the tedious process of opening more than 2,000 containers processed at the port.
Best friend
When a dog encounters a filter that contains minute elements of wildlife trophy, it will stay put and wait for commands of the handler.
"Man's best friend is a trafficker's worst nightmare. Dogs' incredible sense of smell means they can sniff out even the tiniest amount in a 40-foot container," said Drew McVey, WWF East Africa Wildlife Crime coordinator.
Read Also: The 'rich' dogs of Nairobi - Of Sh120,000 for dogsitters per month to walk man's best friend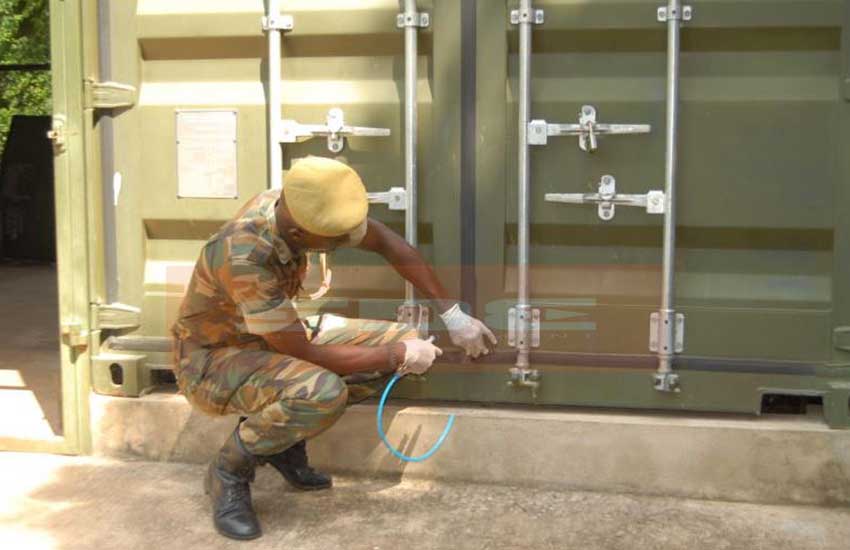 Through DNA sampling at the KWS forensic lab, confiscated trophies can be traced to the exact location where poaching took place.
For their hard work, the dogs get special treats, including being groomed daily using shampoo and a dip once every Sunday to keep them free of ticks and fleas.
They are fed once a day, usually in the evenings after a tour of duty with basic pre-cooked dog food. There is only one "privilege" they have to forgo. They are not allowed to breed owing to their busy schedule.