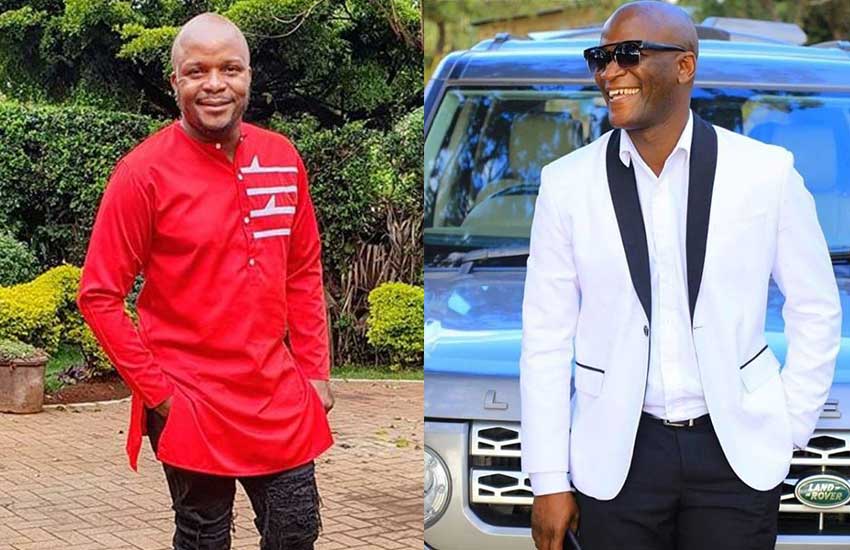 Comedian Felix Odiwour popularly known as Jalang'o has shared details of his friendship with fellow comic Kazungu Matano alias Captain Otoyo.
Opening up during his radio show on Milele FM, Jalang'o narrated that their friendship has stood the test of time. A bond forged in their well-documented struggle to make ends meet. 
For instance, Jalang'o revealed that the two would sometimes go for days without food and at some occasions ate 'absurd' delicacies to stop their hunger pangs.
"We ate rats together with Otoyo when we were hungry. You know when you have to eat a rat, it means you are desperate and tried everything in vain. A rat is the last food anyone can think of eating," said the comedian.
Read Also:Comedian Jalango's unique wish as he turns 32 years old
Describing Otoyo as a brother, he added that they used to live together and would occasionally hang out at the Kenya National Theatre in hunt of their big break.
Jalango's first breakthrough knocked on his door when he was asked to replace an actor in Mwisho wa Kosa who had bailed out on the producer at the very last minute.
He took to the stage and was to narrate the intro to the play but articulated the lines so fluently in Swahili that he got a standing ovation from the teachers and the students in the audience when he was done with the intro.
Thanks to their unrivalled talents and chemistry, the two are now some of the biggest names in TV and radio, a development, he noted, will not affect nor change their friendship.
Read Also: Jalang'o shows off his upcountry home
Born and raised in Homabay town, Jalang'o has never shied away to say that at 23-years-old, he became a fishmonger.
"I was a fisherman and a fishmonger in Homa Bay town, I used to go to the lake in the middle of the night, cast the net into the lake and in the morning, I would sell fish to the women at the shore," he revealed.
Fast forward to 2020, Jalang'o is self-made.
Touted as one one of the richest entertainers in Kenya, the actor, seasoned entrepreneur and director recently came to the aid of a needy Form One student who reported to Kanga High School with a metal box and two bars of soap.
"We will do a complete Form One shopping and pay his school from Form One to Form Four," he wrote as he rallied support for Levis Rabah Otieno, and, promised to help build the students' mother a new home and provide her with a steady source of income.
Read Also: Comedian Jalang'o shows off mansion, reveals side hustle
"We will put up a business for her so she can support herself and her family. It does not matter where you come from or where you study, you can make it," Jalang'o said.