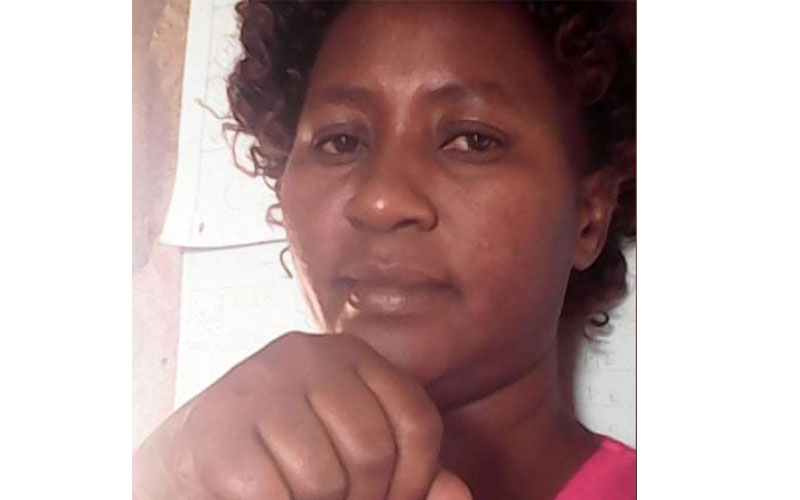 A man claiming to be have been tortured in the house of a teacher lynched by a mob in Kitui County last week has been arrested.
Hours before his arrest, Mulwa Mutiso had narrated to this writer the ordeal he said he went through inside the house of a primary school teacher, a week before villagers killed her and burned her body to ashes.
Wincing in evident pain, Mr Mutiso is still traumatised by the events of December 31, 2019. His voice trails off as he fearfully looks over his shoulder.
"They warned me that should I reveal what happened, they would come for me," Mutiso said.
His arrest brings to five the number of people so far being held in connection to the incident.
READ ALSO: PHOTOS: Janet Wangui was buried in an isolated, forested area
Mutiso narrated how early that morning, Daisy Mbathe Mbaluka went for him at his home in Makuka village, Kitui East, saying she wanted him to do some work at her home. Mutiso was a regular visitor at the late teacher's home where he did menial jobs.
"It was very early in the morning and I was still asleep. She said she wanted to give me some work," he told The Standard yesterday. Mutiso hopped onto Mbaluka's motorbike and in few minutes they were at her home, about three kilometres away.
"She invited me to her house. I sat in the sitting room as she retreated to the bedroom. Minutes later she called me inside but I was hesitant because she is my aunt. She, however, told me she wanted some items removed from her children's bedroom," he said.
Hit with hammer
Mutiso said as soon as he bent to remove some boxes as directed, Mbaluka hit him on the head with a hammer. She then struck him hard on the elbows and ordered him to sit down.
"Another man came in and kicked me on the chest and I fell down. They then started beating me with metal bars," he narrated. He claimed that the teacher accused him of spying on her and reporting to her estranged husband.
Immobilised, Mutiso said he was bound with a rope and blindfolded. The attackers then removed his clothes and shredded his underwear using a knife, leaving their victim stark naked.
They took a break and emerged about an hour later where more savage beatings were unleashed on him as his attackers pulled his private parts.
READ ALSO: Kitui: How brutal mob killed, burnt teacher to ashes over 'poor results'
"They continued to beat me, the woman forcing me to admit to defiling her daughter as they recorded everything on their phones. I admitted when I realised they were ready to kill me," he claimed.
And as a last measure of cruel discipline, the assailants tied his private parts with a wire and pulled them hard until Mutiso passed out as pain tore through his body.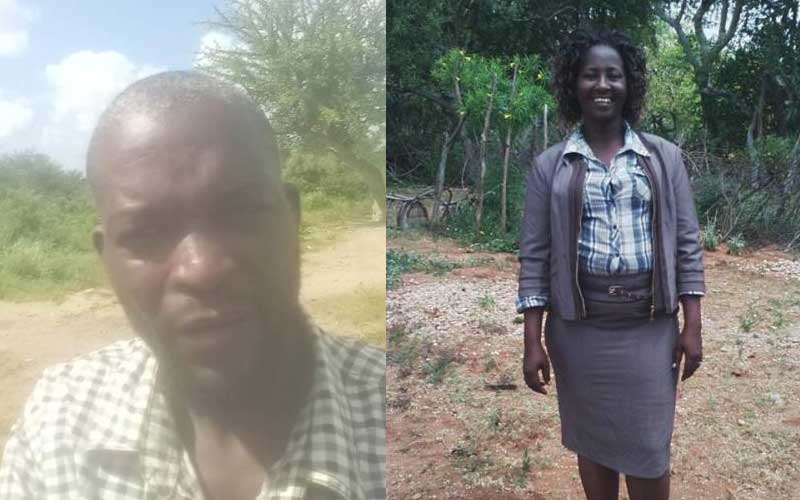 When he came to, he said, he was handed a phone and told to speak to an 'OCS' who demanded he deposits Sh30,000 to secure his release. He begged to be let out to raise the money with his relatives.
It wasn't until 3pm that Mutiso, now a bloodied mess, was let out from where he crawled to his home.
"He was in great pain and terrified but I begged him to tell me what had happened. He could not even sleep at his home for fear of being killed," his uncle Amos Kithikii said.
With financial help from neighbours, Kithikii took Mutiso to Nuu health centre where he was attended to and referred to Kenyatta National Hospital for specialised treatment. He, however, could not raise enough money and opted to remain in the village.
Mutiso reported the incident at Endau Police Station on January 2, 2020. It was booked under OB number 17/02/01/2020. Kitui East Police Commander Consaga Malasi confirmed that Mutiso reported his alleged assault and was issued with a P3 form, which he was yet to return to enable police look into his complaint.
But in a new twist of events, police from Damsa Police Station on Saturday arrested Mutiso's wife while he was away in Nuu for medical check-ups. He arrived later in the evening only to find police had taken away his wife and left word that he should report to the station immediately.
Malasi, the area police boss yesterday confirmed that Mutiso's wife together with another woman had been arrested as suspects in the murder.
READ ALSO: Burnt to ashes: New twist in macabre killing of Kitui school teacher
Asked if the teacher had made a report over her daughter's alleged defilement, the police boss said there was no such report.
Police have so far ruled out parents' fury over poor examination results as the reason behind Mbaluka's killing, in which a mob hacked her to death with machetes, doused her body with petrol and set it on fire on January 6.
Mutiso is livid by the turn of events. "The police have no reason to look for me because I am not hiding. I have been concentrating on my treatment and it has been tough without money. I know nothing about her killing," he said.
He added: "What I want is for my tormentors to be arrested and prosecuted because they harmed me." He identified one of his attackers as a man he used to meet at the teacher's home.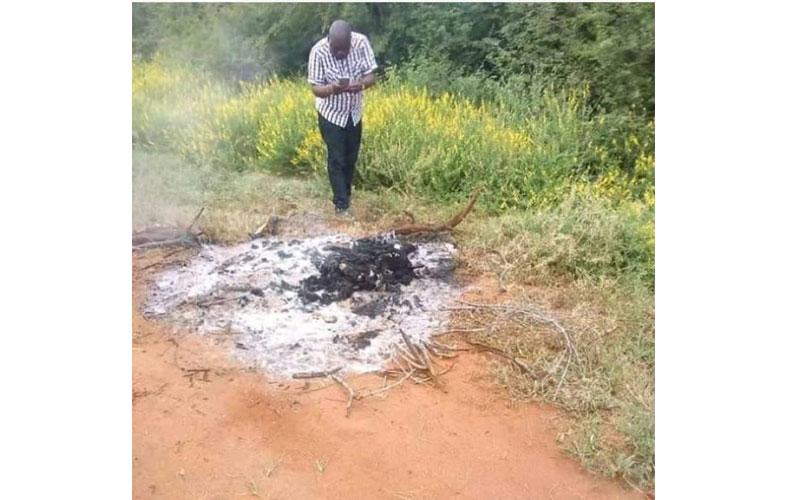 Mutiso was arrested hours after this interview was conducted.
Troubled marriage
In a telephone interview with The Standard, the deceased's husband, Mbindi Ndolo though guarded, admitted that his marriage to Mbaluka was troubled and the couple were separated by the time she was killed. And for the first time in many years, on Saturday Ndolo, a businessman in Nairobi returned to his matrimonial home from where he was allegedly evicted by his wife and her lover.
"I have been married to her for 19 good years. I am actually the one who paid her college fees. She was the mother of my three children," Ndolo said, begging to be allowed time to speak to DCI detectives who were interrogating him.
Multiple sources claim Mbaluka was a marked person for allegedly running an extortion and robbery racket that terrorised the community. It was claimed she would lure unsuspecting men into her house where purported husbands would pounce on them, beat them to a pulp and demand money.