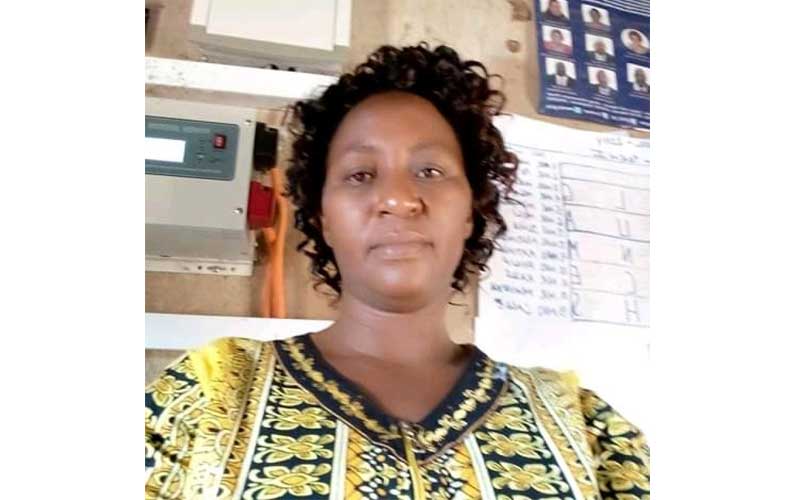 On Monday morning, Daisy Mbaluka, a teacher at Ndooni Primary School in Endau Location, Kitui County, woke up upbeat and arrived at her school on time.
Like everybody else in the school, she was looking forward to a good start of the first term of the New Year as schools re-opened. Unknown to Mbaluka, she would be dead a few hours later and her body burned to ashes in one of the most bizarre killings.
As soon as she entered the school compound, a gang of rowdy parents who had arrived earlier went wild and demanded her immediate exit.
"This one should not come in, we are tired of her. Let her go away…," Dickson Musya, the school's headteacher yesterday recalled the agitated parents chanting as they charged towards the teacher.
Sensing danger
Sensing danger, Mbaluka, a senior teacher at the school, turned back and fled.
"When I arrived in the school, I found a crowd of parents who then sent three representatives to my office to inform me that they had come to withdraw their children and close the school. They claimed they wanted to make it better," the headteacher said.
According to the school head, some of the parents complained of poor school performance and informed him that they had scheduled a meeting with education officials at the school on Wednesday in order to present their grievances.
True to their threat, the parents went ahead and withdrew their children as a meeting was scheduled for Wednesday. The meeting, however, did not happen.
At home, the besieged Mbaluka decided to take her two daughters back to school at St Angela's Girls in Kitui, over 100 kilometres away.
According to police reports, few kilometres from her home, and while riding on two motorbikes, mother and daughters were accosted by a huge gang of men, some wielding machetes and other crude weapons who flagged down the motorbikes. As soon as the riders stopped, the teacher was clobbered on the head, sending her sprawling on ground as her daughters escaped unhurt to a nearby homestead. The attackers then descended on her and slashed her to death.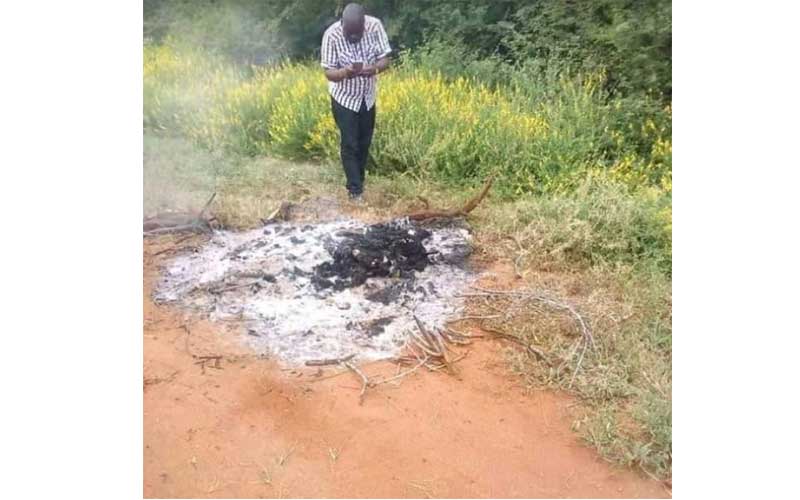 And in a macabre act of heartlessness, the attackers drew fuel from the motorbikes, poured it on the lifeless body and set it alight, ending the career of the mathematics and Kiswahili teacher.
Yesterday, two suspects, Christopher Kyalo Muli, 25, and Wambua Mwangangi , 33, were arraigned at Kitui law courts where detectives were granted 21 days to hold them.
Interviews with police sources and local residents have, however, revealed that the teacher's killing had nothing to do with the school's performance. Sources have revealed that Mbaluka enjoyed a frosty relationship with a section of the community and has always been a marked person.
"From what we have gathered so far, there is no link between the parents' protest over poor school performance and the killing of the teacher. Her killing is purely criminal and has nothing to do with school results. We want to establish exactly what motivated her killing," Kitui East Police Commander Consaga Malasi told The Standard yesterday. He said linking the teacher's death to exam results would be diversionary.
Musya, who has been in the school for five years, also said that for some strange reason, a section of the local community harboured bitter feelings against the teacher, a kind of hatred that saw her being barred from some local shops and hotels.
"There was some kind of unexplained bitterness from the community towards her. During our stormy meeting on Monday, the parents told me they had resolved to demand an immediate transfer of the teacher," Musya said, noting that if it was about the school performance, he would have been attacked.
He said that the killing has left the remaining teachers shaken and now wants the government to transfer them.
"We are terrified by this incident and fear for our lives," Musya said. The school has since been closed down.
Kenya National Union of Teachers (Knut) Kitui branch Secretary General Simon Nding'o condemned the incident, saying there were laid down procedures to resolve disputes between teachers and parents.
"Even when a teacher is on the wrong ether in school or within the community, there are procedures to follow. Nothing justifies the killing of a person in such a brutal manner. Those criminals must be apprehended and prosecuted," Nding'o said.