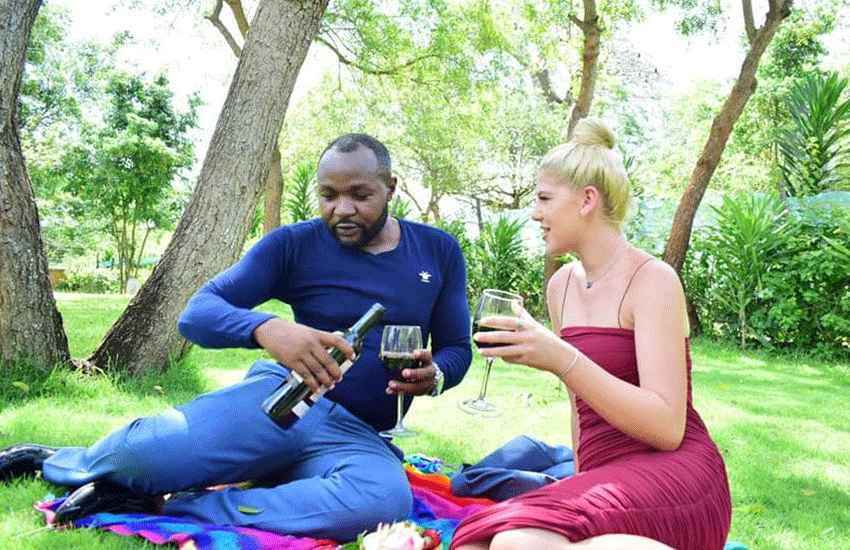 KTN journalist Tobias Chanji is a changed man and officially off the market. 
In an interview with SDE, the coast-based journalist opened up on his relationship with his Newcastle born fiancé, Madison, and more so, their exclusive engagement in Diani, Kwale County.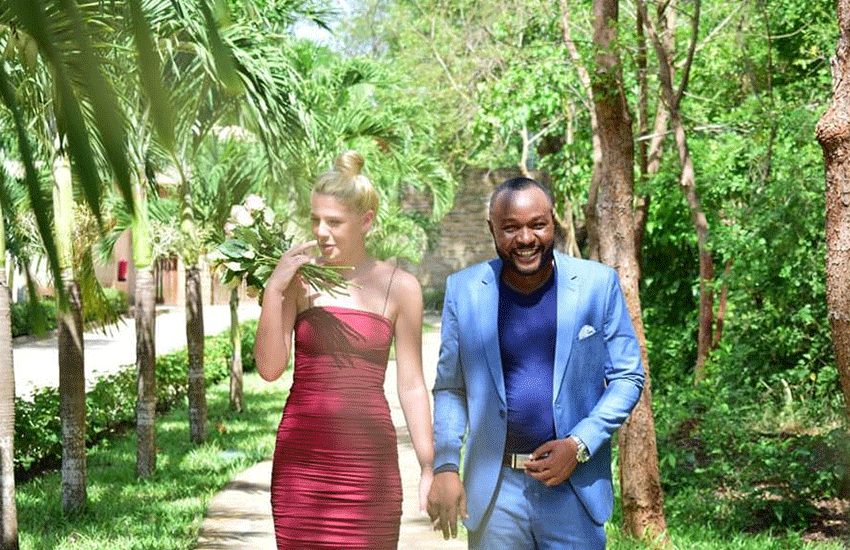 Chanji revealed how his story of love with Madison was one born out of pain akin to two withered flowers finding each other amidst darkness to find meaning in life and blossom.  
"I had a very nasty breakup last year that nearly pushed me to commit suicide twice," stated Chanji as he explained how Madison warmed his heart after he set his eyes on her at an airport in Dubai, United Arab Emirates.
Read Also:I do - KTN journalist Lofty Matambo ties the knot in glamorous wedding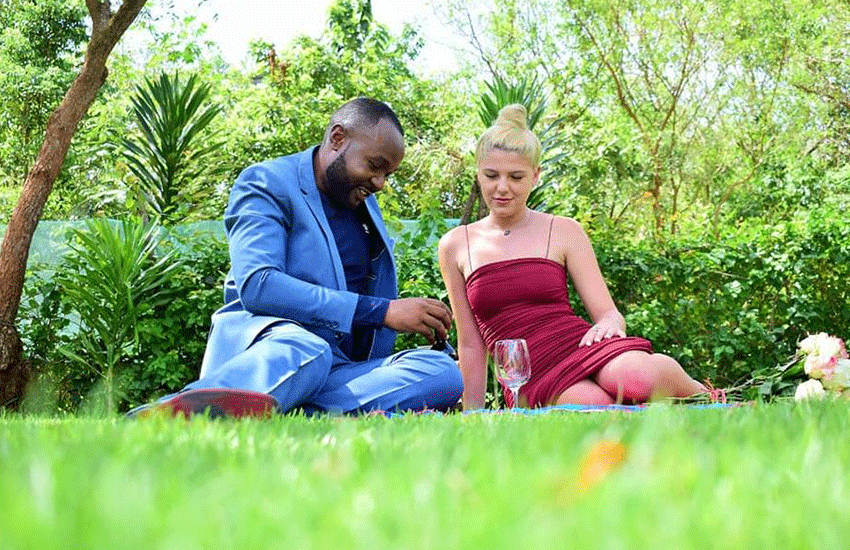 He narrated that the breakup took a toll on him, and as a way to vent, he took his hardened emotions to the studio and let his heart soar free in the booth to a song, 'Why Pay Love with Hate'.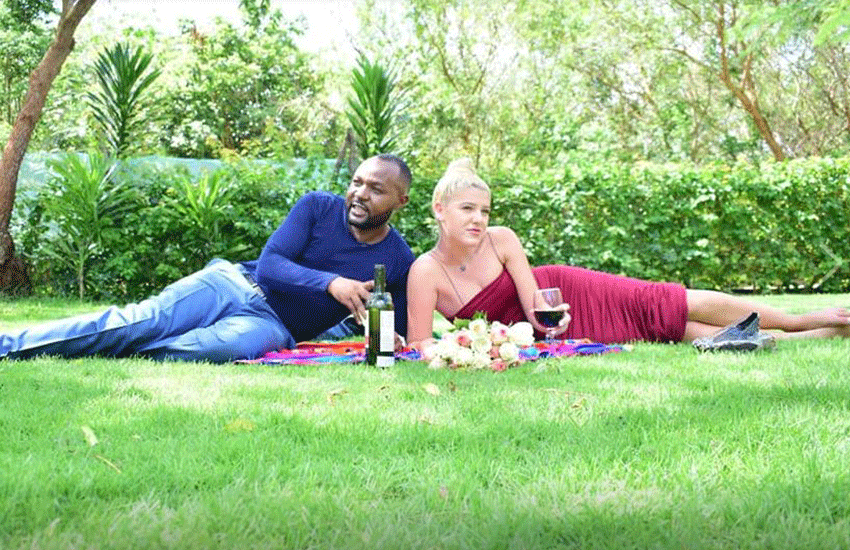 In a kind twist in the fabric of fate, he decided to go down on one knee while on location, shooting the song's video at Villa Mandhari, Diani. 
"Madison had not had it easy with her previous partner too," he went on, "I was to shoot the video and she asked if she can tag along. I took advantage of the shoot and proposed. What a nice feeling."
Read Also:Pomp and colour as KTN News anchor Fridah Mwaka weds in Kilifi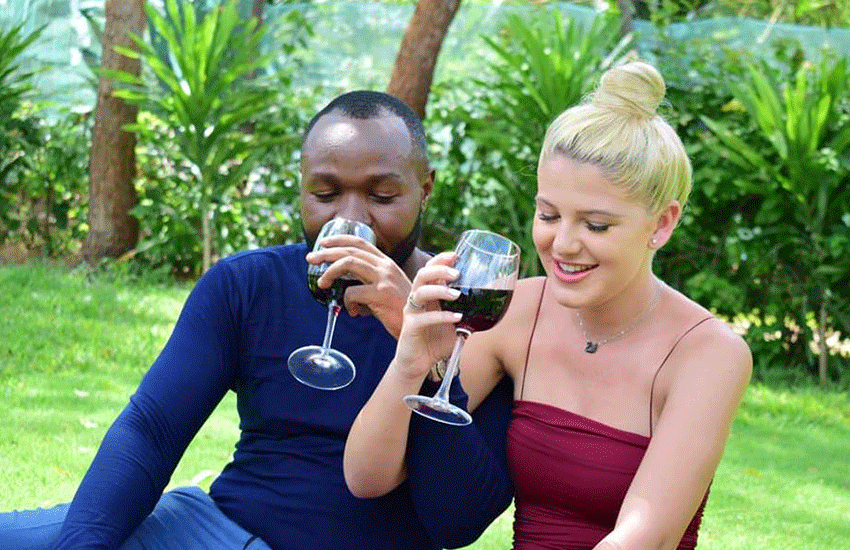 The journalist noted that whilst it took months to pop the magic words, Madi, as he calls her, was all he dreamt of in a woman, partner and lover.
"Madi is a very nice, beautiful lady. She worked as a flight attendant and just like me, was also healing from hurt. Although her story is totally different from mine, she is very understanding and shares the same vision as mine. I, also, really love her tattoos," he added.
"Wedding bells?" I posed.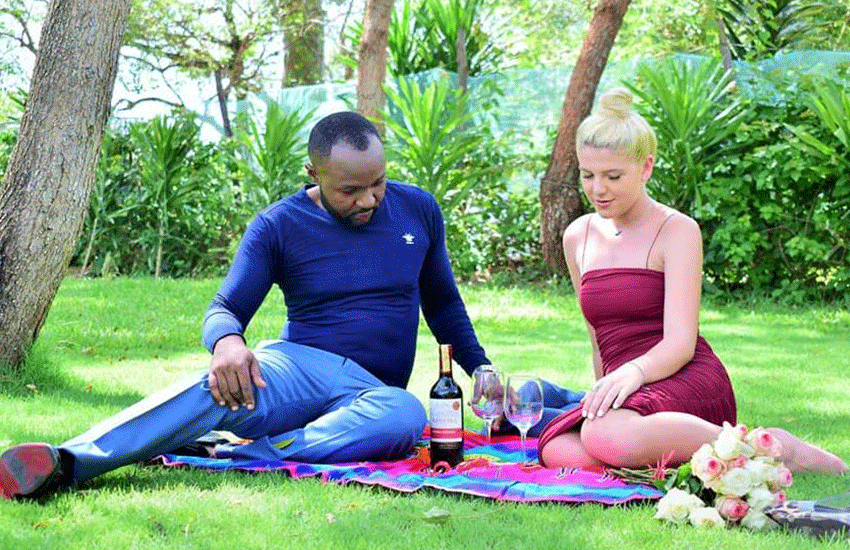 The self-styled 'Babyface' courtesy of his stints at Technical University of Mombasa drama club noted that his birthday, January 28 is when everything will be put on perspective.
"Although some people have wished us well, some associates, especially women, have gone ahead to block me," he concluded.