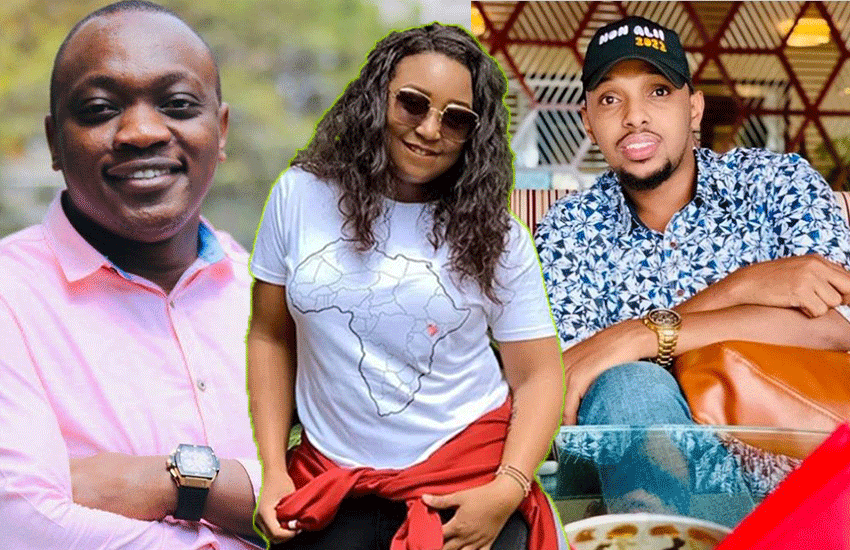 A budding politician unmasked by netizens and alleged to be Betty Kyallo's new lover has distanced himself from the K24 news anchor.
Taking to Twitter on Saturday, January 4, Alinur Mohamed; a youthful Mandera politician, denied dating Kyallo after being marooned by Kenyans on Twitter (KOT).
Mohammed noted that the speculations of him being the man famously referred to as the 'Somali guy' by NTV journalist Ken Mijungu in an explosive December post were hurtful and misleading.
"There has been speculations about my personal life in the past few days. Kenyans are linking me to the Somali Guy who was mentioned by NTV news anchor Ken Mijungu in his story that touched on Betty Kyallo and Dennis Okari. All these speculations are misleading," stated Mohamed.
He explained that he is a married man whose happiness is not pegged on other's misfortune and called for truth into the saga.
"The information being spread around lacks facts and is being spread by individuals who have malicious personal interests. My happiness doesn't come from other people's misfortune. It's important that Kenyans know the truth. I have a family that I love so much," added Mohammed.
Alinur Mohamed added that his detractors must respect his family, that of Kyallo and her ex-husband- investigative journalist Dennis Okari.
"I am therefore asking those purporting that I am the mysterious Somali Guy to have some respect for my family, Betty Kyallo's family, Dennis Okari and myself. Please I am not the Somali Guy."
According to Mijungu, Betty Kyallo in her thanksgiving post following her daughter's recovery from acute disseminated encephalomyelitis, portrayed Okari as an irresponsible father.
Mijungu narrated that she thanked literally everybody else including the 'Somali guy' except his friend Okari whom he said was at his daughter's bedside throughout her hospitalization at Nairobi Hospital.
The Sidebar host added that whilst Kyallo has every right to share and thank whomever she wishes, it was not fair to disparage Okari.
A position disputed by Kyallo's sister Mercy.