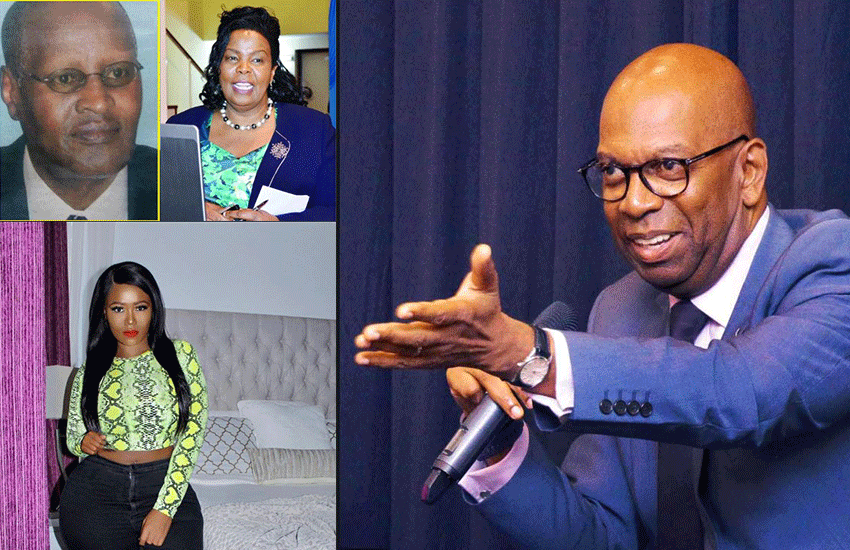 Stories that captivated Standard Digital Entertainment (SDE) readers in 2019 spun the gamut from Eliud Kipchoge's inspirational INEOS 1:59 challenge, Vera Sidika's bleaching charade and Bob Collymore's cremation to the struggles of 'Mama Nguos' in Nairobi.
Here are the 10 most read headlines on SDE in 2019:
1. Man beheads wife for cheating, walks into police station with head
This shocking incident happened in Ajjampura, southern India.
The man, Satish, according to the Mirror, beheaded his wife Roopa after accusing her of cheating.
Armed with a machete, Satish,35, carried Roopa's head into the police station and confessed to her murder. Stunned policemen had to shout at him to put the severed head away.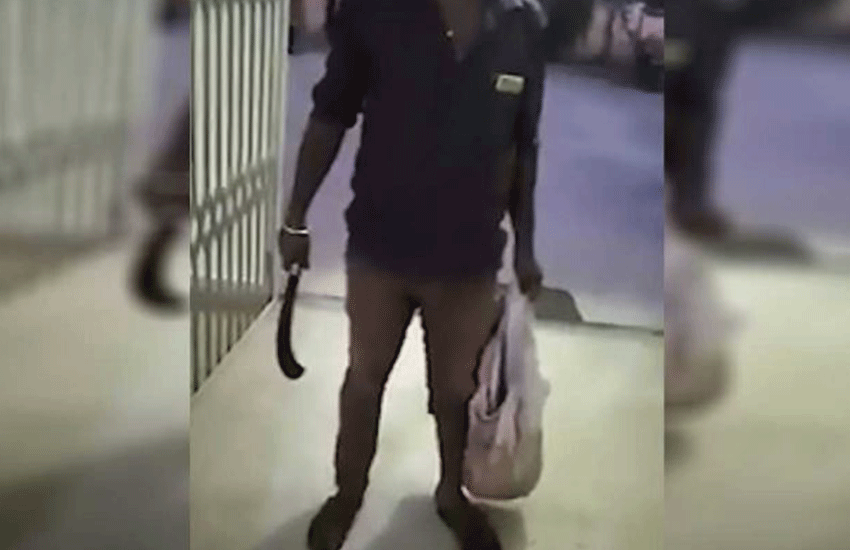 He claimed that his wife chose his rival, named only as Sunil, over him and took out a loan of Sh424,000 - and gave the money to her lover.
"Generally, in the Ajjampura area, whoever commits murder surrenders to the police but for someone to walk in and place a head on the sub-inspector's table was something new for us," said Supt Annamalai.
2. Humble giant: Seven photos of down to earth marathoner Eliud Kipchoge
Touted as the greatest marathoner of all time, Eliud Kipchoge on October 12 became the first-ever runner to break the sub-two-hour marathon barrier.
Kipchoge defied all odds to run down the clock at the Ineos 1:59 challenge in Vienna, Austria and broke the last great barrier of modern athletics by clocking 1:59:40.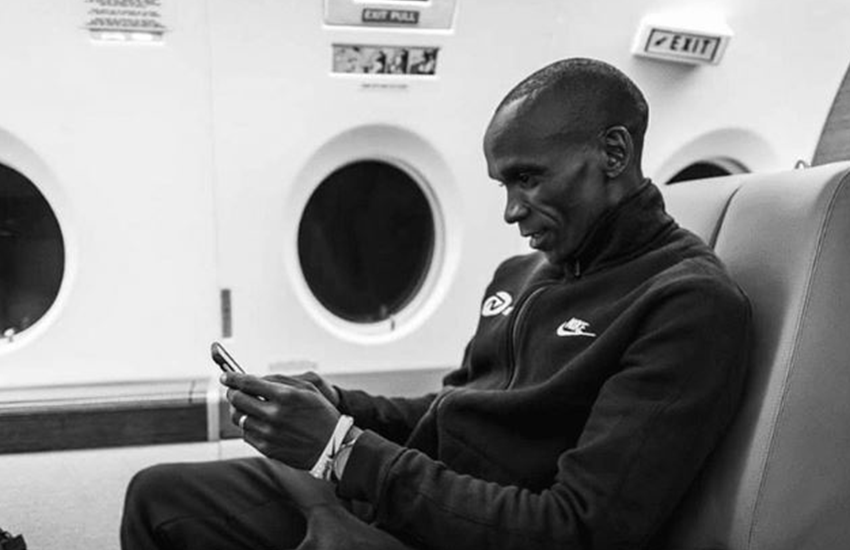 The feat was a monumental achievement having first attempted the once perceived impossible record in Monza, Italy. He ran 2.00.25.
Visit www.sde.co.ke to check out the photos of the marathoner,34, who holds the 42 kilometer world record of 2.01.39 and was awarded with Elder of the Order of Golden Heart on October 20, Mashujaa Day, by President Uhuru Kenyatta.
3. University education isn't everything: 12 lessons from Bob Collymore, Safaricom CEO
At the helm of Safaricom since November 1, 2010, until his death on July 1,2019, due to acute myeloid leukemia, Robert 'Bob' Collymore embodied success.
Despite earning Sh10 million per month, according to a wealth declaration form uploaded on the Safaricom website in 2015, Collymore did not go to university.
Collymore was offered a place at Warwick University but turned it down because he was not eligible for funding.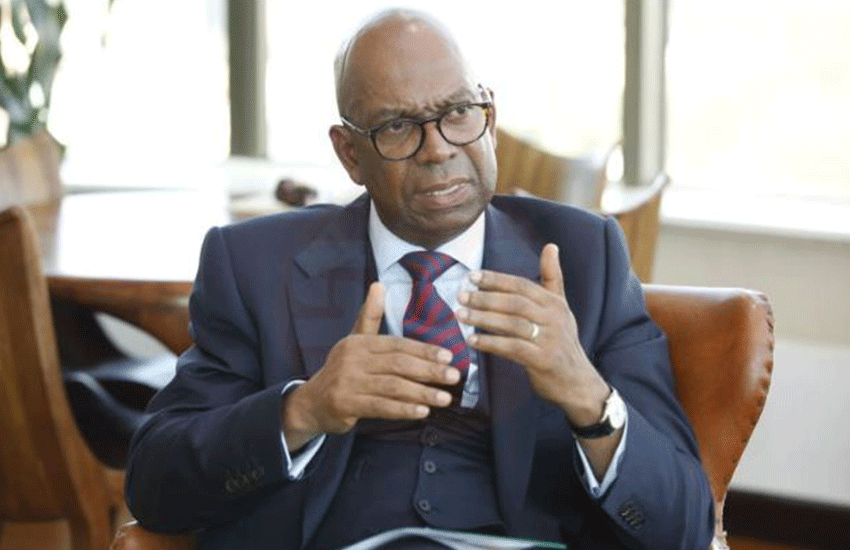 In this article, he offered 12 nuggets as to why he did not let his background, broken family and not going to university hold him back.
4. Nairobi mama nguos: Cleaning ladies' untold secrets revealed
Have you ever stopped to wonder what the lives of 'mama nguos' in Nairobi's middle-class neighborhoods are like? This is the question this widely read article by the Nairobian sought to answer.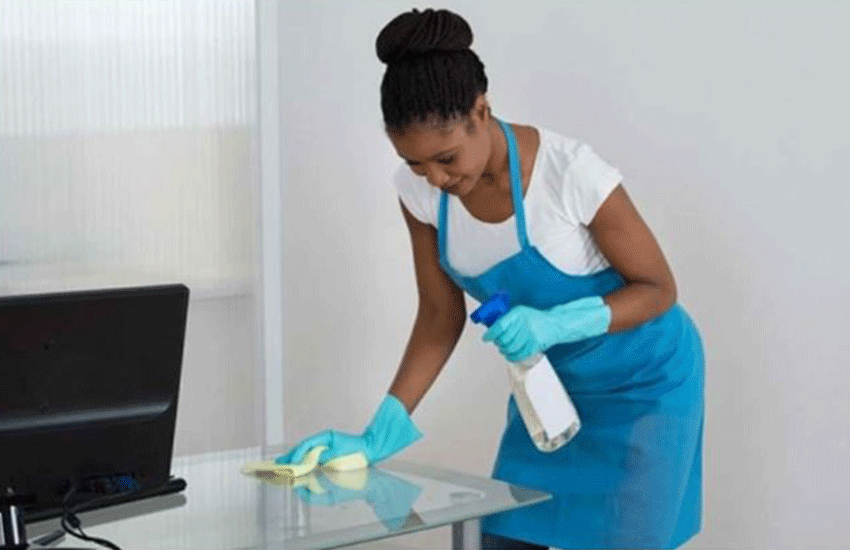 It delved into "certain zones where women wait for cleaning jobs from 'lazy' bachelors and working women" and revealed that a number of these women suffer in the hands of 'heatless' employers in leafy suburbs, while they 'mama nguos', retreat to the slums after humiliating, donkey's work.
5. My wife Prof Olive Mugenda was 'moving with small boys': Late Prof Abel Mugenda
In an affidavit filed at the Chief Magistrate's court in Milimani, Nairobi in 2016, Prof Abel Mugenda, while divorcing his wife - former Kenyatta University Vice Chancellor Prof Olive Mugenda- claimed that she "was moving with small boys and coming home late."
Abel stated in the document that Olive "was a person of unpredictable moods, ungovernable tempers and violent in nature and made him live in fear in their matrimonial home."
"Since the celebration of the said marriage, the respondent had on numerous occasions treated the petitioner with utmost cruelty, and to compound the said cruelty, the respondent deserted the matrimonial home and has been living in an adulterous life and committing adultery with various men and the marriage has irretrievably broken down," he stated.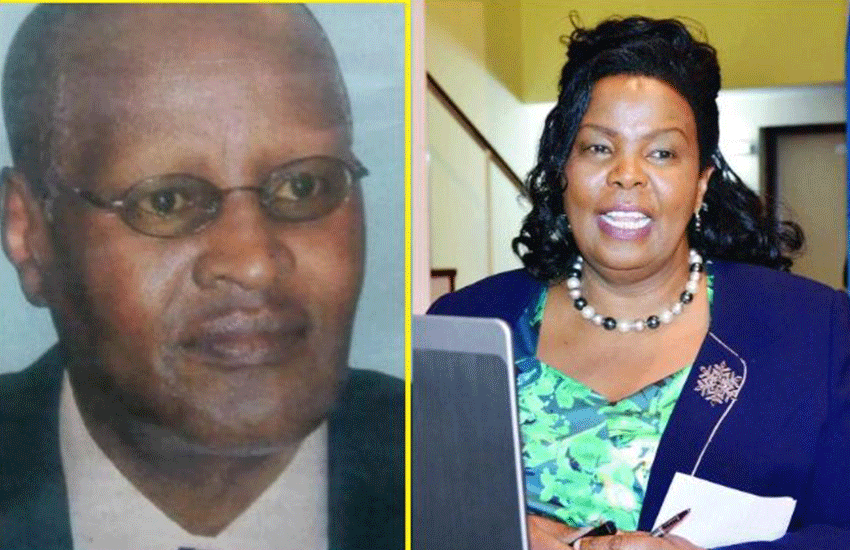 The late Abel asked that his 35-year old marriage be dissolved and his petition paid for by the wife.
The professor of statistics and research at USIU, died on January 5.
6. I have cried: Githeri Man responds to viral photo of him in handcart
Martin Kamotho alias 'Githeri Man' was in the news for the wrong reasons in July after photos of him being wheeled on a mkokoteni while supposedly passed out, drunk, emerged online.
Having grappled with alcohol addiction in the past before undergoing a seventh month rehabilitation programme in Kiambu, news that he had relapsed, shocked many.
Setting the record straight, however, Kamotho stated that the person who took the viral photos has gravely pained him.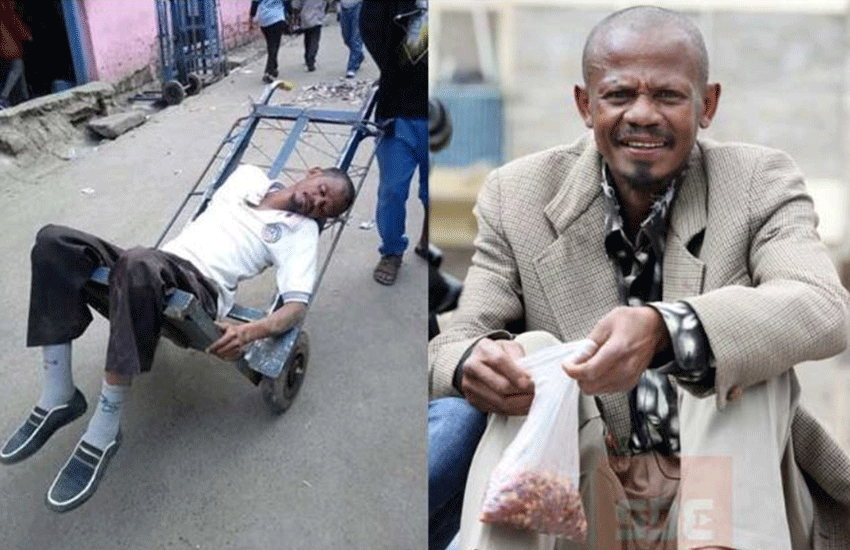 He wrote that he was in tears.
7. "Whoever did this will not see heaven!" Vera responds to trolls
This was in response to to humorous trolls and queries from hundreds of fans to self-styled Queen Vee Bosset over reports she had reverted to black after bleaching.
Sidika, in particular, took notice of a meme that wittingly contrasted her before and after photos to new and old Kenyan currency notes.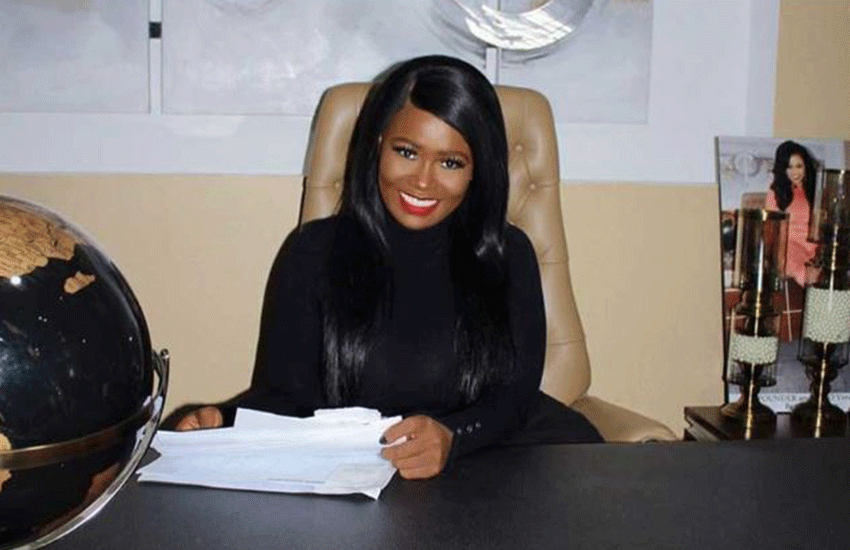 She fired back that the meme's creator would not see heaven as she still bore the colour of Sh1,000 note or 'rangi ya thao' as is commonly referred to by Kenyans.
"Aki whoever did this ain't seeing heaven. Anyways. At least I can say mimi bado ni rangi ya thao," she stated.
8. Sh72,000 collection: Meet tout who has worn a suit every day for three years
Residing in Limuru, George Munyua is not your everyday tout, he owns 12 maroon suits, each of which cost him Sh6, 000, which totals to Sh72, 000.
Munyua 29, has in the past three years, always donned a maroon suit without fail and earned the nickname, Hightower.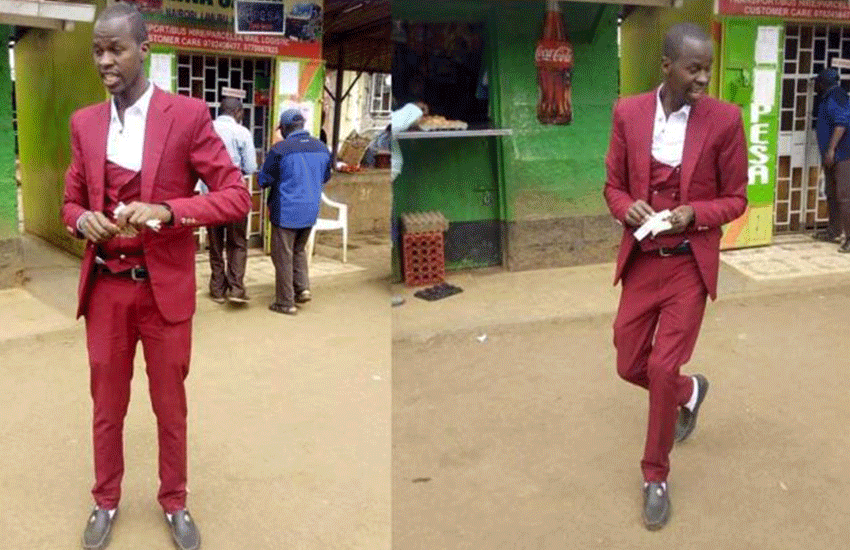 His motivation? Well, Munyua told the Nairobian that he wanted to change the narrative that makangas are dirty.
"Many laughed at me, wondering why I was spending so much money on clothes instead of investing elsewhere.  I'm the kind of person who feels good when I am dressed up. I believe your physical appearance determines who you are in life.
"You know all the conductors are required to have a maroon uniform, so I just upped my game and decided mine will be neat, well ironed and fragrant. That made all the difference in my line of work", he said.
9. Meet Robert Mwania, the man who has cremated 8,000 Kenyans at Kariokor
Robert Mwania is in his "dream job" at Kariokor Crematorium.
Mwania, who has been cremating bodies since 1997, told The Nairobian that more than 8,000 bodies have passed through his hands for the 20 years he has been in service.
"This is what I love doing. I have fed and educated my children through this. My family is not opposed to what I do. But before taking up this job, I used to hear people talking negatively about it, but something inside me loved it said the man whose high profile clients include Nobel Laureate Prof Wangari Maathai.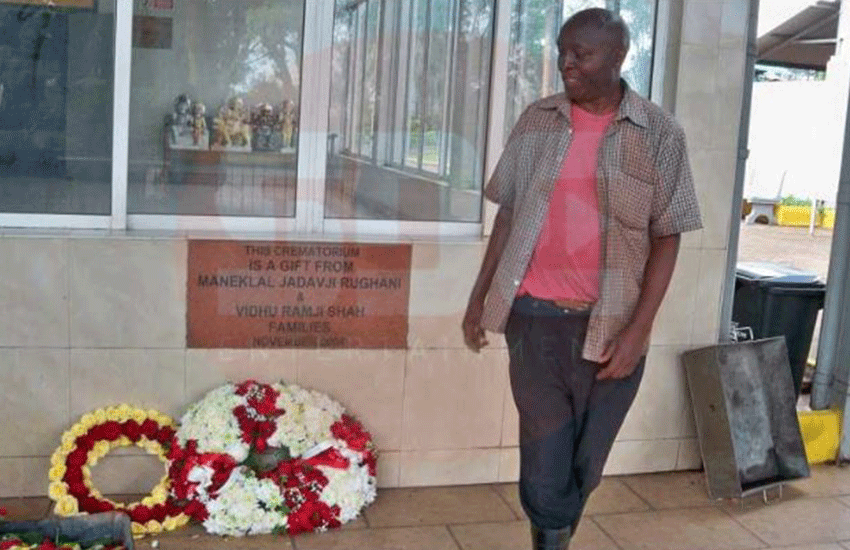 The AIC member who says cremation is a good option although he would prefer to be buried, revealed that at the crematorium run by Kenyans of Asian descent, non-Hindus part with around Sh40,000 while Hindus are charged between Sh18,000 and Sh24,0000.
10. Lupita listed among most dangerous celebrities 2019
According to an annual report by cybersecurity firm McAfee, Lupita Nyong'o is the fifth most dangerous celebrity to search on the internet.
Meant to highlight the danger of clicking on suspicious links, the report by McAfee listed actress Alexis Bledel who featured in Gilmore Girls as the most likely to land you on a website with malware or viruses.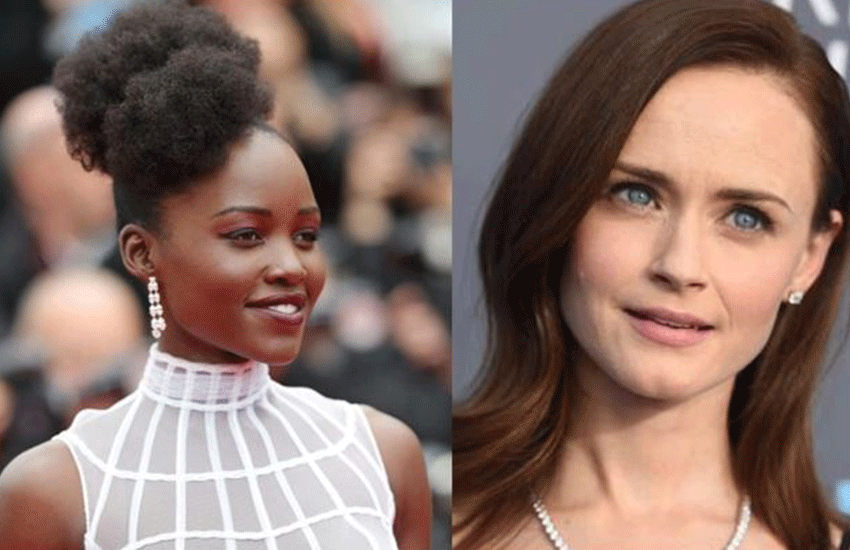 "Late Late Show" host James Corden came second on the list followed by Sophie Turner from Game of Thrones and actress Anna Kendrick in fourth.
"Criminals use deceptive websites to dupe unsuspecting consumers into accessing malicious files or content. It is essential that consumers learn to protect their digital lives from lurking cybercriminals by thinking twice before they click on suspicious links or download content," read a statement by the company in part.