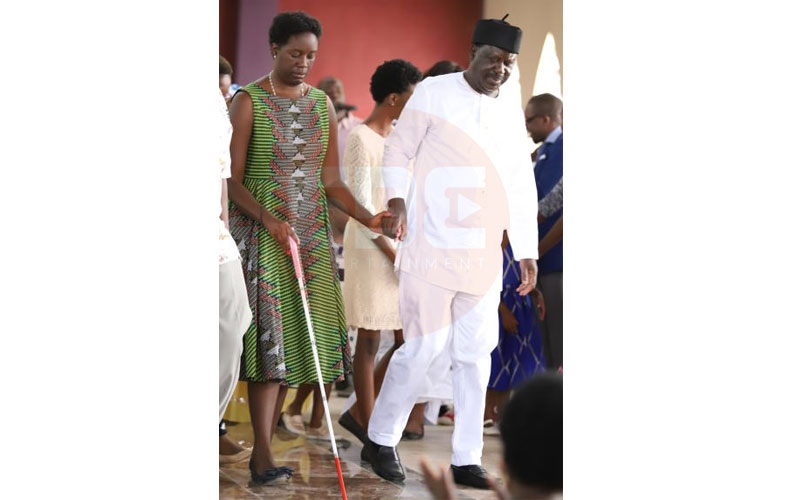 Opposition leader Raila Odinga's daughter Rosemary has revealed that she has fully regained her sight.
In a moving speech at St Peter's ACK church in Bondo, Siaya County on Christmas Day, Rosemary highlighted her struggles with being half-blind for almost two years.
"I felt alone and had to quickly learn to use sounds and movements of people to tell who was around me. Those were the most trying moments of my life" she was quoted by Nation.
READ ALSO: Rosemary's illness devastated my family – Raila
"People would see me and think I was able to see because my eyes were 'wide open'. I am grateful for your prayers and support during those difficult times" said Rosemary, divulging that her mother, Ida Odinga was the most affected by her condition.
According to Raila, they moved from one hospital to the next both locally and abroad seeking treatment for Rosemary's condition.
"We got to appoint where we nearly gave up as a family after unsuccessfully visiting many hospitals including those in Germany, China and South Africa before she was finally healed in India.
"Doctors in South Africa said she will never regain her sight. However, a friend introduced us to a doctor in India who used herbal medicine to help her recover," he said.
READ ALSO: Rosemary Odinga appears in public for first time in two years
Defrauded for being blind
Rosemary's loss of sight came with unprecedented challenges as ten months ago, her personal assistant was charged with defrauding her.
The PA, John Ayub and his wife Christine Jane Anyango were accused that on November 15, 2018, they jointly conspired to steal Sh245,000 from Rosemary.
Bing half-blind, Ayub assisted Rosemary in making transactions from her NIC Bank mobile banking application.
READ ALSO: I suddenly collapsed: Rosemary Odinga narrates battling tumour, partial blindness
According to the prosecution, from November 2018 to February 2019, while helping Rosemary to make m-banking transactions, Ayub sent money fraudulently to a Safaricom number amounting to Sh275,000.
He later withdrew the money from M-Pesa agent number 011952 belonging to Jane.
The case will be heard on February 25, 2019.