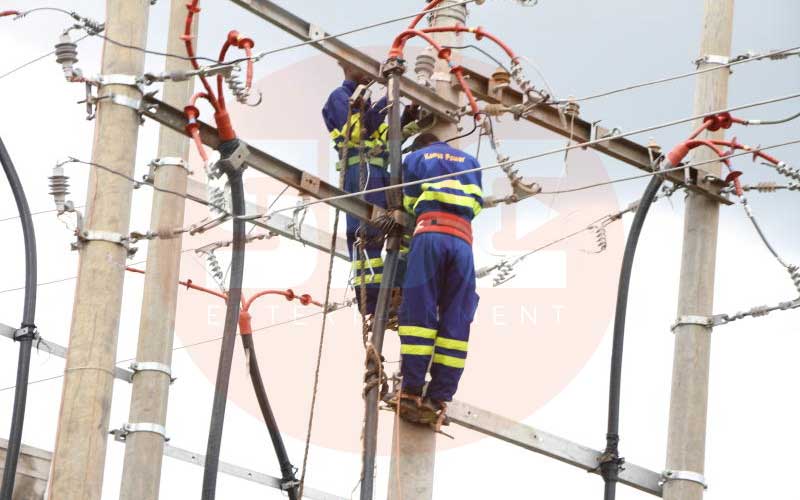 Kenyans on Twitter (KOT) have vented frustrations with Kenya Power following the unearthing of a fraud syndicate targeting loopholes in the company's billing system.
According to reports, IT experts discovered flaws in Kenya Power's billing system affecting both prepaid and post-paid customers.
The heist, which is estimated to run into tens of millions of shillings, is currently under investigation by the Directorate of Criminal Investigations (DCI).
Reports indicate that about 15 suspects, both senior and junior staff are set to be arrested over the scam.
Speaking in June, DCI boss George Kinoti said that cartels at the company had swindled over Sh150 billion from unsuspecting customers over a five-year period.
In an elaborate scheme, the racketeers perfected a system where they have been overbilling customers, with some domestic users getting monthly bills as high as Sh300,000.
Under the hashtag #SwitchOffKPLC KOT slammed Kenya Power:
Kenya Power slapped me with a bill of kshs 22000 ( twenty two thousand) as my Ushago bill. Na sio ati Niko na kisiagi! Haha. I refused I won't pay and can't pay, that's day light theft. Several visits to their offices in Kakamega never bore fruits. #WajingaNyinyi #SwitchOffKPLC.

— ???????? Sir Felix ???????? (@FelMatasio) December 24, 2019
#SwitchOffKPLC ...@JerotichSeii @julishwa ....Kenya Power needs to be split into this two different companies. 1. Company 1 (To deal with power distribution) 2. Company 2 (To deal with retailing of electrical power)

— Eng. JK Kipchumba (@jk_kipchumba) December 23, 2019
Nothing surprises me in this country. Not even this theft @KenyaPower_Care. Failed systems, people heading these institutions lack the basic ethics to lead. They are wanting integrity and most if not all are just criminals in suits. This is not new information. #SwitchOffKPLC

— Phannie A. Kwegah ???????? (@PhannieAK) December 24, 2019
I failed to understand how I buy tokens worth sh600 but only receive tokens worth sh350 . Like where TF is my 300bob.. which oil am I paying for if the water that turns turbines is overflowing in dams. Do these people literally eat money for super? Ngoma ici. #SwitchOffKPLC

— Fatuma Mchafu (@FatumaMchafu) December 24, 2019
The questions I'd like answered. 1. When are we getting token refunds? 2. When will the KPLC MD, CS Energy, & PS Energy resign? 3. How much did Apollo Mboya get for betraying us? 4. Why isn't @JerotichSeii in the list of #Top100Kenyans or the recent MBS awards?#SwitchOffKPLC

— Nahashon Kimemia (@nahashon87) December 23, 2019
It seems like this country is beyond repair, the electricity is expensive and they still go ahead to inflate your bills #SwitchOffKPLC

— ???????????????????? ????????????????????????????™ (@ALVIN_KANINDO) December 23, 2019
Related Topics