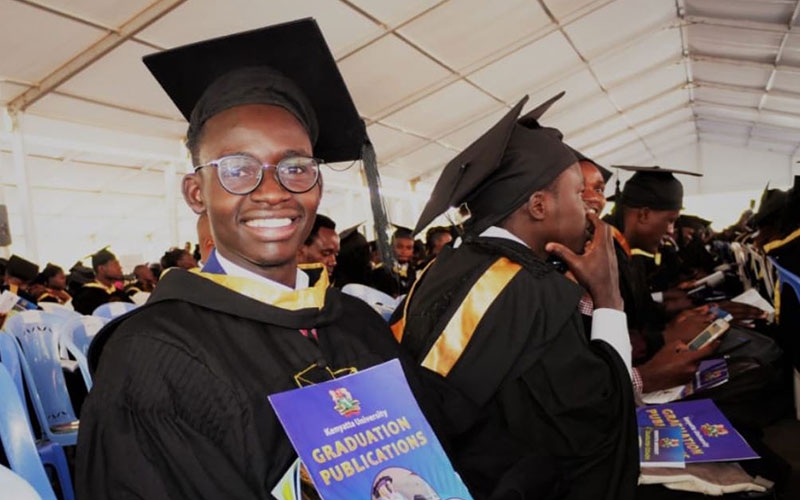 On Friday, popular Churchill Show comedian Francis Munyao alias MCA Tricky graduated from Kenyatta University (KU) during the institution's 47th graduation ceremony.
Known for posing as a street kid in his comedy skits, Tricky expressed joy at graduating with a degree in Mechanical Engineering.
"I feel enlightened and ready to serve my best to those I inspire," he told SDE.
The comedian also shared a photo of himself donning a graduation gown alongside other graduates on social media captioning it "indefinite joy. Thank you oh Lord." In another photo, a beaming Tricky was seen posing alongside his parents.
Indefinite joy ,Thankyou oh Lord #KU47thGraduationpic.twitter.com/ZVai5kWBi0 — MCA Tricky (@McaTricky) December 20, 2019
Graduation party
To celebrate the fete, Tricky, who also hosts the 'Billy Na Tricky' morning show on Radio Maisha alongside Billy Miya, is set to hold a graduation party later on in the evening.
According to Tricky, the party will be held from 7 pm at Verona Mall along Thika Road.
Fans sent the comedian their best wishes on his graduation:
@SimonMuindi078 Congratulations king of comedy. Hope you will still graduate from MCA to governor.
@SquirrelLau Congratulations engineer.
@_josekasooHongera sana bro.
@BWattangaHongera kwa Tricky,hii ni poa sana.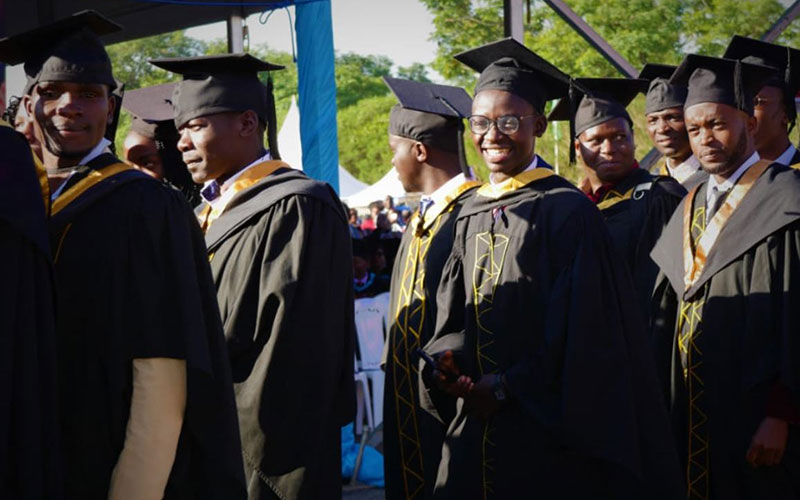 I was never a 'chokoraa'
In a past interview on Word With SDE, the comedian who grew up in Makindu, Mombasa County debunked assumptions that he was once a street kid.
"I was never a 'chokoraa' (slang for a street kid). I was a hustler ferrying goods for businesspeople to and fro Muthurwa Market," he told this writer.
"Teamwork is very vital in day to day life. Don't struggle alone, look for people with common goals. There are so many opportunities out there.
"The government should also play its part in creating job opportunities for the youth," he advised the youth during the interview.
Congratulations MCA Tricky!