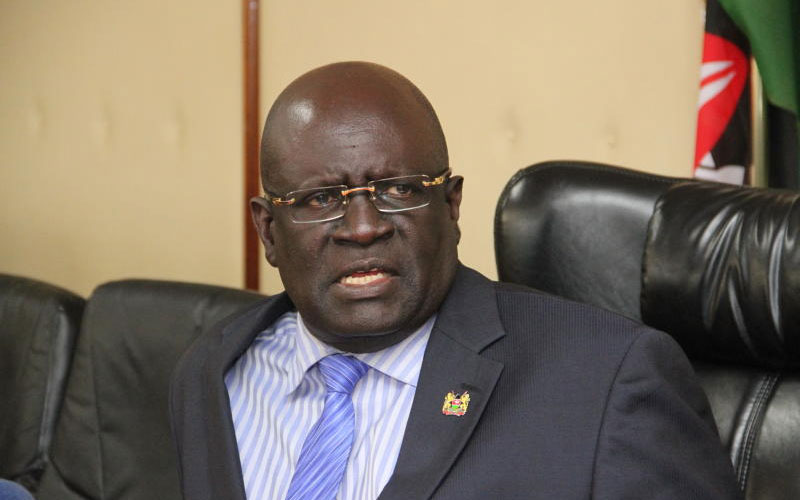 Taita Taveta County did not produce any A in this year's Kenya Certificate of Secondary Education (KCSE) examinations.
The results were released by Education Cabinet Secretary Goerge Magoha in Nairobi, on Wednesday.
Taita Taveta County Director of Education Samuel Wanjohi, however, confirmed that several schools in the region produced several A-.
"I can authoritatively confirm to you that no local school has produced a student with grade A plain, but the schools have produced several A-," said Wanjohi in an interview yesterday.
Mr Wanjohi said the county received the KCSE exams results yesterday. "We have distributed the results to sub-counties so that school authorities can check and analyse them. We have many A-," stated Wanjohi.
The county's top performers like in institutions like Kenyatta and Bura National Schools, Murray Girls, St Mary's Boys Lushangonyi, Dr Aggrey Boys and Mwasere Girls only managed to get A- grades.
Despite producing several A-, the county's schools still performed below the national average. The results seen by The Standard indicated that Kenyatta national school, Mwatate, topped the county again in this year's KCSE results, with 12 A-. It was followed by Bura Girls with 5A-.
Dr Aggrey Boys, which was second in last year's examination, slipped to position three with 4 A-, followed by St Mary's Boys with 2 A-, Voi Boys and Mwasere Girls with 1 A- each.
Slightly improved
Several headteachers interviewed, however, said they were yet to receive their results. Others said their schools' performance had slightly improved compared to last year.
In an interview yesterday, Bura Girls Principal Eunice Mwikali Wambua said in spite of her school not producing a single grade A, the performance was slightly better than last year's.
Briefing The Standard on the results, Ms Wambua said the school had a means core of 7.22 compared to 6.47 last year, an improvement of 0.75.
Wambua said 127 candidates scored C+ or above, the required direct entry to the university. "We are proud of them," said the principal yesterday.
The school has 5 A-, 14 B+, 19 B, 41 B-, 48 C+, 43 C, 19 C- and 6 D+. Most schools we visited had nobody authorised to share the results with us.
"It has become difficult to tally the results because most of the principals are not in their respective schools," said a teacher in one of the schools.
About 5,000 candidates sat this year's KCSE examination in the county.