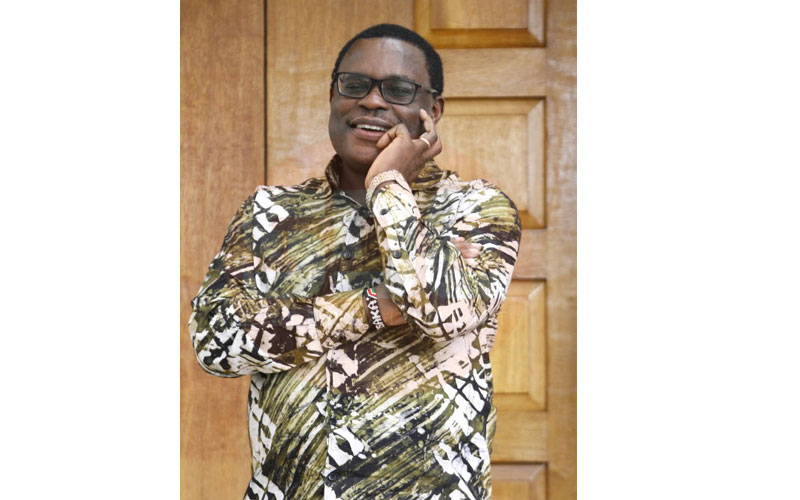 There are things Ken Lusaka, the Speaker of the Senate would want to consign to history such as the little incident of the wheelbarrows said to cost Sh109,000 each when he was the Governor for Bungoma County.
He talks to on future plans and his life mantra.
The ceremony in which Ken Lusaka was sworn in as Speaker of the Senate is just a hazy memory to him. It was just too surreal.
"I don't even remember where I was sitting," he says. "I try to look at photographs today to try and recall that day. I was very happy because I had just been elevated to a high point. I had never imagined I would be a Speaker. That was out of my line. My line had been civil service, then I thought I would be a governor for two terms and then do my own business afterwards."
And yet, there he was, getting sworn in after having lost his bid for a second term as Bungoma Governor. He had not quite believed it was happening, from wondering what to do next after the loss, to the moment the President called him to tell him he wanted him to be the speaker, to filling the forms, getting voted in, and finally getting in.
And it was not just happiness. "I was also a bit anxious because there was a perception that to be a speaker you had to have done law, since most speakers have always had a law background," he says. "The house I was going to lead also had well known and seasoned lawyers. I like doing things to the best of my ability. I don't like failure. So I wondered if I would control the house or if I would goof. You know sometimes these things are lived on TV and some situations may arise that are very difficult and you have to make a decision on your feet. I thank God that I learned very fast."
His phone, face up on the table, is on silent, not even on vibrate mode, because it never stops ringing throughout the interview. It is always lit up with some person calling.
As is the fate of many a man who have lost power, when he lost governorship, it wasn't always this way. He learned that people can be fickle. "It stopped ringing immediately. In fact, for two days I thought it was spoilt. For the first time, I didn't have to charge it, because the charge was always full. But then when I became the speaker, people bounced back saying, 'Oh you know we were praying for you! We knew you would get something else,' he says laughing.
Before we finally sit down for our interview at his home in Karen, Nairobi, we have had to wait for him to finish talking with one group of people in one living room, before he joined us in the other one where we were waiting. Yet another group of people is waiting to speak to him after us.
Home life
The little décor here feels very… safe. It is almost aggressively neutral, very much like a government-issued house, painted and draped in muted tones of cream and beige, unlike his boisterous personality.
The children are long gone, something he reflects on wistfully. He has three - a daughter aged 34, a son aged 30 and another daughter aged 28, all grown up and living their own lives elsewhere. "I have two grandsons and a granddaughter who I got last week through my son. I have not gone to celebrate yet. You know as a grandfather you don't rush! (laughs). You wait to be called, so I am waiting anxiously. There has to be a ceremony," he says.
The big, empty house is something that has taken some getting used to. "Kids leave so fast! I have not seen my children for about a month. We are now back where we started with my wife as the two of us, since the children have now left. You know you must learn to appreciate each other as you both depreciate," he says with a laugh. "We are not the same people we were when we met."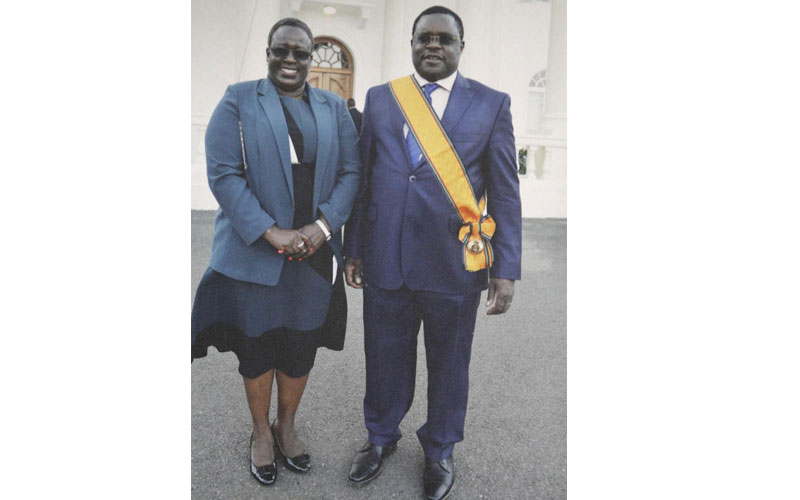 His wife, Margaret Makelo, has a PhD in Plant Breeding and is a director in the Ministry of Agriculture. The two met at the University of Nairobi in 1988 during political campaigns in Webuye.
"That is when we started interacting because we happened to be in the same camp. I was ahead of her at the university. We started chatting, developed a relationship, and one thing led to another until we got married." In 1989, they were married. He laughs when I point it out how fast it was. "Sometimes you need to move with speed and precision!" he says.
He describes himself as a "serious fan" of Lingala music, and when not at work, you can find him dancing away at the music with friends. A bottle of Glenlivet Single Malt Scotch Whiskey, will likely be on the table. "I like it 18 years and above. The older the drink, the better. The smoother it is," he says.
Lusaka the actor
In another life, he might have been a sought-after actor or comedian. "If I wasn't a politician, I would have been an artist, in terms of acting. I am good at drama, by the way," he says. I later on discover that he really is, and has a knack for doing impressions of people, as he regales us with an impeccable impression of former President Moi. "I just need to stay with you for about two or three days and I can act the way you do."
While at the University of Nairobi, he was part of the Travelling Theatre, playing the lead roles such as Wamala in The Burdens, Antoni in The Merchant of Venice and Mulili in Betrayal in the City. "I studied Literature in first year, 1996, and then I realised it was very involving. Since I didn't want to be a teacher, I dropped it and took Political Science and History."
Hollywood may no longer be in his sights, but he still utilises the skills he picked up as an actor in his work as Senate Speaker. "Art is critical because sometimes you need it to break a stalemate. When the debate is so intense to the point of people disagreeing and there is a lot of tension, you can throw in a comment, a light moment and the whole house lights up and the tension goes down. Or maybe you make a joke about someone who has spoken something very serious, and he ends up laughing and it ends up reversing an otherwise tense situation," he says.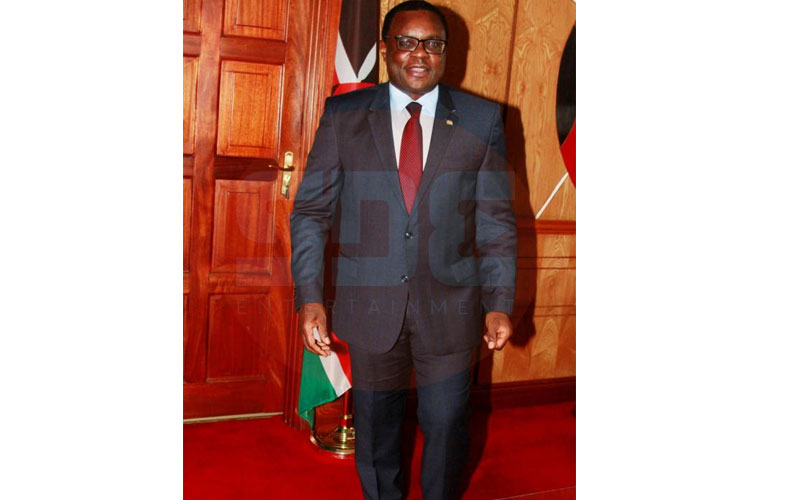 Rise to the top
He can hardly finish a paragraph without invoking God's name, and it is easy to see why. His life of 56 years has been a series of lucky breaks, seemingly always being at the right place at the right time. "One thing I know about my life is that God has been very gracious to me. There are many things that have happened that don't look ordinary," he says, before describing a jaw-dropping series of favourable circumstances that propelled his rise.
"Like when I was to run as student leader, I dropped out the last night before the elections in 1987. All those that ran the following day, like Wafula Buke and Miguna Miguna, who was my year mate, were arrested and expelled," he says.
After university, he was jobless for a month or two before being called for interviews, where out of 80 people, he was among the 10 posted as District Officers. He was in Muhoroni, and then in Homa Bay before being picked to go for a master's degree in the Netherlands on Policy and Administration.
"When I came back I became a District Commissioner. When President Kibaki formed his government in 2008, I became the first secretary of provincial administration in the Office of the President. They dropped Khaemba, who was the Permanent Secretary (PS) Livestock. The policy was that if you drop somebody from a region, you replace them with somebody from the same region. I happened to be the most senior person who was there, so that is how I became a PS. After that, I became the first governor of Bungoma. Somehow when people thought I had been buried, the President appointed me as Senate Speaker.
"When you hear me quoting God, it is not in vain."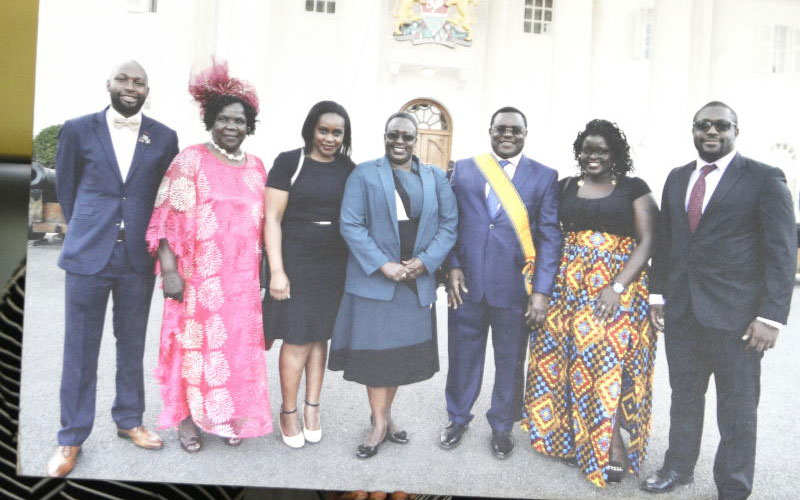 The underbelly of success
It hasn't all been sunshine and rainbows in his career. One incident has particularly cast a gloomy shadow over all that and refuses to go away. If there was anything he could undo, it is the perception the public has about the wheelbarrow incident.
"This thing about the wheelbarrow that everyone talks about. It keeps coming up. It was me who had initiated an audit as governor to find out how the ministries were performing. When I saw it I was also shocked. Why would a wheelbarrow cost Sh109,000? I wanted an explanation, and they came and explained to me that it was not an ordinary wheelbarrow. It was a regular food trolley. It is just the name that was given because of the material that was used.
"But you see politics being what it is, it was really taken out of proportion," he continues. "Media of course set me up because whoever interviewed me edited some parts out and just left the parts that they wanted to use. So then everybody was like, "Oh how can you buy a wheelbarrow for Sh109,000. That time we had bought wheelbarrows for Sh3,000, so how would I have allowed? That is one thing I wish would be reversed and that people would know the truth."
In his words, that has been hanging like a dark cloud over his head. He regards it as part of the misfortune about politics, and regards the salacious stories regarding him with the same distaste. "Most of what you see on social media are lies. At some point I was convinced my mother was wondering what happened to her son because of the kinds of things said about me offline and online.
"There is this one time someone posted that a certain woman had stolen my clothes and Sh800,000 from me at some hotel in Bungoma. I have never gone to any hotel in Bungoma! How would you carry Sh800,000 to a hotel room? You know? You even wonder whether they are talking about you or someone else. That is the kind of thing that you expect from being in public life. People become insensitive and unfair, because those things are not true."
Dealing with it
Being a people person is a lifelong course in human nature, and he has learned his fair share of the lessons on being in the limelight. "It is hard to annoy me, and when I get annoyed it is short-lived. I don't harbour bitterness. There are people I would not be talking to right now if I did," he says.
He is noncommittal about whether he will be running as governor again or not, but he intends to stay in politics until at least 2027. Meanwhile, he is happy with where he has gotten. "If you look at my career path, you deal with people, solve their problems and touch their lives. In the Senate, I am happy that I have managed to keep senators together. Despite the different political persuasions, the Senate is one in terms of standing together as a house.
"There are landmarks that will remain in Bungoma town from when I was governor. These are things that when I sit back, I feel proud about them. If history is written on Bungoma one day they will say there once lived a man…," he says, proudly.