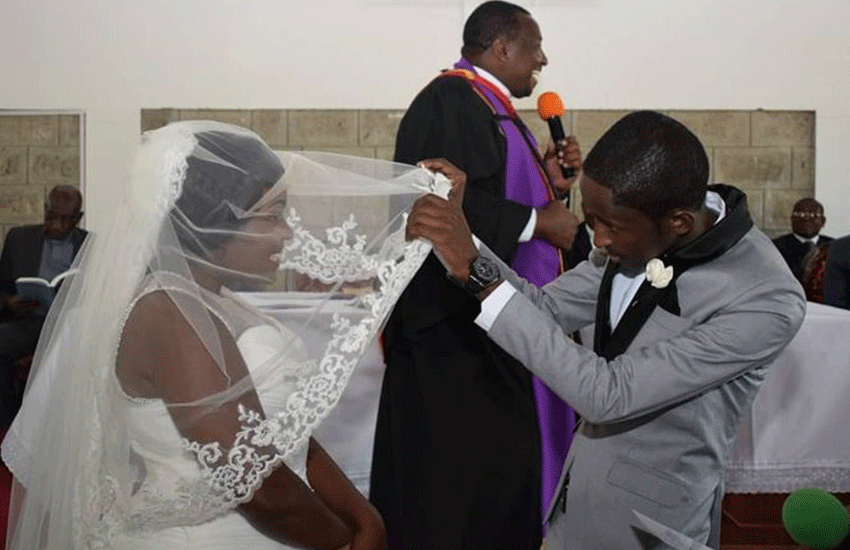 Comedian Timothy Kimani alias Njugush and his wife Celestine Ndinda today, December 16, comically idolized each other as they celebrated their third anniversary.
On Instagram, the Hata Sijasikia Vibaya slogan lad joked that if given another chance, he would marry the chicken he ate during their wedding day at PCEA Evergreen, Runda.
"Given another chance to marry I would still choose that chicken tulikula pale high table," he said. "It's what I was thinking about in the last pic."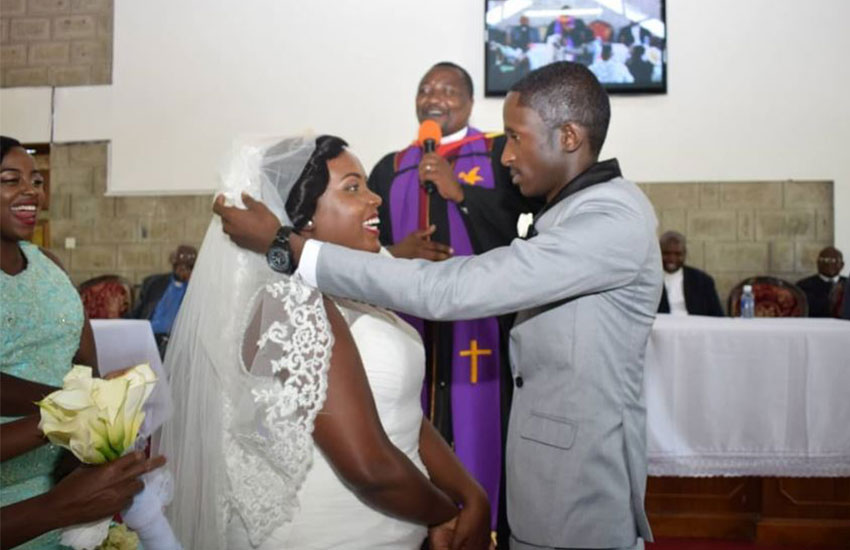 Gushing on what he truly recalls about their wedding day, Njugush, 28, humorously noted that Mama Wakavinye as she is popularly known is a pillar on his life.
"Seriously though. I still remember this day vividly. It's the only day I managed a perfect hairline. Thanks for always holding me down. God bless you and your family," Njugush stated.
READ ALSO: Njugush traps and roasts rat with son to wife's horror?
Njugush added that she is down to earth.
"Been a good ride. Tujipatie miaka zingine kama 97 alafu kila mtu ajipe shugli kazi sio moja Mtuangu!Tuzidi!" the comedian joyfully added.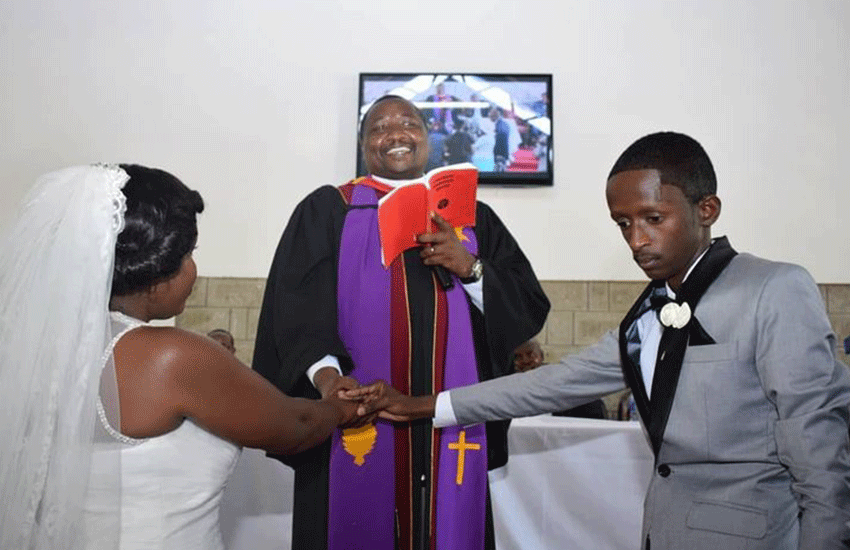 Hot on the heels of the post that attracted congratulatory messages from other celebrities; Daddy Owen, Kambua, Kabi wa Jesus, Bien, Chris Kirwa and Kansime among others,  Mama Wakavinye highlighted that the years rolled by fast.
"On the real though, God has been faithful. Siamini ni miaka tatu aki," she wrote.
READ ALSO: Not funny: I was so broke after leaving TRHK- Comedian Njugush's struggles?
Expecting an anniversary present, she signed off with with a sly post directed at her husband, "So leo boy child akona surprise ama nijisort?"