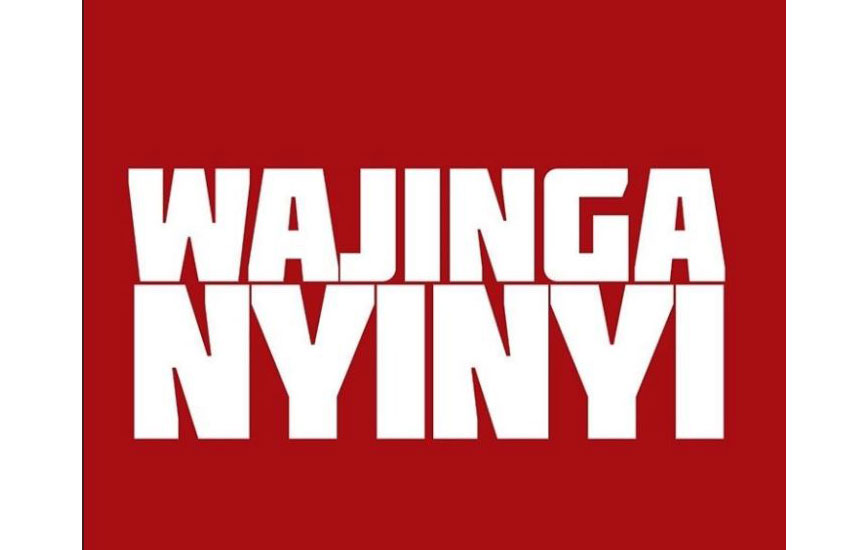 On Saturday, December 14, rapper King Kaka took the country by storm with his latest poetic release dubbed Wajinga Nyinyi.
A six-minute track widely acclaimed for calling out the corrupt, inefficiencies in government and tribalism amongst other issues.
With over one million views and generally rave reviews, Wajinga Nyinyi was received well by fellow celebrities such as DNG, Dj Joe, Betty Kyallo, Miguna Miguna and Dr Ezekiel Mutua among others.
One personality's message, however, stood out from the rest; that of gospel singer Kevin Kioko alias Bahati.
READ ALSO: Bahati sheds tears on live TV talking about mother's death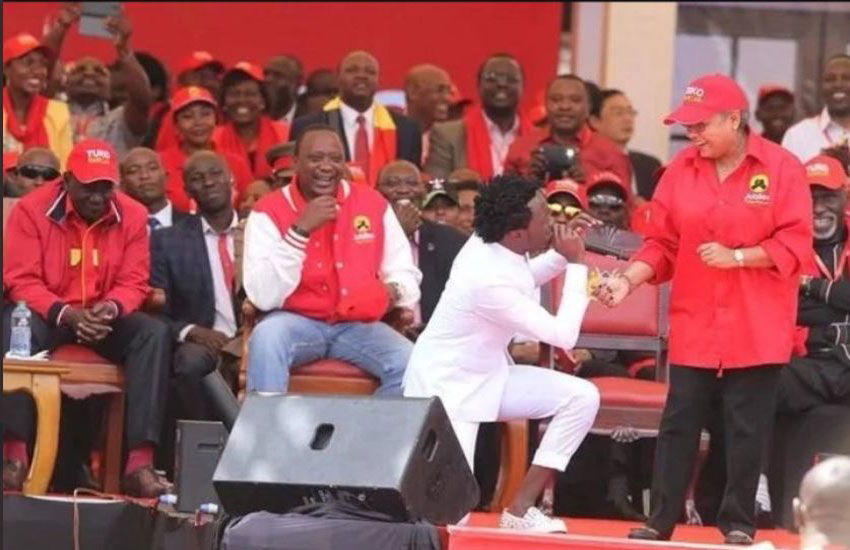 Posting his take on King Kaka's jam, the Mama hitmaker tweeted, "A voice sent by God, #WajingaWote vote wise."
A post that was not warmly welcomed by Kenyans on Twitter (KOT) who quickly reminded him of his controversial performance during the Jubilee Party launch at Kasarani.
READ ALSO: Singer Bahati under fire over baby number two post
"You forget so fast aje na ulikuwa no1 kwa hizo campaign," replied one user on Bahati's tweet which has since attracted over 1,000 comments.
@Kadere wa uber tweeted, "You were headlining Jubilee campaigns and even sat on the president's seat. Acha double standards."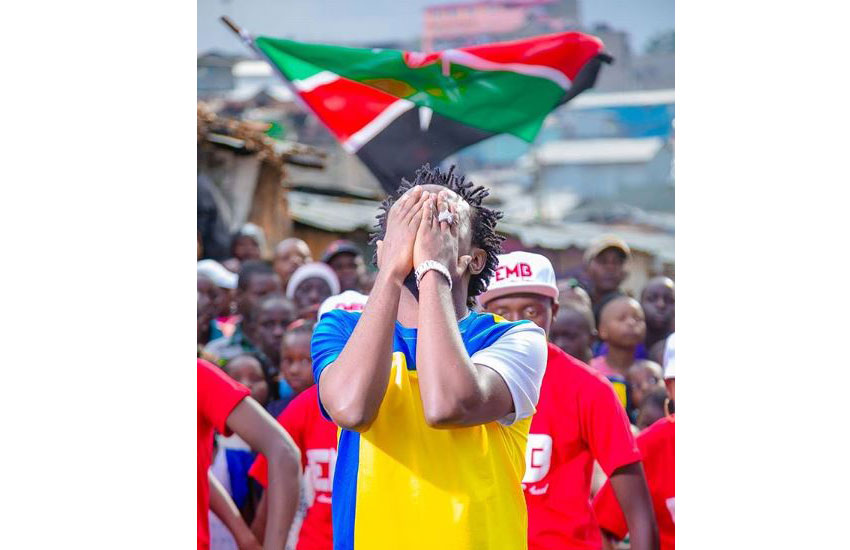 When the heat turned on Bahati, King Kaka, at some point attempted to shrug off the singer's perceived mistakes and publicly stood by him.
"Whatever Bahati did is in the past. Let the prodigal son feast. Karibu bro," tweeted King Kaka.
The trolls did not die down.
Taking charge of the narrative, Bahati on Monday 16, took to all his social media platform to set the record straight.
"Sasa tufungue roho," he started his post. "Seen, I have been trending on Twitter since morning since I supported King Kaka's Wajinga Nyinyi song. But let's be factual, vile tu nyinyi mlidanganywa mka amka 4 am ku vote ata mimi iko hivyo hivyo. Ata yangu Ilikua zaidi."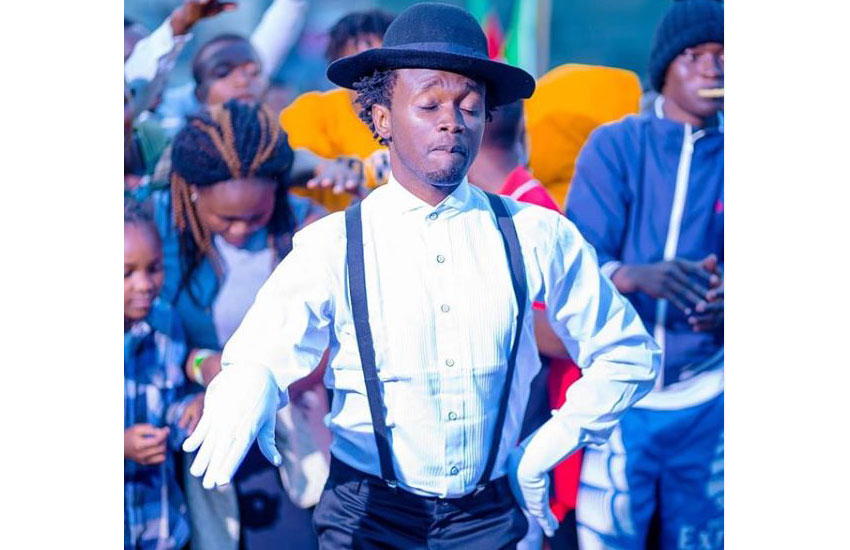 He went on to claim that he was short-changed despite rolling out over five hundred roadshows.
"This is the reason- if you don't know I did over 555 campaign roadshow stops around the country still waiting for the promise I was given. Ata karibu Niwachwe na bibi yangu ju hakua ana pata rights zake..... To add icing on the cake nikakalia hadi kiti ya President but still my life never changed niko hapa hapa nanyinyi tuna pambana!!!
READ ALSO: Bahati replies to wife, Diana Marua, after viral 'break up' episode
The reality TV star went on to urge all citizens to be the change Kenya needs.
"Actually if sio nyinyi ma fans kunishikilia na neema ya yesu sahiii sijui ingekuaje, and that's why the little I get everyday I make sure I support someone coz we are the change we need!!! But if 2022 tutajishau tu vote according to our tribes and not the eligibility of the candidate; 2023 to 2027 kilio ni kile kile! Let's all wake up."