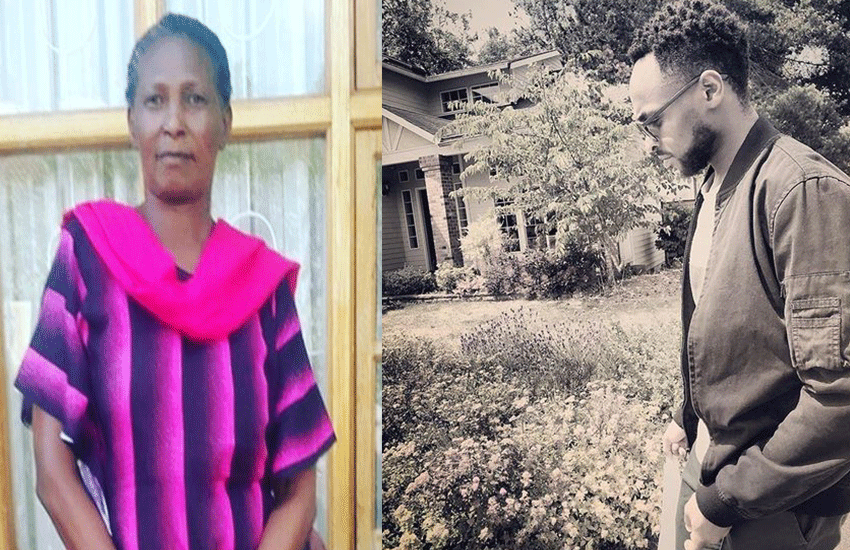 Condolence messages to former Churchill Show comedian David the Student continue to pour in following his Friday announcement that he has lost his mother.
"So sorry David. May she R.I.P. May you find peace," shared sports media personality Carol Radull to the grieving comic, real name David Kangogo.
Sleepy David, an ex-colleague in the Laugh industry stable, added, "My condolences bro," while Teen Republic presenter Tracy Wanjiru in prayer stated, "I'm so sorry for your loss! May God give you strength and peace that surpasses all understanding. RIP."
According to David the Student, the passing of his mother was sudden, and, feels like a nightmare that he wishes he would wake up from.
"Rest in Peace mom. I love you so much and I will forever! Nobody or nothing ever prepares someone for this...still feels like a dream. I want to wake up and I want it to be a horrible dream! But sadly this is life, and you have gone to be with the Lord," he posted.
He highlighted that he had a month ago shared plans of building the deceased a house with his sister.
"Just a month ago I called my sister and was telling her of plans to buy land and build a beautiful home for you mom. Why? Why you? This life! Rest mama. Rest I love you so much. I love you so much, mother!"
Currently based in the United States, the comedian auditioned for America's Got Talent (AGT) in 2018 with an eye on the Sh100 million ($1 million) grand prize.